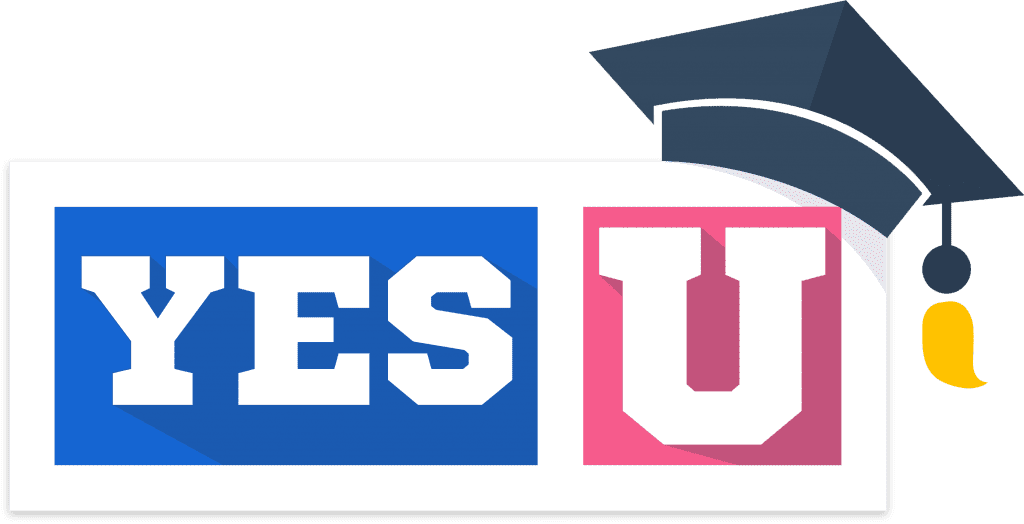 YesU: Your mobile guide to making college affordable
A Step-By-Step Guide Through Financial Aid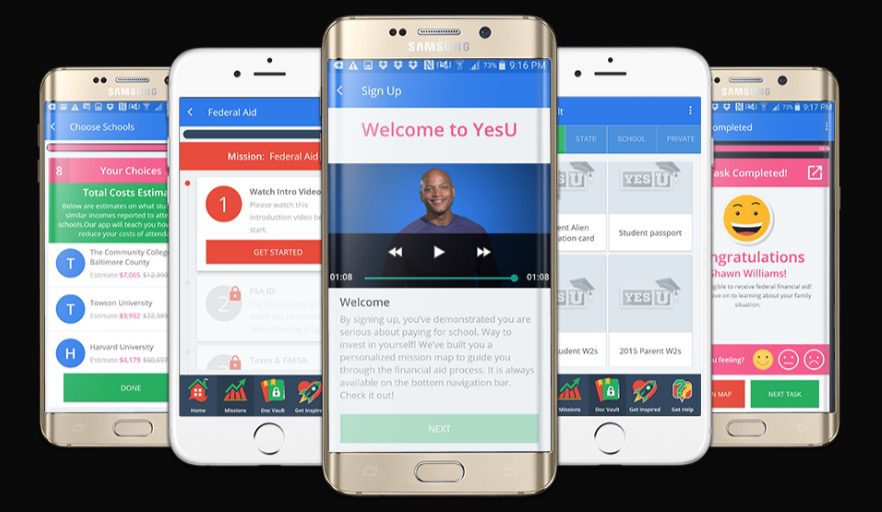 FEDERAL: Want the Government to help pay for your education? You've got to apply!
THE FAFSA
You may be eligible for as much as $5,920 per year. That alone can cover 100% of most community colleges! It takes effort, but the YesU app can help make sure you do it right, and on time!
STATE: Did you know the FAFSA can help you get State Aid too?
DON'T MISS OUT
States use the FAFSA to determine aid eligibility too. However, States have strict deadlines and many are first come, first served. YesU can help you track deadlines so you don't miss out!
COLLEGE: Colleges play a huge role in determining how much aid you receive.
IT PAYS TO LEARN
Everyone knows colleges give scholarships to star athletes and whiz kids, but schools also give out need-based scholarships. Some colleges will even cover your full costs if you qualify! YesU can help you get the information you need!
PRIVATE: Want to know where to find private scholarships, how to get money for your ideas, or how to write that killer essay?
ART, ESSAYS, AND MORE
If you still need more money for school, there are tons of private scholarships available for students. Sure, lots of them are essay competitions, but you can get money for drawing competitions or even making prom outfits out of Duck brand tape!
Check-out the homepage here.

Get the latest from the Blue Label Labs' blog in your inbox.
More in
Development