Want to Spend Your Funding Wisely? Here are 3 Examples of Money Well-Spent
After a successful round of funding for your digital business, it feels like a massive weight lifts from your shoulders. 
Maybe you already have your next moves planned out, or perhaps you're still mulling over how to best execute your plan – in any case, seeing other successful products on the market can help provide some extra perspective.
In the following, we're going to call out a select few of the products we've worked on and quickly discuss some of what makes them tick, as some may align with your business priorities.
Tide Laundromat streamlined its customer experience by integrating all the services they offer
When you can't do laundry on-site, going to a laundromat becomes a part of your life for the time. The people at Tide know laundromats aren't places of magic and wonder, but rather they're places people don't really want to be.
Tide is well aware that laundry is basically one of the worst chores that we as humans have to do. Fortunately, machines do the heavy lifting, but this becomes a significant chore when you don't have these units in your home or an on-site facility.
It's a trait many businesses share: the less time customers spend at their facilities, the happier they'll likely be. Instead of snaring customers in loops of processes that no one wants to do, we helped them streamline the customer experience by integrating all the services they offer through the app.
With Tide, we managed to do a few different things that make Tide Laundromat on Android and iOS a modernized experience, such as:
Building on the concept of

LaundryPay

, which provides an app-based interface for on-site laundry units, the

payment processor

in the Tide app acts as a central mechanism for collecting payments for on-site customers and those using the delivery service.

The

custom delivery system

tested well, which should come as no surprise to those who like to have their favorite restaurants delivered to them. We worked with the folks at Procter & Gamble to help design a solution that's easy for both the end user and the business.

Everything about the app and experience is modern, as the design is appealing (and on brand for the iconic Tide) and functional, allowing customers to tackle this process much quicker than 
Of course, customers still need to put everything away, but at least the cleaning process isn't so bad, and it eliminates the inconvenience of dealing with coins.
If you connect an economical (and responsible) delivery service to a laundromat, people will use it much like GrubHub or Lyft. 
Hyer wanted to simplify finding, hiring, & paying contractors (and went from ideation to MVP in just 5 months)
Hiring people and treating them well is something you should do, but many tasks that need to be accomplished aren't always best served by permanent roles, which was a problem for both Meijer and Pepsi.
Many tasks can require a specific skill set for a fixed period or until a project is completed; seasonal jobs are typical for many businesses, especially those connected with agriculture. In either case, there can be long periods where individuals or entire departments are not required.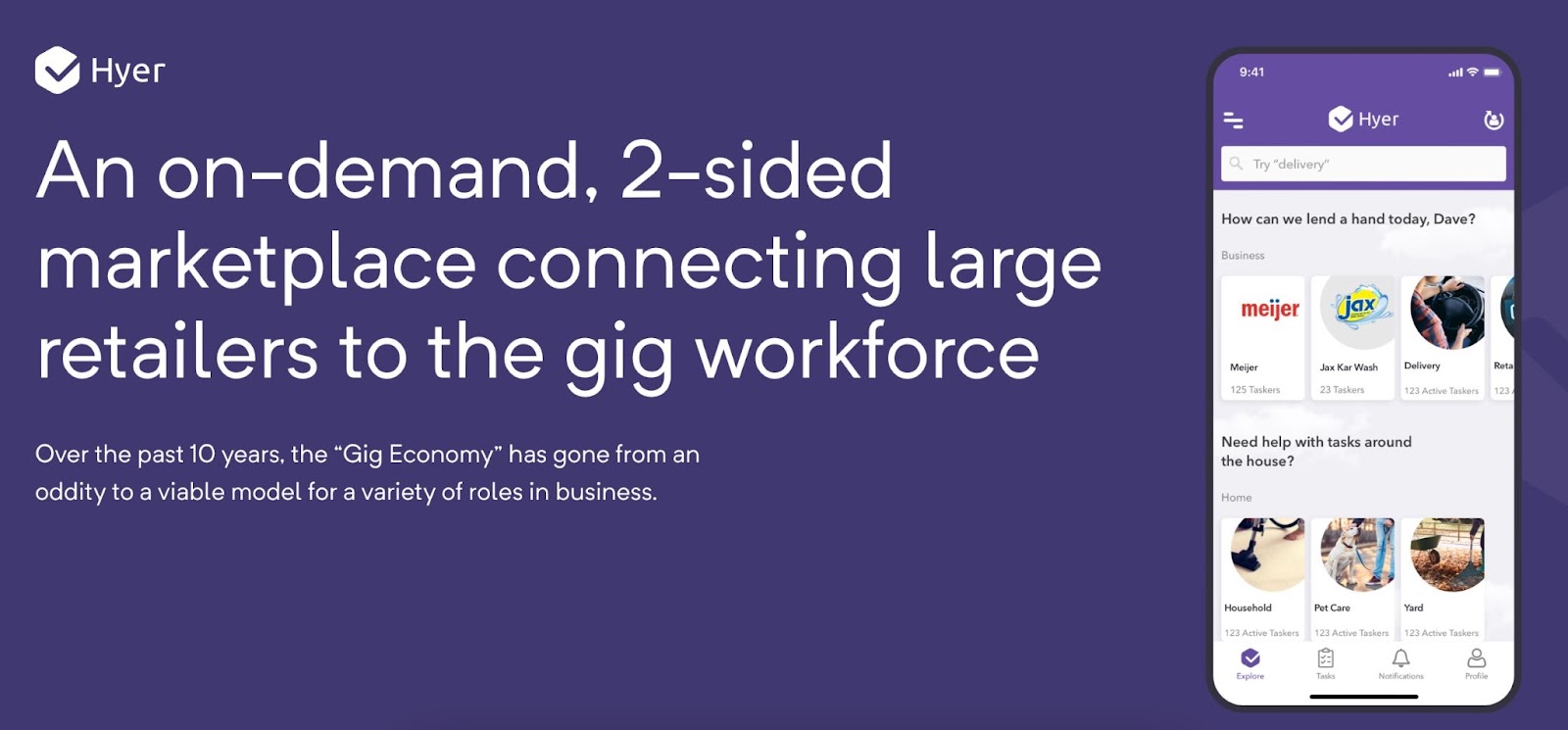 We helped Meijer and Pepsi design and build the Hyer app for Android and iOS, connecting these companies to contractors and small businesses through an experience similar to Upwork, Fiverr, or Task Rabbit. Both wanted an internal solution, so the app has been growing as an invite-only process since its launch in 2018.
This is something to remember, as not every digital product needs to be public. Being a closed platform allowed us to maintain the product specific to their needs and carefully grow when they're ready to extend the service to new corporations.
A few notable elements are driving Hyer:
Everything is well-indexed: contractors can easily find Tasks created by businesses and businesses can easily search the talent pool for specific criteria. 

Businesses require insurance, and insurance requires being nosey, which is where the

Checkr platform excels

by providing secure, on-demand background checks.

The payment processor allows contractors to get paid immediately, which is paramount to building and maintaining trust. Like other marketplaces that connect freelance laborers, funds are held in an escrow and then sent out once the employer confirms the Task is complete.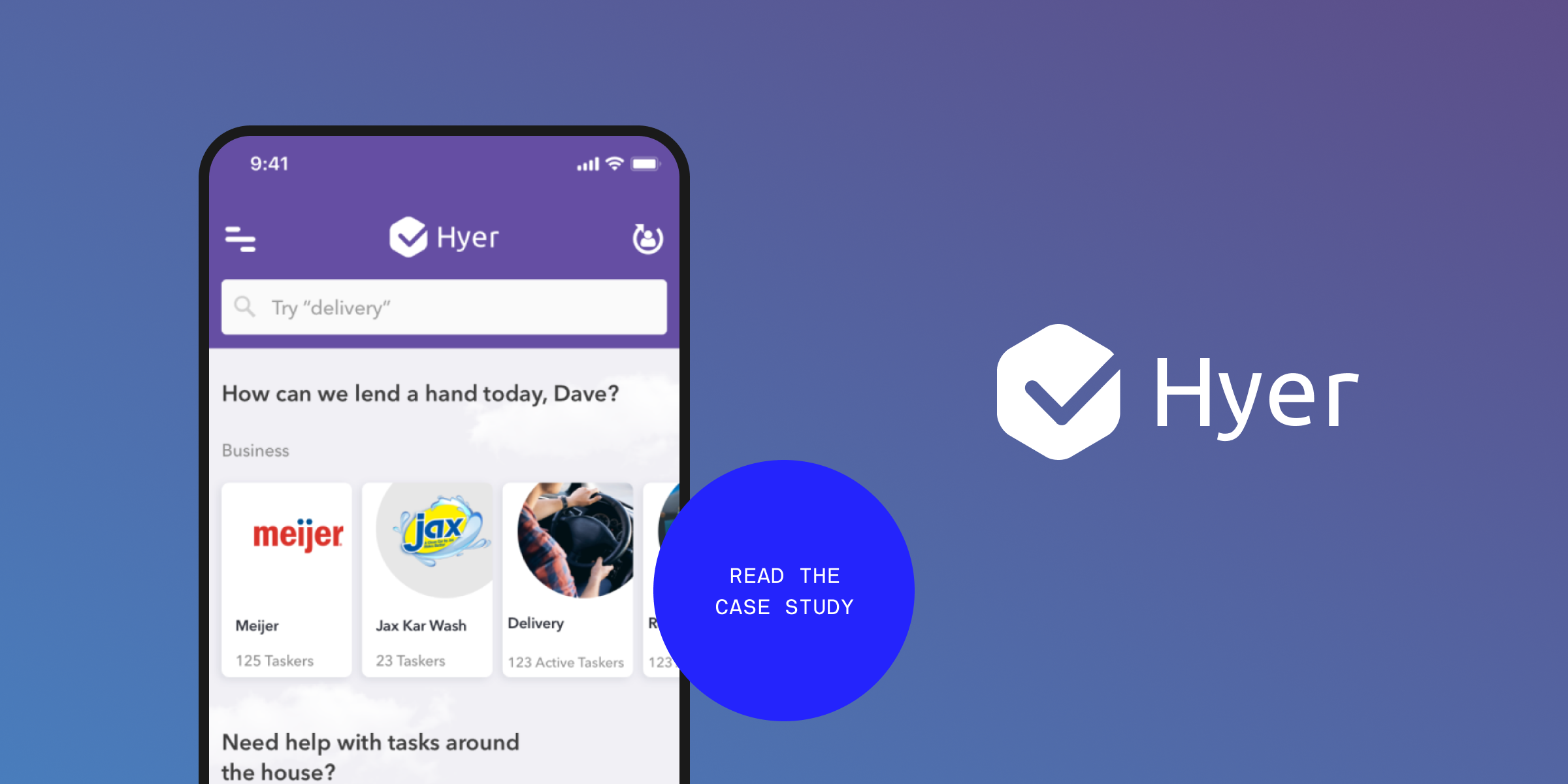 Click the image above to visit our Hyer case study.
The Gretchen Rubin Media team wanted a great UX, and won a Webby Award for its Happier app
What greater example to end with than the 2022 Webby Award Winner in the Best Visual Design (Function) category, Happier.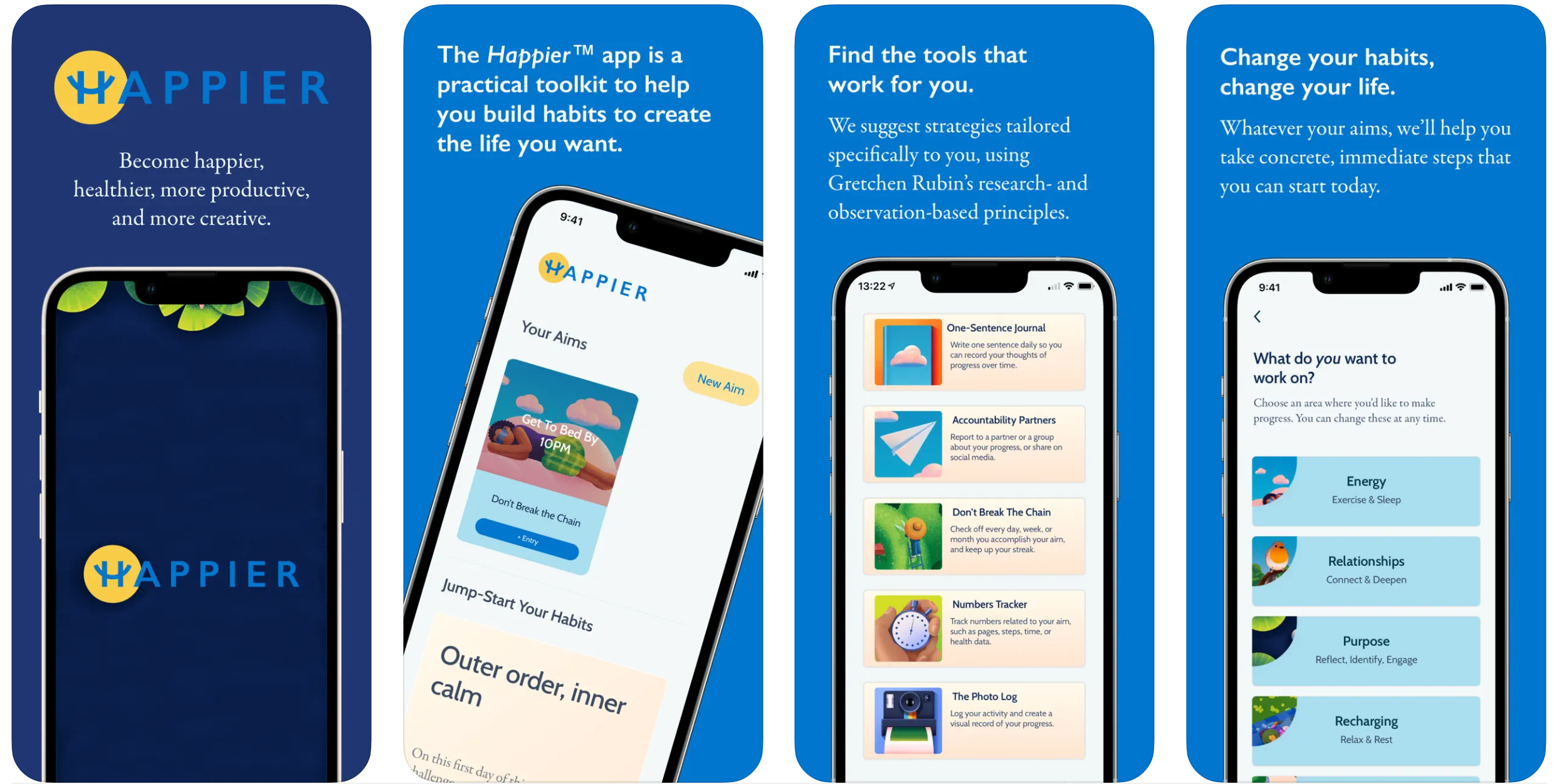 The better you know yourself, the better equipped you'll be to embrace the good stuff and work on mitigating things holding you back | Source: App Store
Gretchen Rubin is a New York Times bestselling author who created a framework known as the Four Tendencies that's become a staple in the lives of many readers – with the Happier app on Android and iOS, her lessons now come to life in a highly interactive format.
The apps provide toolkits and content that allow users to put the knowledge gained to use, measure the results, rinse, and repeat. Unlike static content, the app offers a modular selection of different tools that users can engage with, depending on their needs.
Some specific elements that make Happier a solid product are:
The

habit tracker

is the cornerstone of everything as it allows users to log information easily and uncover patterns which are a critical part of any improvement process.

Happier is designed to house a lot of information which could be overwhelming if not delivered properly. The apps use a modular design that allows users to start where they're comfortable and control their progress which helps keep users from getting burned out.

Like the other two products we mentioned, Happier is a cross-platform solution built with

React Native

, allowing us to use about 80% of the same code for Android and iOS. Products built with cross-platform frameworks can get to the market quickly, make use of true native functions, and are typically easier to support when compared to supporting two apps written in purely native code.
Funding is just the first step of a much grander journey
Or at least it should be – successful digital products don't just "happen" as they require a lot of planning and constant attention to ensure they're delivering what your users expect.
Whatever you decide, make sure to get as much perspective as possible.
Let's Get To Work
We get measurable results and stellar execution.
Have a vision–or a challenge?