Have you driven a Ford lately? Ford recently launched the automotive industry's first open mobile app developer program, meaning that software developers can integrate their apps with the company's SYNC AppLink platform – or build entirely new apps that link the vehicle with the smartphone (iOS or Android). While GM and others are moving into this area, Ford is most aggressively working to turn 'appify' its fleet. With SYNC AppLink, the car is now fully connected – and a developer platform, awaiting the next great generation of apps. Chances are, if you can build an app for a smartphone then you can build an app for the "connected car."
There are over 1 billion smartphones in use around the world. There are also over 1 billion cars on the road. The futures of both are converging – with the car able to now integrate real-time driver data, voice controls and steering wheel controls with the user's smartphone.
Earlier this year, at the massive CES computer trade show, Ford announced that it was opening up its SYNC AppLink technology to the developer community. App developers can now access the SYNC SDK.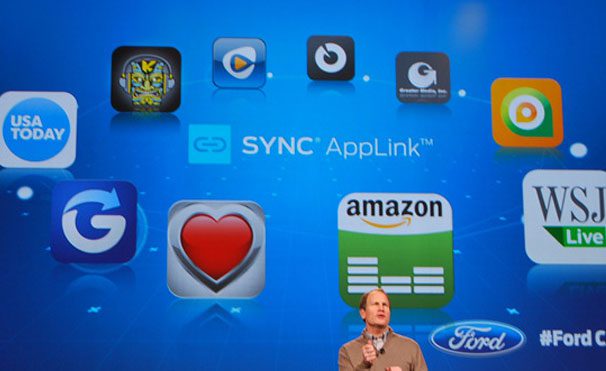 The SYNC SDK contains code libraries and documentation for the APIs that enable two-way communication between mobile apps and the vehicle, including driver voice commands. Ford has stated that its engineers will provide technical support and developers can also access and participate in online discussion forums. Ford will also provide some support to promote relevant apps in the App Store, Google Play and others (this is not open only to U.S. developers).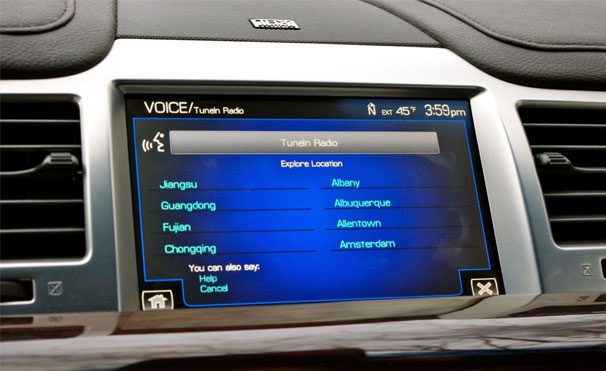 According to Ford, more than 2,500 app developers have already registered for the program – and AppLink-compatible apps are available for both iPhone and Android. Presently, these are mostly from larger developers and media companies that have joined the program. These include Spotify, Weibo, USA Today, Wall Street Journal, Amazon Cloud Player and others.
NPR, for example, has already developed a SYNC app, one that combines voice commands and steering wheel controls to customize the drive's listening experience. According to NPR, they required a designer and iOS developer for 3-4 months plus "intermittent support" for testing. NPR also spent an undisclosed amount promoting the app.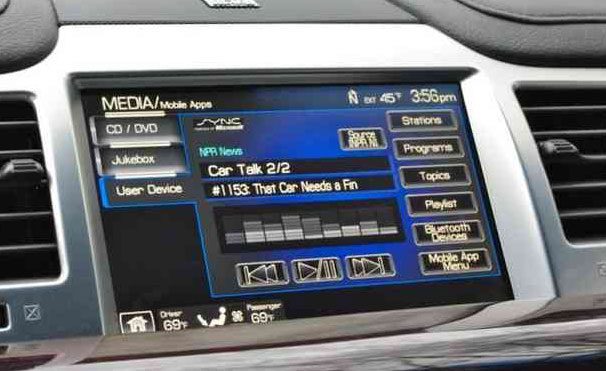 The car is becoming the latest large opportunity for app developers. People want that connectivity, information and entertainment, even while driving. At CES, Ford noted as much, singling out "millennials" – those aged about 20-40:
 "The car presents an all-new opportunity for developers, especially the millennial market."
Note: App developers who want to build apps for AppLink can register with Ford to download the AppLink SDK.
According to the company, "once a developer has incorporated AppLink code into the app, it will be submitted for review by Ford engineers to ensure it works properly and is suitable for use in the vehicle. Once approved, Ford will then work with the developer to provide a distribution license, after which the app is submitted to the relevant app marketplace."
What's your idea? A audio-based equivalent to Flipboard, for example? A superior Twitter experience? The best real-time, user-generated traffic data for your region? Ride sharing?
Get the latest from the Blue Label Labs' blog in your inbox
More in
Development