How to Market an App? 3 Marketing Ideas for New Apps
By Bobby Gill on October 2, 2018 / 1 Comment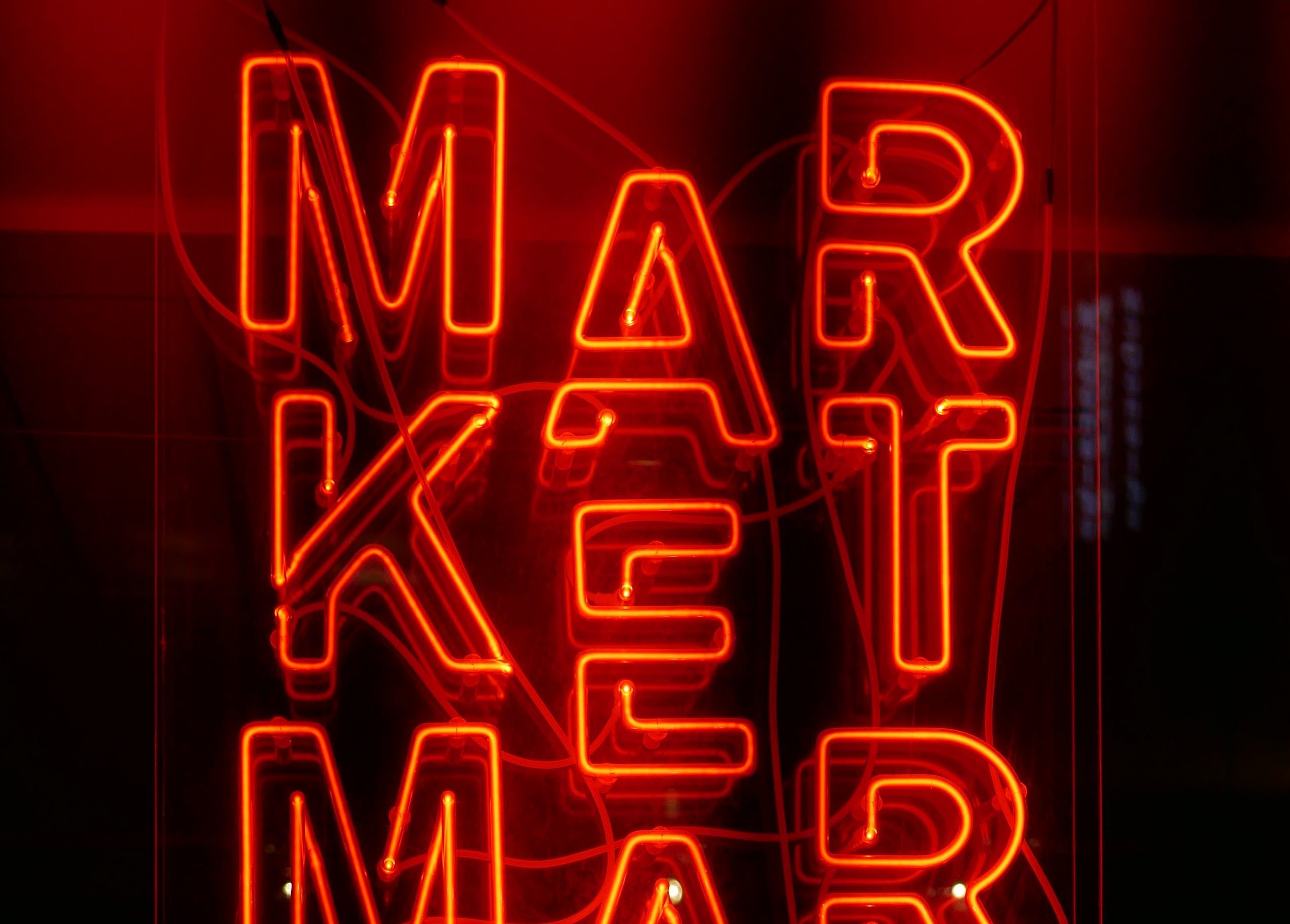 Many people enter the app development process with a 'Field of Dreams' mentality of 'if you build it, they will come'. That is as long as you build a great product, people will find it and it will become an instant success.
I can admit that I too was one of these dreamers. The hard reality is that few people are going to download your app unless they know about it. Apps don't promote themselves, and just because you've created an amazing app doesn't mean anyone will use it. Building a great app is only one part of your journey, marketing it is the other. Think about it, there are over 600,000 apps on the iTunes App Store alone, just because you've built a great app doesn't mean anyone will ever try it unless there is a good app marketing strategy built around it. In the words of Kramer, "you don't sell the steak, you sell the sizzle!" In order to develop a mobile app marketing plan that succeeds, you can either partner with an app marketing agency or test some strategies out on your own. While I can't guarantee you can turn a lump of coal into a million dollar app, here are 3 ideas for your mobile app marketing plan if you decide to go it alone:
1.) Build a dedicated website to promote your app
Templatic's iPhone App WordPress theme makes it really simple to create a website for your app.
Your mobile app marketing efforts should start with a dedicated web site to showcase and promote your app. A website  will not only allow you to drive traffic to your app's listing on the marketplace, but also give you the ability to measure and analyze the effectiveness of your app marketing strategy. A major drawback to app marketplace listings it that they do not give you visibility into how many people visit the listing, where they come from, who they are, etc… The only metric app marketplaces tend to provide is the number of people who end up downloading your app. This by itself is not enough information to measure the effectiveness of your mobile app marketing plan. By having a website, and using a web analysis tool like Google Analytics to analyze its traffic, you will gain invaluable insight into the traffic patterns to and from your app. Once you've created a website, you can use link-building and other common Search Engine Optimization (SEO) tricks to build your website's standing in organic app search results.
Creating a website for your app is actually quite easy. I'd recommend using the free WordPress platform along with a app theme to setup your app's website. A couple really good themes are Templatic's iPhone or Android App theme and WooThemes Sealight App theme. With these themes, you can pretty much create a complete website for advertising your app, including screenshots and customer reviews, in about a day's worth of work.
2.) Get your app reviewed
Be it restaurants, movies or apps, people love to rely on customer reviews when contemplating a purchase decision. Given the vast number of apps that have entered the marketplace, app review sites have grown to play prominent role in the mobile app marketing sphere. When your app is in a state where you feel comfortable having someone write a public review of it, you should reach out to any number of the app review sites that exist to try and get your app reviewed. The organic traffic that can be generated from these reviews makes this app marketing plan worth testing out.
App review sites generally come in two flavors: paid and free. While the notion of paying for a review of your app is ethically grey, it is a well-accepted way of getting attention directed towards your app. The truth is that most app sites receive so many free submissions from app developers that they do not have the bandwidth to process them all. Thus, most sites also offer different paid packages that include faster turnaround times and featured placement on their web sites.
You should view app reviews as another promotional tool and invest some dollars in this app marketing strategy to ensure you get a few well-known app review sites write pieces on your app. Not only will these reviews generate buzz for your app, but the reviews they write will provide tangible SEO benefit if they include links back to your app web site.
Here are a few popular app review sites you can consider requesting a review for your app from:
3.) Issue a press release
Press releases are a straightforward and effective mobile app marketing plan for building awareness of your app in the media. The benefits of using a press release to promote the launch of your app are twofold: it will increase the traffic to your app as press releases are often syndicated on numerous popular news sites, and it is a great way to build high-quality links back to your app and improve your SEO rankings.
A press release is a 500-800-word news report written to announce the launch of a new product, service or other noteworthy event. You do not need to be a reporter to write a press release, anyone can do it. A press release is usually submitted to a single wire service, which then syndicates the release to numerous other news outlets on the Internet.  It can cost anywhere from $50 – $400 to release a single article depending on which press release service you use. Alternatively, an app marketing agency could leverage PR connections they have and either include these in their cost of service or get these articles published at a subsidized rate.
The SEO benefits of a press release to your app marketing strategy are also noteworthy. A press release is a statement of text that can contain hyperlinks to anything you wish. To maximize the effectiveness of this mobile app marketing plan, a release written for an app should contain a few well-constructed hyperlinks back to your app's website in addition to its marketplace listing. When the press release is sent out, Google will index it and depending on the quality of the press release service you use, you stand to benefit from the addition of a new, high-quality links pointing back to your website.
There are numerous press release sites on the Internet, you want to make sure you release on a service that provides syndication to high-quality news services such as the Associated Press, Google News, Yahoo News, etc.  Two popular press release services are: PR Web and PR Log .
Cover Photo by Karine Germain on Unsplash
Get the latest from the Blue Label Labs' blog in your inbox.
More in
Development