The apps powering Tide's new next-generation laundromats
Services
Product Strategy
Product Design
iOS App Development
Android App Development
Web-Based Admin Portal Development
Deliverables
iOS Platform
Android Platform
Tide Laundromat
The popular laundry brand, Tide, is practically synonymous with clean clothing and now, they can serve customers in a whole new way with Tide Laundromat locations across the US. Let's take a look at how we were able to create a fresh solution that's as clean as a load of laundry treated with Tide products.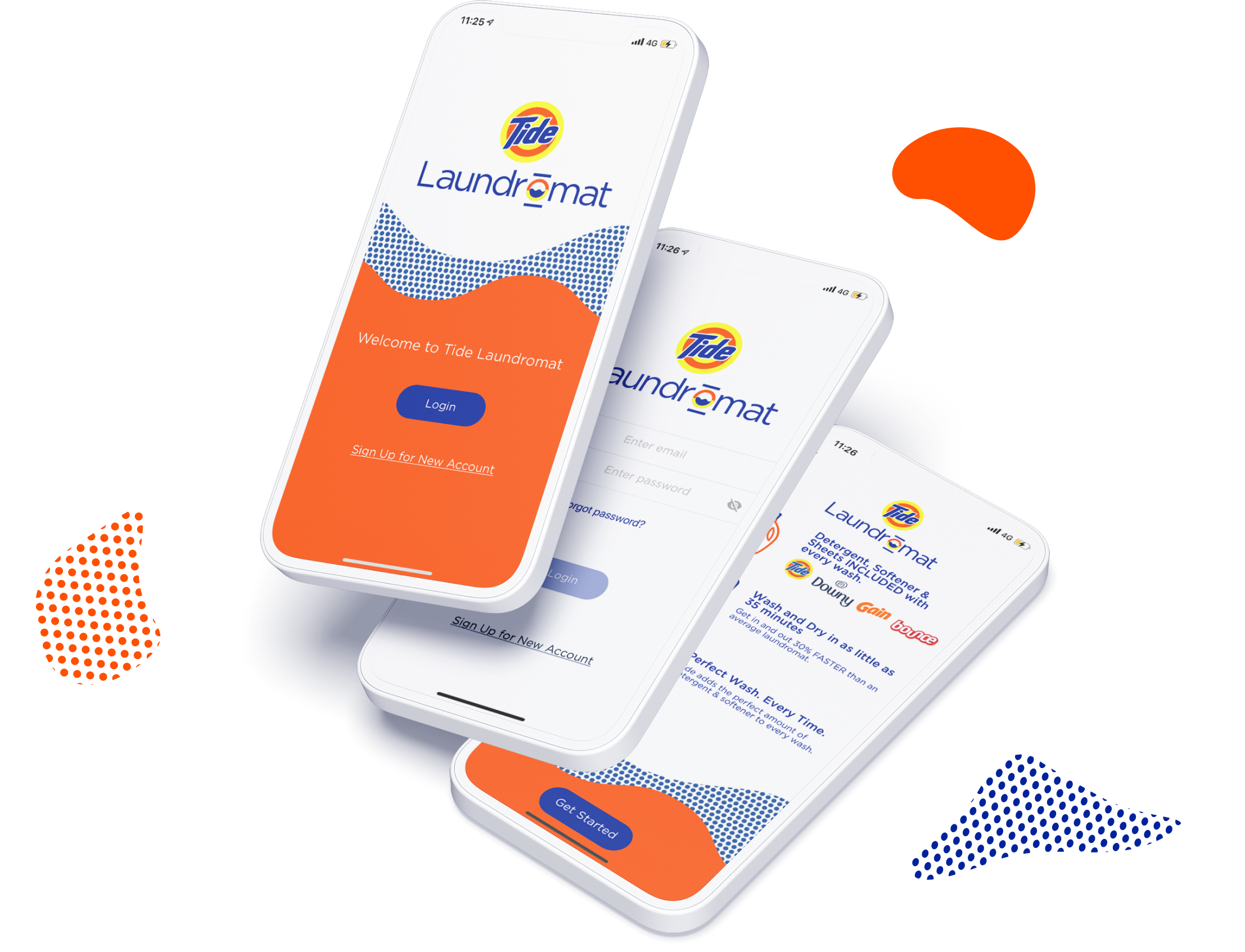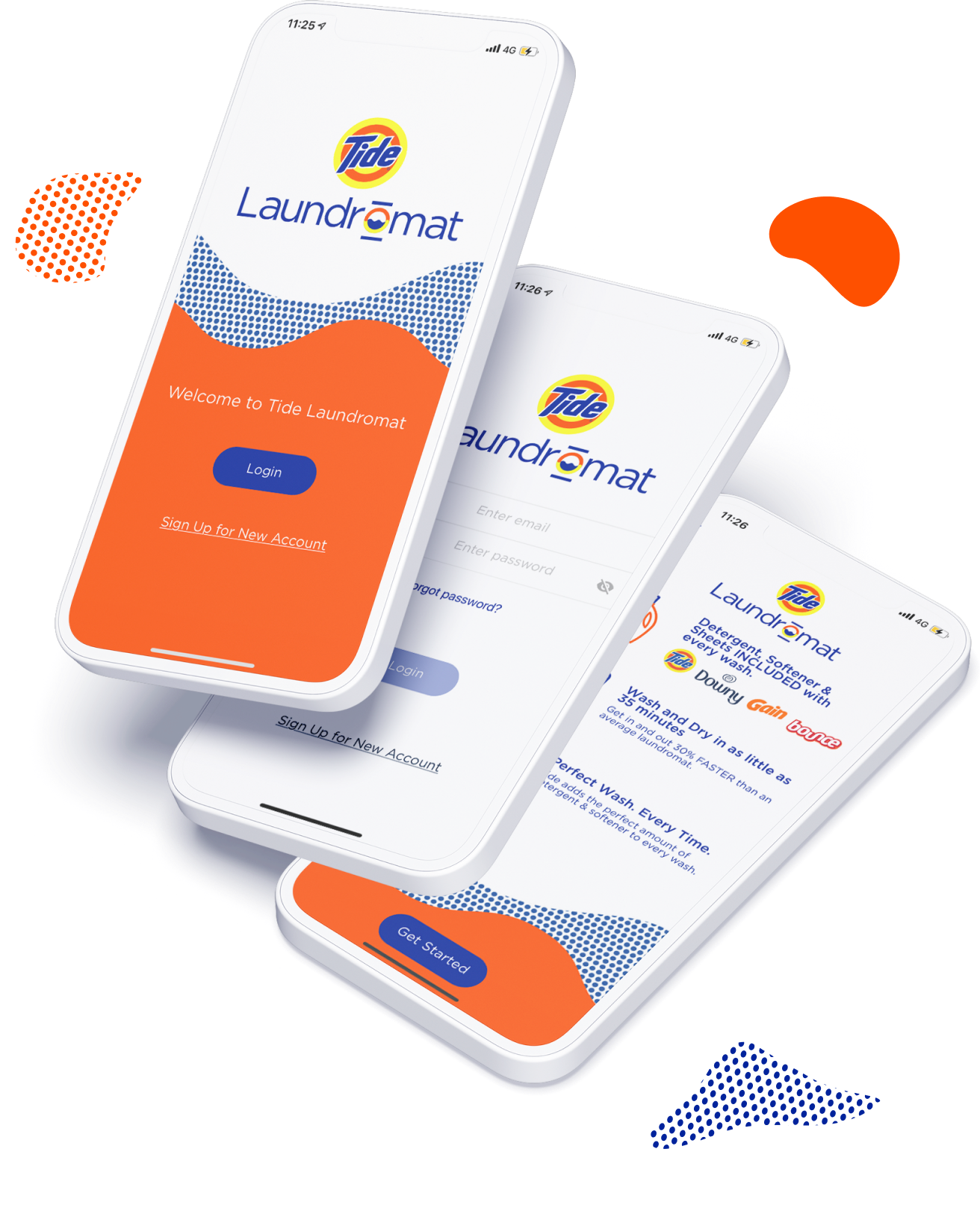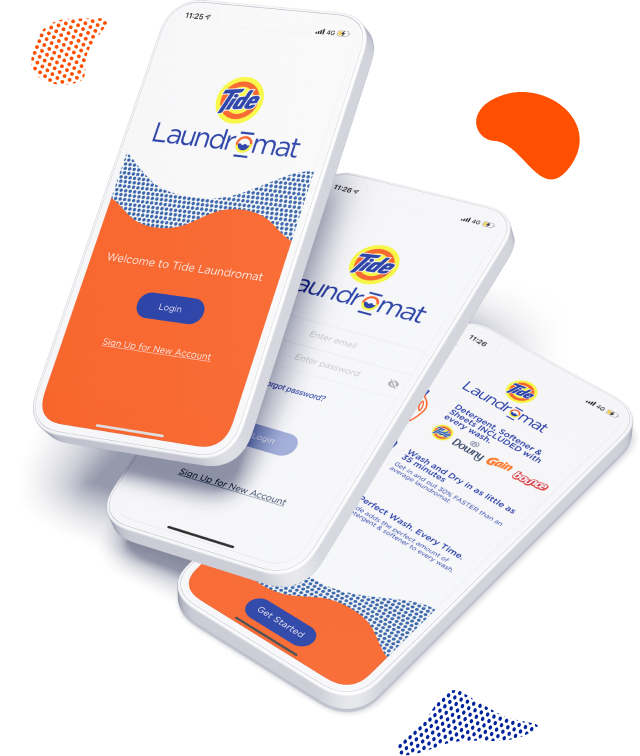 Introduction
A new business model from a trusted brand in laundry care Tide, a well-known laundry detergent brand from Procter & Gamble (P&G), has been a staple in laundry care since the 1940s.
P&G came to Blue Label Labs when they were looking for a qualified technology partner who could build their vision at the scale and caliber needed to satisfy their audience. We were able to develop native solutions for both Android and iOS that use their branding elements as well as seamlessly integrate with their franchise model.
A User Experience that Keeps it Real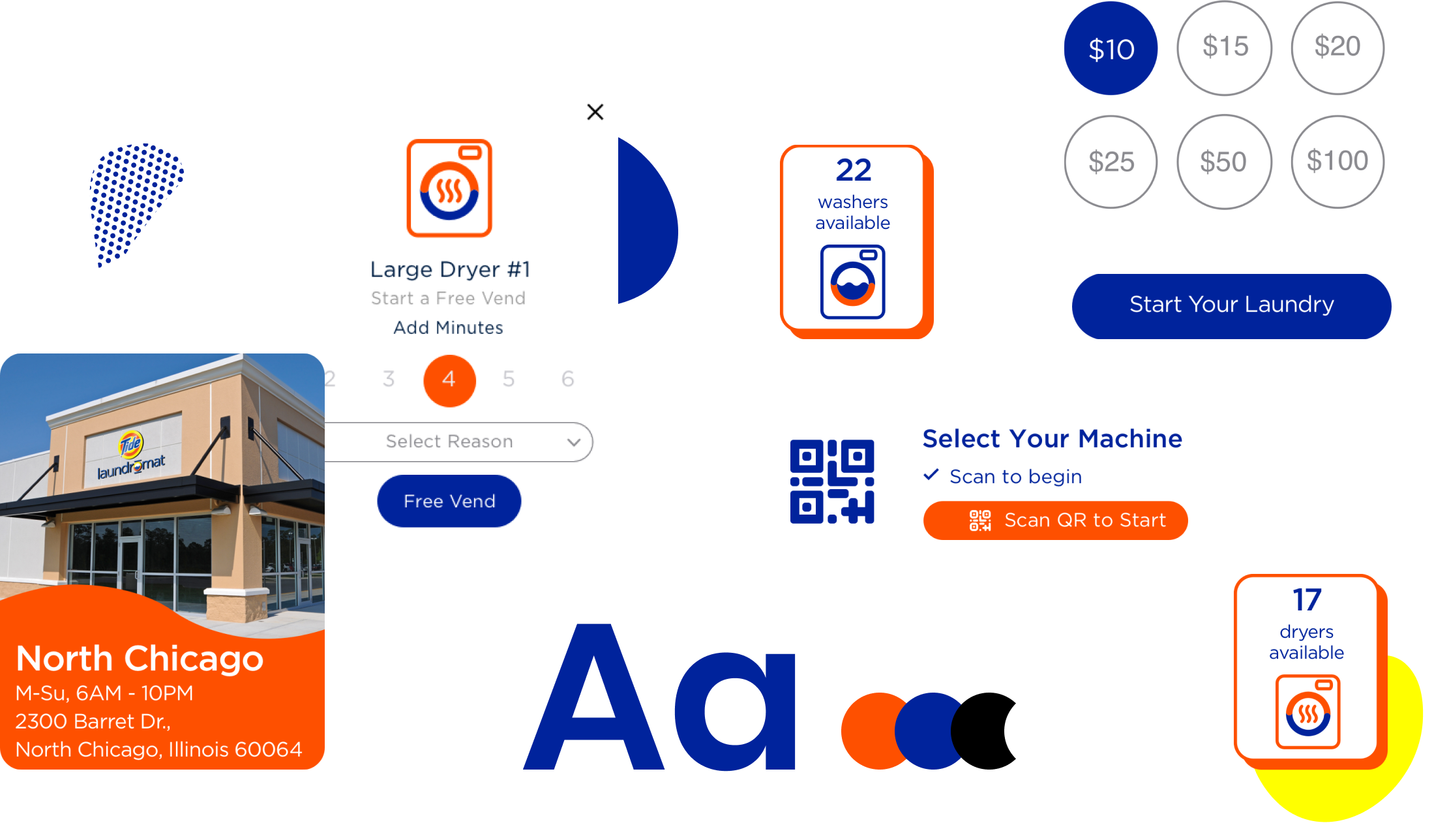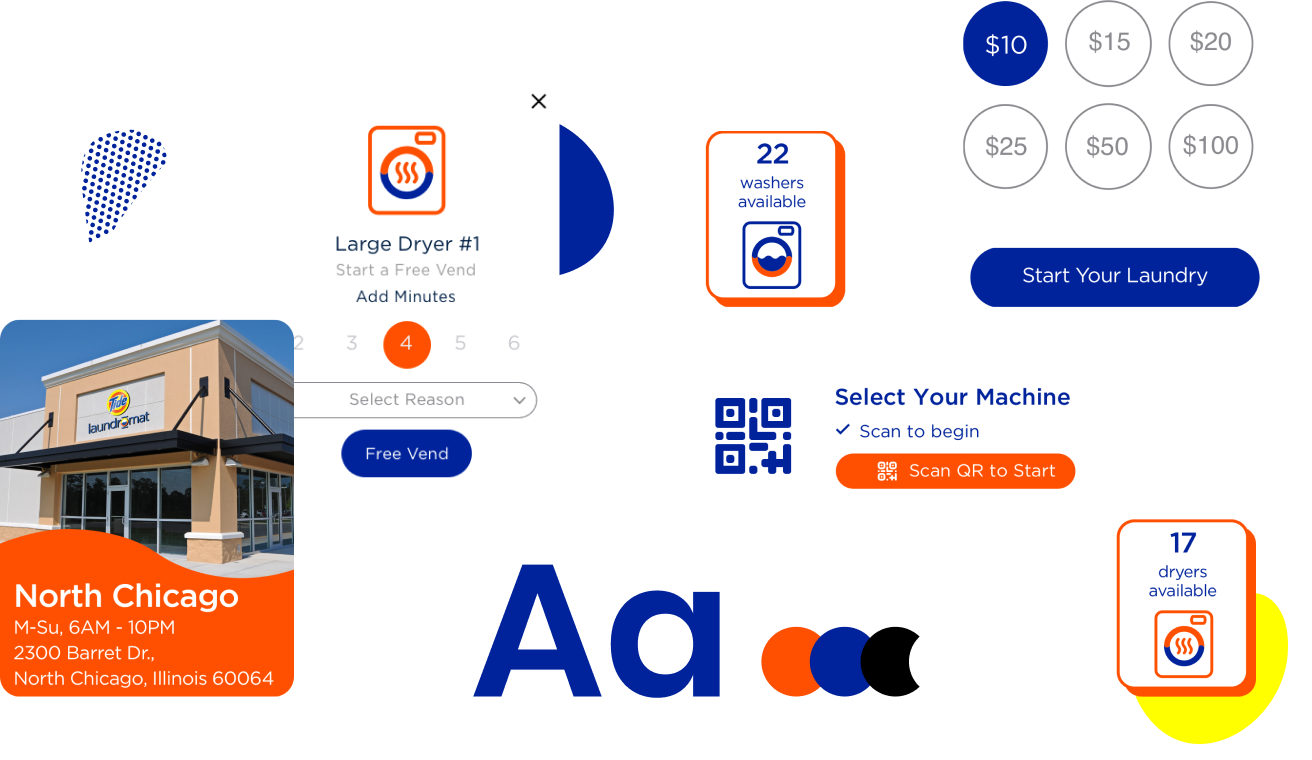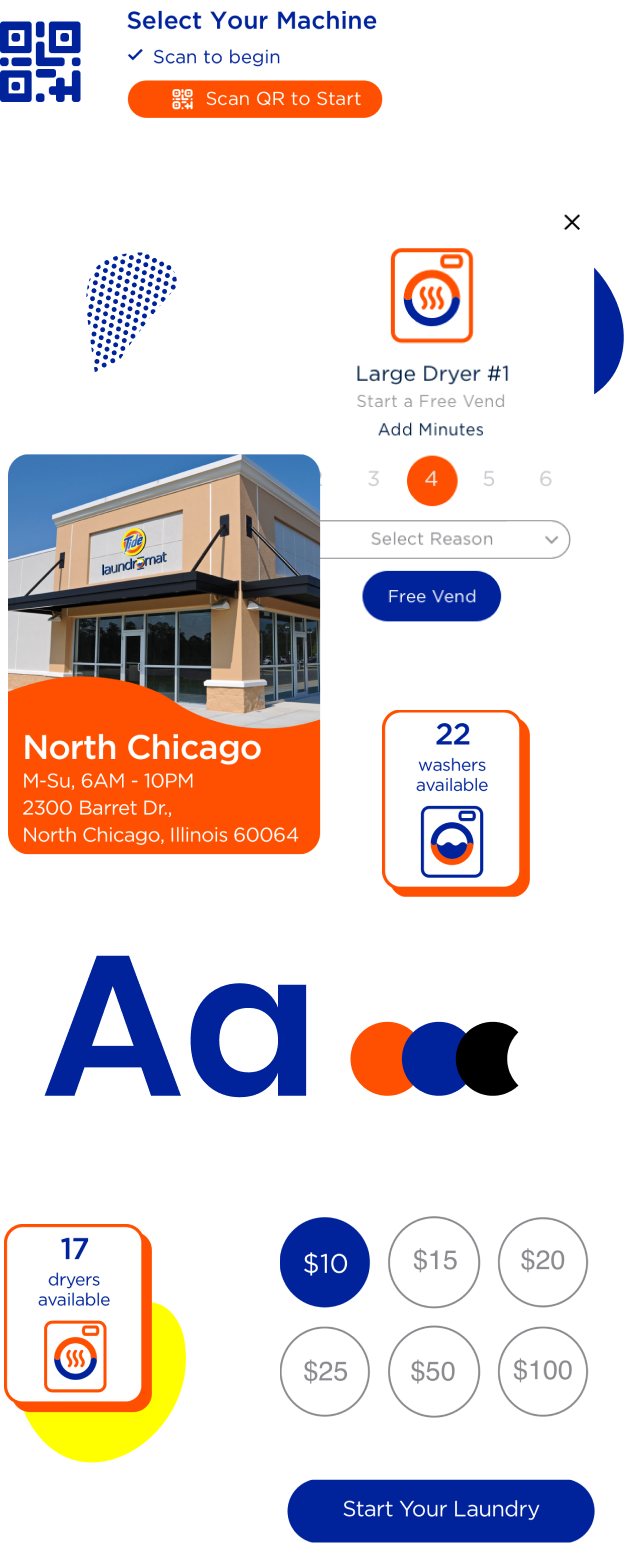 The problem
"Serving the modern laundromat user"
Everyone needs to wash and dry their laundry – it's one thing for those who have onsite or in-home laundry units but for others, the laundromat is the only alternative. However, the typical laundromat "experience" has historically been a cumbersome chore which Tide sought to resolve, or at least make a little more pleasant.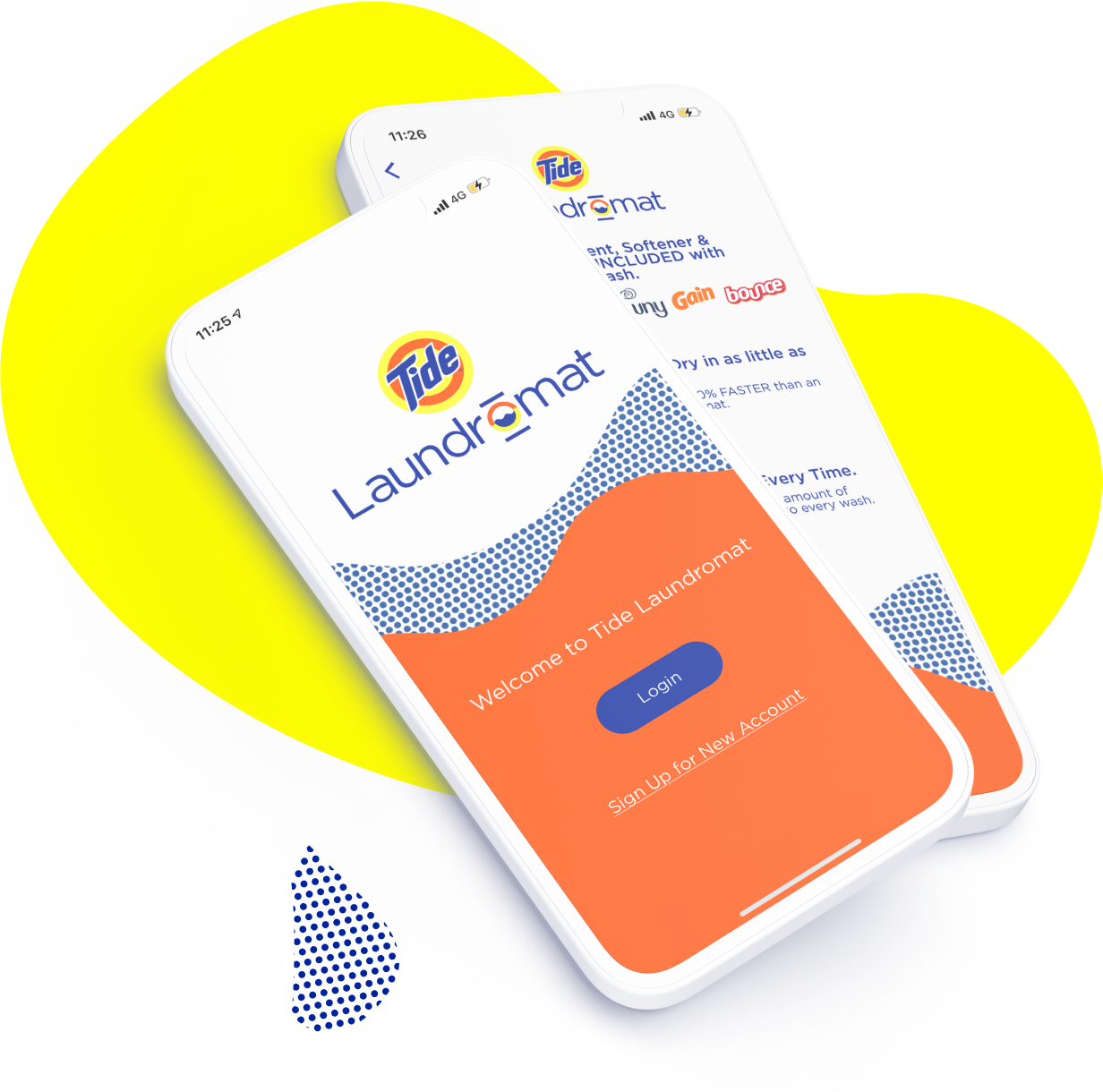 The Solution
By working closely with the Tide team, Blue Label Labs was able to design an app using the company's branding and develop a product that would solve multiple problems. The app itself was designed to easily scale for each location, giving owners control over their facility and machines.
Smart washers and dryers connected to each site's account give the location access to funds from all machines, eliminating the need to manually collect quarters as well as failures from easily damaged coin-collecting mechanisms. The system also taps into machine logs to understand performance as well as calculate costs and savings.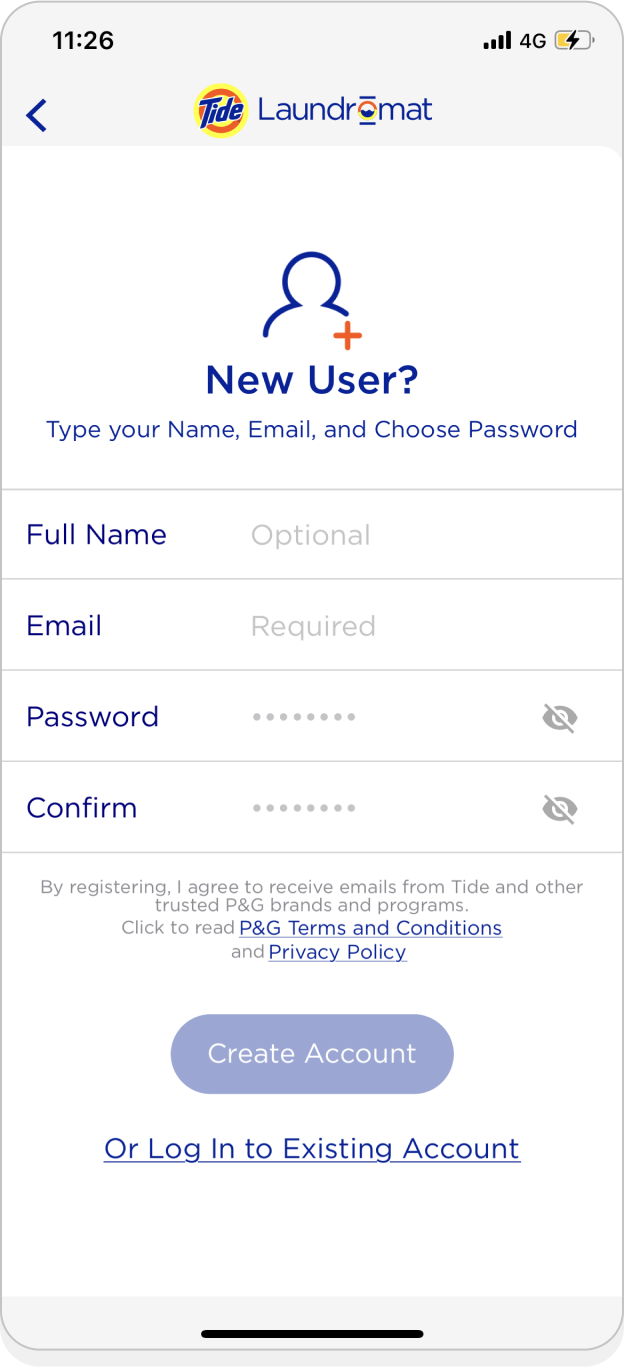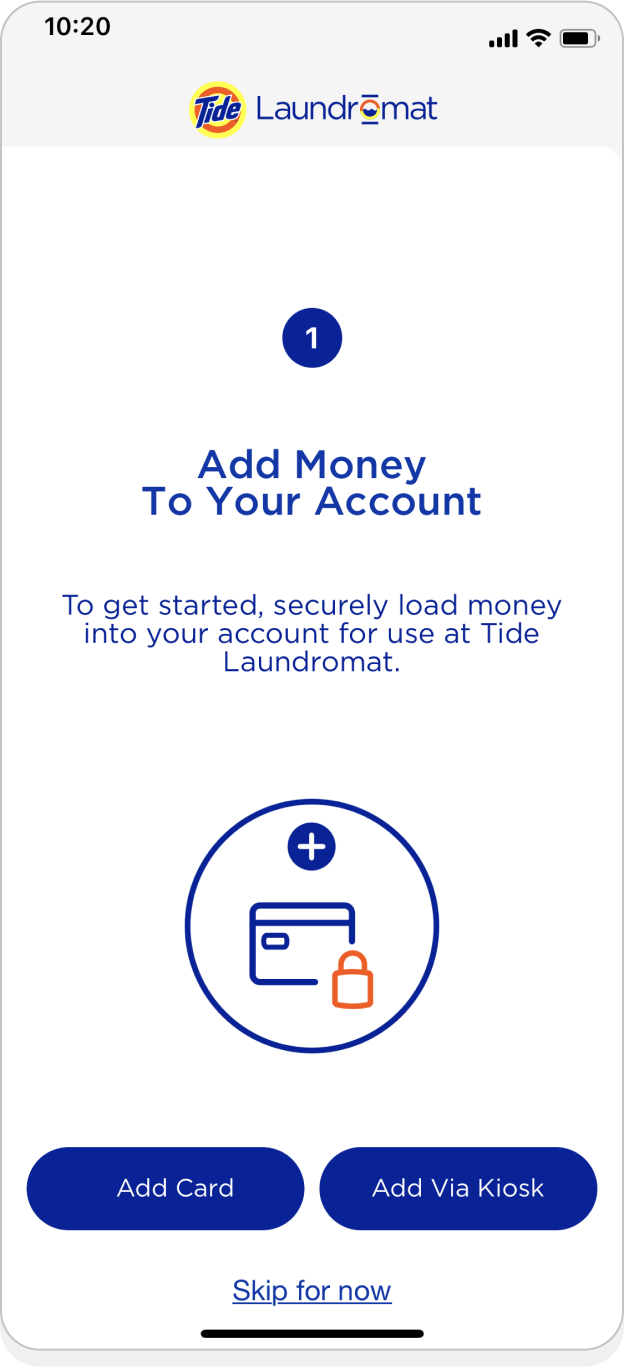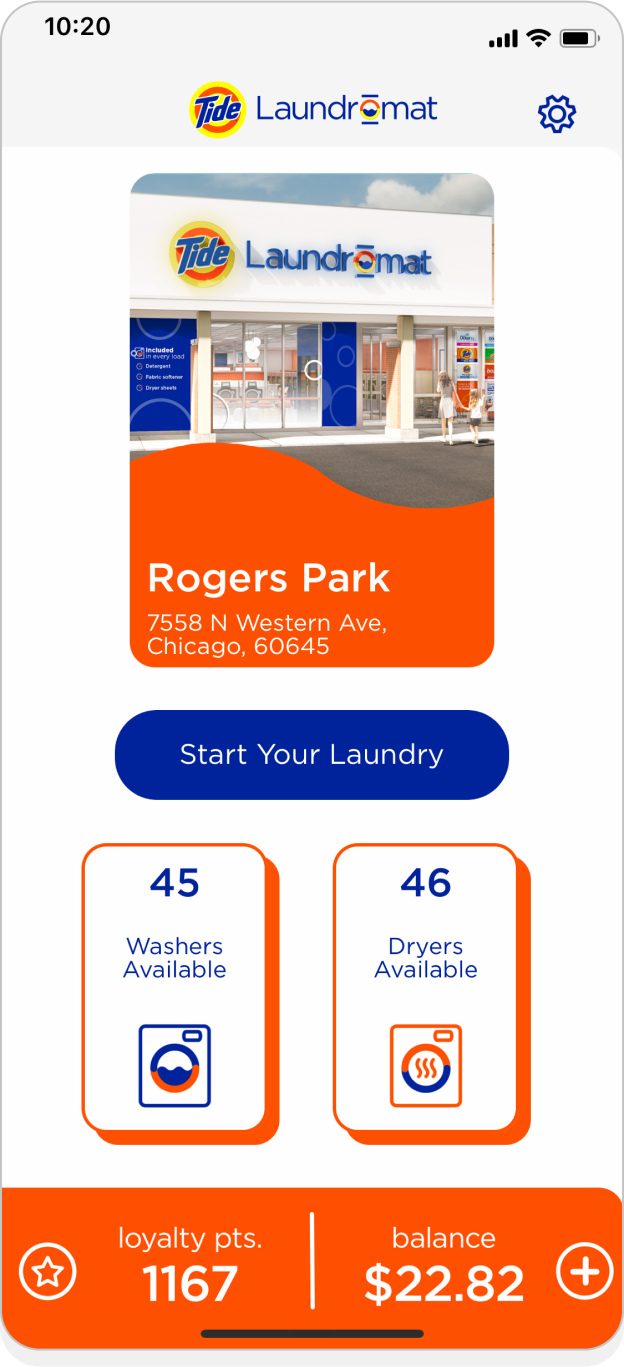 Results
Tide's new app-powered business model proves to be a winning formula for owners, employees, and customers. Customers find the system is a vast improvement over other laundromat models and owners feel Tide Laundromat effectively removes the most troublesome challenges for such businesses.
The digital payment process is convenient for all parties who no longer have to deal with wads of quarters. It's more accurate and the machines are measurably better as they're designed to be quick and energy-efficient which saves on utility costs.
Laundry might still be boring but it's a step in the right direction.
00
Months project duration
+0K
Active users registered
0.0
Average rating on the app
I hate doing laundry, but I like that I can use my phone to do everything and I don't need to bring my own stuff. Machines are pretty fast so it's almost easier than paying someone to do it by the pound.
I sold my last laundromat in the early 2000s because everything about it was just tedious then this came along. I was super reluctant but glad I got over it because it [the app & machines] does the stuff that was the biggest pain in the ass.
The process
Building the foundation for a new enterprise
Tide detergent is an established brand in the laundry product market so launching a successful laundromat franchise model would be new territory, one in which technology would play a key role. Because of the success of the LaundryPay, which Blue Label Labs designed and developed, P&G sought us out to build the Tide Laundromat app.
The premise was simple: offer a simple app that customers can use to interface with smart laundry appliances at any given location. Each user should be able to securely fund their account, earn rewards based on usage, and see how busy a location is before hauling off loads of laundry.