"Apps Gone Viral" – App Marketing Course Review
Apps Gone Viral is a comprehensive app marketing self-help kit that takes you through everything from initial research to developing an effective marketing strategy. The program normally costs $199, but is on sale for a limited time (at the time of this review) for $79. Before you close this page, think about the price of information and the value you could obtain by using this program.
The program is specially catered to app developers, so marketing terminology and strategies will be clearly explained to help you better understand how to create an effective marketing strategy. Even if you are completely new to marketing, this program will give you everything you need to familiarize yourself with app marketing.
What's Inside?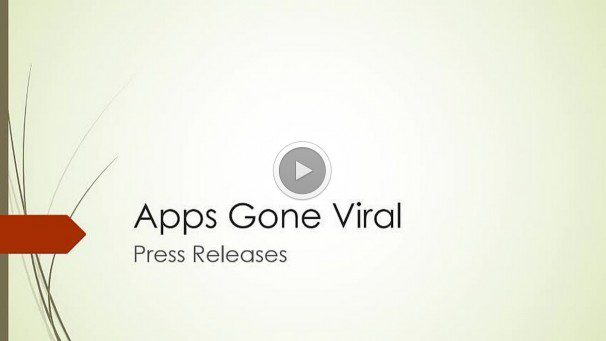 Apps Gone Viral contains everything you need to help you achieve the success that you want for your app. There are multiple phases to the program which detail how to develop an app that consumers and users will actually want to use, and then how to market your app. Apps Gone Viral teaches you how to come up with effective copywriting and viral video creation. It also covers other topics such as blogging, press releases, social media and utilizing forums to market your app.
The program contains both written material and videos to help facilitate all types of learners. Each section provides an in-depth explanation on the core topic before providing examples of how you can utilize these concepts to help market your app.
How Will It Help You?
You might be new to app development or you may have published a few apps before and weren't able to achieve the success that you wanted. Apps Gone Viral gives you the tools which will help bring success to your app. This program will teach you how to reach a large audience, but more importantly how to convert them to customers.
Instead of spending months on your own trying to figure out how to market your app. Use these tried and true techniques from the Apps Gone Viral program. The concepts that you learn from this program can be applied to your current apps and any future apps you might decide to publish. Apps Gone Viral is not only an investment in your app's success, but also allows you to grow as an app developer and publisher.
Final Verdict
Apps Gone Viral is essential for any upcoming app developer who wants to take their app as far as it can go. Everything you need to learn and know about app marketing is packaged in a straightforward and easy to understand program. There is no other information product or course that delivers the same value and knowledge as Apps Gone Viral.
If you are interested in Apps Gone Viral, or would like more information about the product, head to the official Apps Gone Viral website.
Get the latest from the Blue Label Labs' blog in your inbox
You might also like