BLL Featured As Leading New York App Dev
Blue Label Labs was recently named as a leader among New York App Developers by research firm Clutch. Clutch is located in Washington, D.C. and has the most expansive research coverage on app development and app development firms.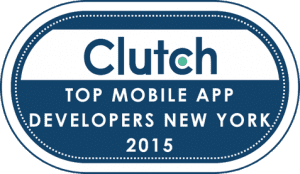 Clutch's research took into account our previous work, client base, and proven ability to deliver on mobile and wearable application development projects based on client references. With all of these factors considered, we were mapped against over 30 New York based agencies with only the top performing agencies making the Leaders Matrix.
Blue Label Labs is happy to be recognized as a Leader. The best part of the Clutch research methodology are the reviews Clutch get from actual clients. One review that particularly stood out comes from a long term partner of ours, BabyMed: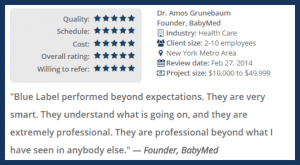 Read all of our great Blue Label Labs Reviews or to learn more about how we were evaluated check out Clutch.
Get the latest from the Blue Label Labs' blog in your inbox