Award Winning iPhone App Developers & Designers
We are a team of product strategists, designers and developers recognized globally as one of the top iPhone app development agencies.
You are 100% protected by our non-disclosure agreement
Client Success Stories
Ranked #2 in the App Store
"Blue Label's team design an exceptional app that has increased usage eightfold. In the first week of launch, the app ranked No. 2 for news apps in iTunes."

Ashlin Ocampo iHeartMedia
Increased revenue by 40%
"Thanks to the app they built for us, we exceeded our goals for revenue by nearly 40% since launch."

Austin Fogt Cirque Coffee
Over 1 million downloads
"Reviews for the app were excellent, and Blue Label Labs was able to incorporate user suggestions to make it even better. The team greatly exceeded all expectations, and their fresh, independent thinking was a unique asset throughout the project."

Dr. Amos Grunebaum babyMed
4.8 Rating on Clutch
Top app developers in NYC
An iPhone App Development Company You Can Trust
Over the past 10 years, Blue Label Labs' iPhone app developers have designed and built a number of iOS applications for everyone from the budding startup to established enterprise.
We are an award-winning iPhone app design and development agency that is recognized globally as experts in leveraging the power of Apple's iOS platform to build stunning products that are both engaging and monetizable.
Over the past 3 years, our work has earned 8 Webby nominations and won one Webby award.
Our agile model enables us our designers, developers, and strategists to integrate with your team to rapidly prototype a project during our proven design sprint process and ultimately launch a successful product.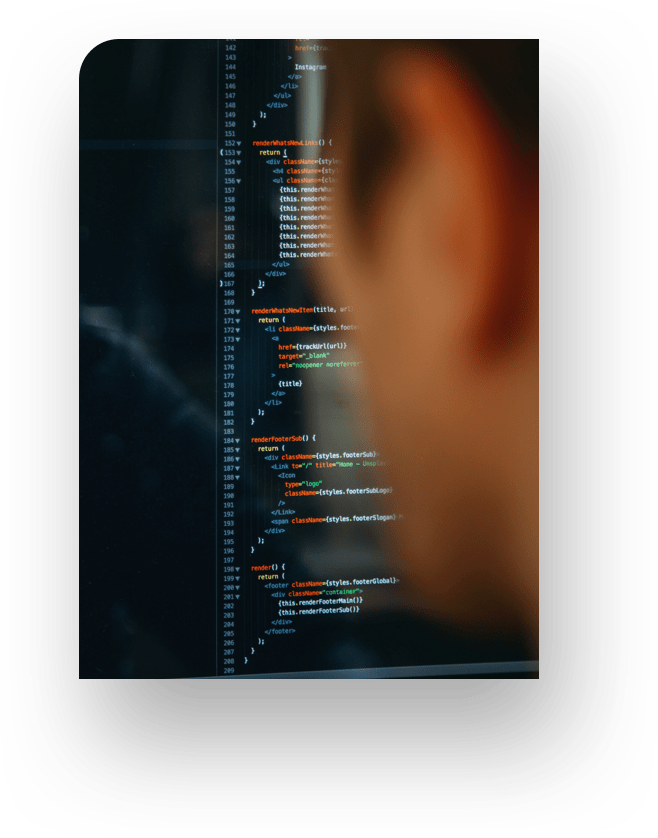 An Experienced iOS App Development Agency
iOS app development services extends beyond building just standalone apps.
We also develop apps to function as third-party integrations for a variety of applications such as healthcare, POS systems, and virtually anything you can imagine.
The iOS platform spans across much more than just apps for the iPhone and iPad: it offers a powerful set of capabilities that include Apple TV, Apple Watch, and its HomeKit devices.
Our iOS app developers live and breathe application design across devices.
This enables us to build high-performance software, whether a solitary application or a service that functions alongside an existing system.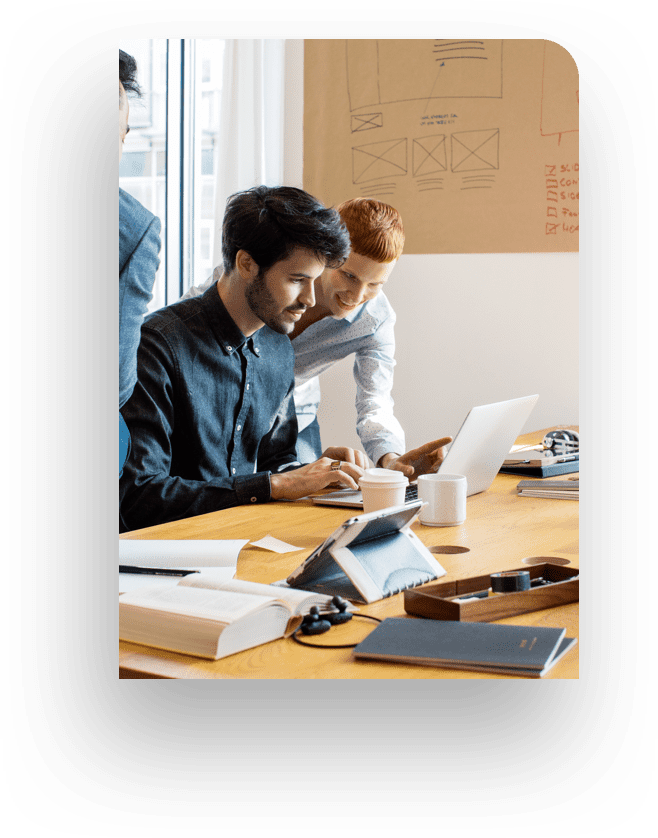 Award-winning iPhone App Developers
Our iPhone app developers consistently deliver high-quality applications which are regularly featured on major publications, both in print and on the web.
Our clients have been featured on platforms like Men's Health, Bloomberg, and many others—plus we maintain an excellent standing in Clutch Reviews.
Blue Label Labs is a leading iPhone application development company that takes a holistic approach in design for iOS apps.
We pride ourselves on the fact that our iOS app development services mind modern UX design principles to deliver the highest echelon of app performance and end-user satisfaction.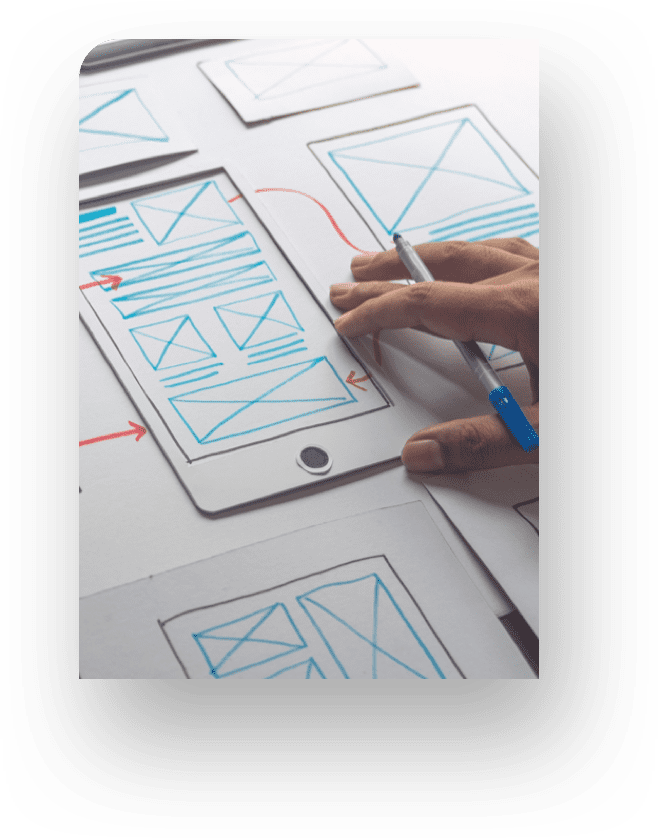 How Blue Label Labs Works
We are an iPhone app development company that brings products to life, beginning with our 5-day, focused design sprint based on the core Google Venture model.
We use the feedback and output from this project to leverage our clients and launch products to the marketplace so our customers can hit the ground running.
Our portfolio includes a diverse collection of product-focused designs from successfully completed projects with over 200 hundred unique applications that our iOS app developers delivered to digital stores like the App Store.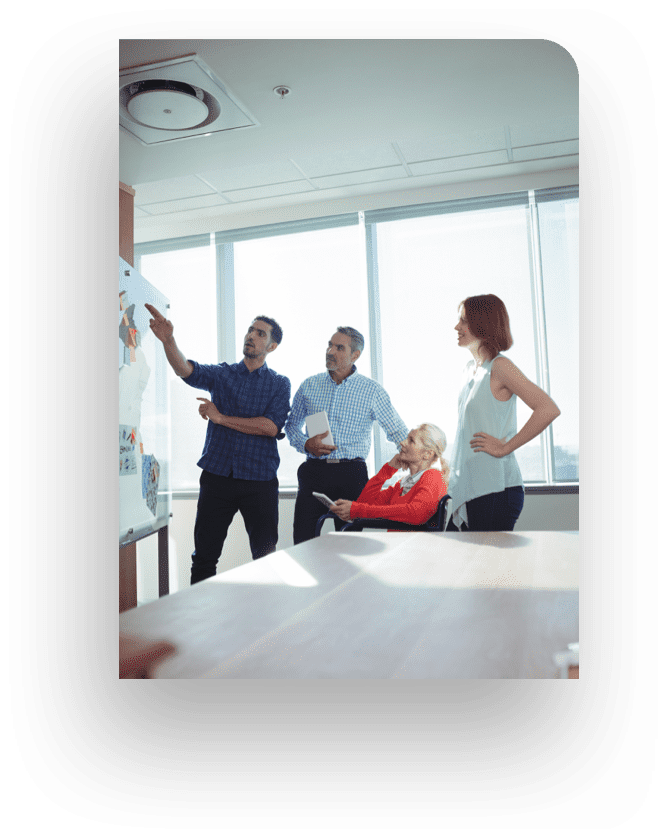 Our iPhone app development agency is trusted by companies across the world for their iOS software design needs








Clients come to us with a vision. We help them build it.
We helped iHeartMedia increase user engagement 8x and rank #2 in the App Store
Our iPhone app developers worked with iHeartMedia to give their Coast-to-Coast streaming radio app a facelift that started from the foundation.
In a few short months, iHeartMedia relaunched the app to a highly-receptive base that furnished positive feedback and enthusiastic reviews.
The iHeartMedia platform is one of the most popular radio streaming apps on the market to date.
Read more about our work on the Coast-to-Coast app in our case study.
We built a contactless ordering solution that brought digital transformation to a coffee chain

Blue Label Labs partnered with the Cirque Coffee chain to design and build a complete mobile ordering app for iPhone and Android alongside a barista point-of-sale app built on top of the Clover platform and a kitchen display system.
The apps we designed and developed provide a foundation for taking and displaying orders as well as collecting payments that will grow with the company over time.
Learn more about our work with Cirque Coffee in our case study.
We took Hyer from an idea to a live on-demand labor marketplace used by a major grocer nationwide in 6 months
Our team worked with the Hyer team to help polish their business plan and ultimately build a series of multi-platform apps for on-demand labor in under 6 months.
Today, the Hyer platform has over 7,000 active freelancers, competing with other major on-demand labor platforms like Upwork, Fiverr, AngelList and many more, and has ranked as high as #4 in the App Store.
Our awards and recognitions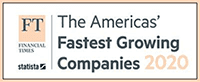 Ranked #184 of 1000
in the Financial Times list of fastest growing companies in the Americas.

2019, 2018, 2017 Inc. 5000 list
of the fastest-growing private companies in America

Top App Developers
Clutch Top App Developers New York 2017

Top Mobile App Dev.
Goodfirms' Top Mobile App Development Companies New York 2017

Top App Creators' Top 10
Mobile App Development Companies Rankings of 2016
Let's talk!
We'd love to hear what you are working on. Drop us a note here and we'll get back to you within 24 hours.