T

r

a

n

s

f

o

r

m

i

n

g

H

o

w

B

u

s

i

n

e

s

s

e

s

M

a

n

a

g

e

a

n

d

A

c

c

e

s

s

C

a

s

h

i

n

t

h

e

D

i

g

i

t

a

l

E

r

a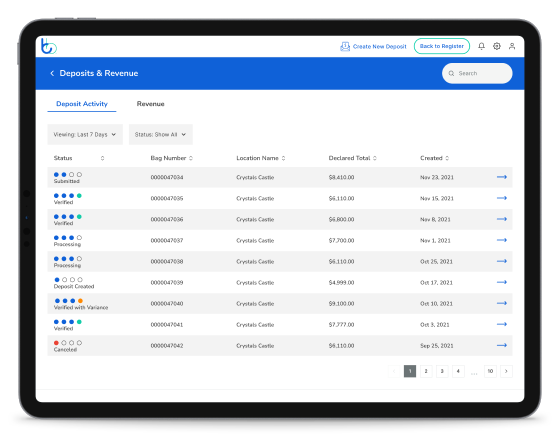 Services
User Testing
UX & UI Design
Collaboration with Brink's Back-End Team
Clover App Development
iOS & Android Tablet App Development
Deliverables
Clover App
iOS & Android Tablet Apps
From Armored Cars to Easy, Fast BLUbeem™
BlueLabel worked with the Brink's team to consult on, design, and develop the BLUbeem™ app, a faster and more efficient digital solution to cash payments. Brink's clients can now digitize their cash through the same Brink's Box they are accustomed to, with an improved digital interface.

The result? Retailers receive access to business-critical cash flow within 24 hours, versus a previous wait time of up to a week.
Digital Transformation that Inspires Confidence
With our existing expertise and experience building mobile apps and apps for Point-of-Sale (POS) systems, we created an integrated, omnichannel app focused strategically on features that addressed the needs of Brink's customers. Essential cash data, a touch-friendly UI, and an onboarding process tested by users who felt confident and comfortable using the app were key to helping drive Brink's transformation into the digital era.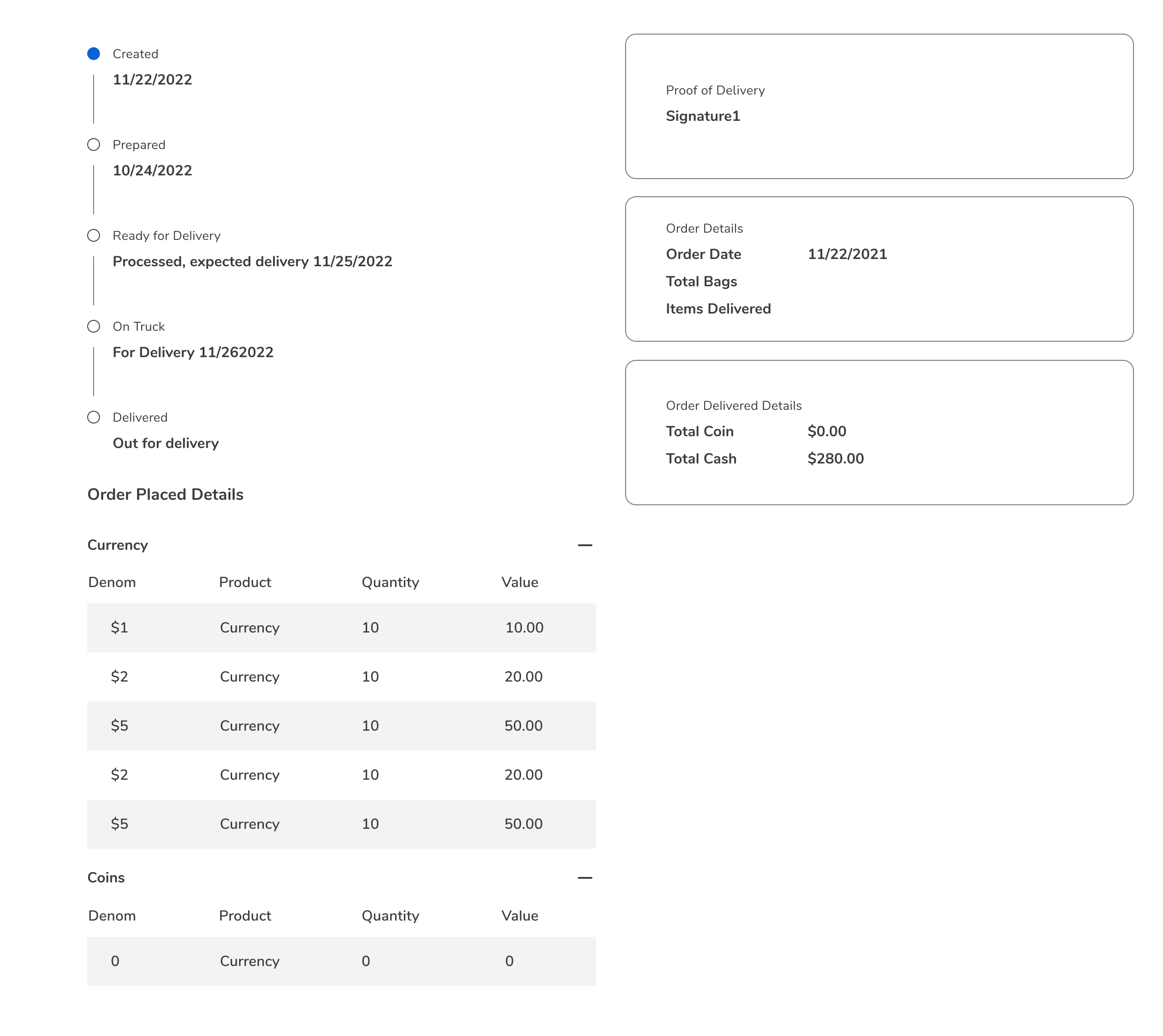 The Challenge
How Does An Offline Business Innovate in the Digital Era?
Founded in 1859, Brink's has been long known for their armored cars that pick up cash from businesses to process and deposit into their clients' accounts.


As an offline business, the company was challenged with how to innovate with new revenue streams as stock prices fell, while innovating for their customers: brick and mortar retailers who need something simple, low-friction, easy to use, and most importantly, has a clear value add for both store owner and employees handling cash.
Our Process
Digital innovation was the objective, so Brink's approached BlueLabel to continue with their internal efforts to build an app that would modernize their cash payments system.


With the goal of positioning the product as a clear value add and a mutually beneficial revenue stream for everyone, we set out to uncover learnings about the types of people who would be users of the app, from storeowners to various employee profiles.


A 3-day workshop on location with multiple stakeholders from diverse areas of the team, from the CEO all the way to onboarding, was key to understanding the real world processes that customers currently go through.


Once a strategy was developed and the initial design prototype was complete, we conducted 1 on 1 research sessions attended by key business owner and employee personas. Key findings helped us shape strategy and build a roadmap, with prioritized features for an MVP that could easily scale, including an at-a-glance dashboard for cash sales and deposits, a clear onboarding process, and a simple layout and display.


We also researched Brink's current web solution and POS APIs to understand from the get-go what data was available to use to enhance the customer's experience and maximize value.


We developed a data orchestrator to manage traffic and API calls for leading POS apps Clover and Square, which would also support future integration of other POS providers as Brink continues to expand.
Deposits & Revenue
View all registered deposits and cash revenue by day and team member.
Order
See status details of change orders, from order placement to delivery in-store.
Case Management
View the status of all technical help requests submitted by your organization.
Track & Trace
Track the whereabouts of all registered deposits.
Reporting
Can provide copy when Reporting section is finalized.
Digital Transformation—Beyond Expectation, Built for Expansion
"We're grateful to BlueLabel for developing BLUbeem for Clover, one of the world's fastest-growing POS payment systems."

Rohan Pal
Brink's chief digital officer
More Results
It's a Win-Win
While there was a clear business win for BLUbeem™ as stock prices rose post-launch, the app was also a big win for Brink's customers. They cited time saved, the immediate impact access to cash flow has had on business growth, and praised the simple UX designed to be used by anyone including new staff in a fast-paced, often high-turnover retail environment.
Innovative
Brink's had once been an innovator in the retail business with the Brink's Box and its fleet of armored cars. In the digital age, they started to lag behind in an industry that has traditionally struggled to integrate with new digital solutions. BLUbeem™ is the solution that brings old together with new, introducing a more efficient, faster, and user-friendly way for retailers to conduct a common and necessary business activity.
This is Just the Beginning
The POS software ecosystem is constantly changing and growing. With BlueLabel's expertise and experience, the BLUbeem™ app is built with room to scale as Brink's grows. Since launch, customer growth has outpaced expectations and partnership interest is growing, with more than a dozen new POS integrations in the works.