Create Native Apps Across Operating
Systems With REACT Development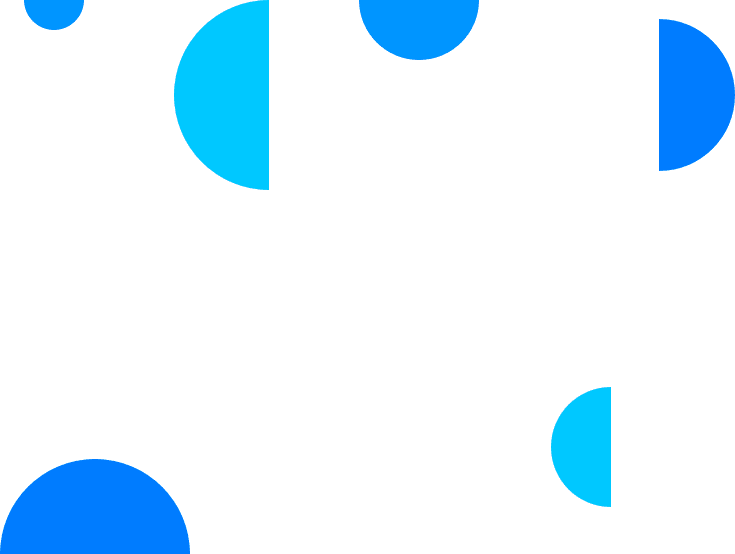 Create Native Apps Across Operating Systems With React Development
You have to answer certain questions before developing a mobile app. One of them is simple but crucial: which operating system should I develop the app for?
Your goal is to ensure the finished product offers maximum value to as many users as possible. It can be difficult to know whether achieving that means targeting iOS or Android users first.
However, there is another option. REACT native app development tools and techniques allow for the creation of Javascript-based apps that work on both major operating systems. That's why our team at Blue Label Labs offers this service.
Keep reading to learn how REACT native development can benefit you, as well as why Blue Label Labs is the right team for your project.
How the Right Developers Leverage REACT Native Application Advantages
Hiring the right developers involves choosing experts who can help you better understand how to turn your initial idea into the perfect finished product. For instance, after learning about your goals, the right development team might decide your best bet for success if to create a REACT native app.
The following are key reasons to consider this option:
Create a REACT Native App for Versatility
One of the main benefits of REACT native development is the opportunity to efficiently build products for both iOS and Android operating systems. This helps you cast a wider net when you release your app.
Another REACT native advantage lies in its framework. As an open source framework, there's reason to believe REACT may also be compatible with additional operating systems in the future.
REACT Native App Development is Efficient
Maximizing your return-on-investment is likely one of your key goals. You want to create an app that succeeds, but you also don't want to spend more time and money on the project than necessary.
This is a good reason to consider building your app with a team that understands REACT native development. That's because the REACT native app development framework allows designers to leverage several existing UI functions. This significantly reduces the amount of original code the developers must create. As a result, the development process becomes much more efficient.
Additionally, much of the code a developer would use when creating an iOS application with REACT overlaps with code they would use to build an Android app (and vice versa). If you're trying to reach as many users as possible while saving as much time as possible, creating a REACT native app is very helpful.
REACT Native Applications are Reliable
REACT technology is not the first tool developers have used to create hybrid apps for multiple operating systems. However, REACT native development ensures apps created for both iOS and Android perform more reliably than ever before. REACT apps are particularly well-suited for fast performance on mobile devices.
Consistent performance across all platforms is crucial to your success. An app that runs well for iOS users could still fail if its Android counterpart lags. Poor word-of-mouth will hurt your reputation among a large potential user base. When you create a REACT native app, that's not a problem.
The Advantages of the Blue Label Labs REACT Native App Development Process
We adopt a very forward-thinking mindset at Blue Label Labs. We create apps for smartphones, tablets, smart TVs, wearables, and even AR/VR headsets.
In other words, we value the importance of staying on top of the latest innovations. That's a major reason we made a point of understanding REACT native advantages and how these could potentially benefit our clients.
That's part of our process. Although our main goal is to ensure the finished product matches your vision, we also want to make sure we take every step possible to optimize your return-on-investment. If we think your idea is suited to the REACT approach, we'll let you know.
User-Centric Approach to REACT Native Development
We also consider the user at every step. A REACT native application that runs smoothly across operating systems and looks impressive still needs to offer genuine value in order to succeed. Throughout the development process, we always ask ourselves how to improve the UX to boost user satisfaction. In the meantime, the design team ensures your interface is visually clean yet brand-appropriate.
Create a REACT Native App As a Partner
We also understand you may want to have input. Although we're happy to work independently, our REACT native application design team also provides you with numerous opportunities to test what we've built so far. This lets you offer any necessary feedback if you believe we should take the app in a new direction.
Full-Service REACT Native Application Agency
On top of all that, we also provide marketing services. Helping your REACT native application succeed involves making sure it attracts initial users. Thus, we develop a strategy to help your product do so. It's a more cost-effective approach than hiring an outside agency (where no one is familiar with your product) to market the app.
This dedication to quality is one of the main reasons Blue Label Labs is often recognized as one of the top development companies in the US. It's also why we've worked for major clients such as Bloomberg, Columbia University, and the United Nations, among others.
Do you think you have an idea for a REACT native app? Want to learn more about what Blue Label Labs can do for you? Contact us today to discuss your idea.