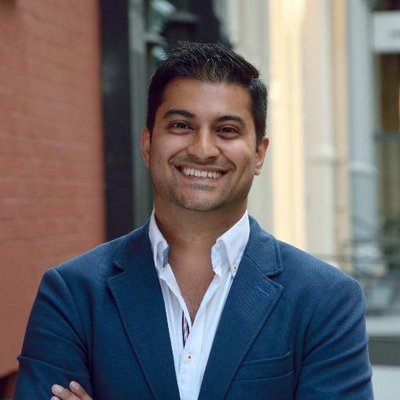 Blue Label Labs was recently mentioned in a Canadian Healthcare Network article as one of the leading Mobile App Development companies for doctors to partner with when it comes to disrupting traditional healthcare paradigm. As we enter a new era of Healthcare delivery, many physicians are unhappy with the antiquated delivery models around them. Dr. Sunny Malhotra, author of Navigating 'Doctorpreneurship: your style, your idea, and the money, explains:
"There are various ways physicians can enter into the healthcare technology ecosystem to make a difference in broken areas of care delivery."
Dr. Malhotra breaks down these variations into four distinct 'doctorprenuer' types: The Builder, The Opportunist, The Specialist, and The Innovator.
The Builder – Sees a successful business model in another industry and looks to recreate it in the Healthcare space
The Opportunist –  Strikes on opportunities in the healthcare industry that leverage their success or expertise in areas where they have strategic partners
The Specialist- Leverage expertise in a specific area to improve the broader status quo
The Innovator- Sees a problem and develops new solutions that have not been asked for yet by the consumer
Next Step: Develop a Minimum Viable Product (MVP)
Once you have identified a solution to the proposed problem, 'doctorpreneurs' then need to develop a simple prototype to define your product or business idea that can be used for testing. Dr. Malhotra recommends Blue Label Labs as a strong partner for this next step of the process:
"Seeking out mobile application development companies such as Blue Label Labs  for a basic shell product can  be a solution."
Finding the Right Mobile App Developer
When it comes to choosing a mobile app development firm, doctors should look out for key signals that matter to their business. It is important to ask the right questions and meet the team that would be working on your app. Blue Label Labs was recently listed on mobbed.io as one of the best mobile app development companies in NYC. To get tips on finding the right mobile app development firm, read our blog post here.
Cover Photo by rawpixel on Unsplash

Get the latest from the Blue Label Labs' blog in your inbox
More in
Development