Marketing Strategies From Ryan Merchant Of Dashlane
In this installment of Behind the App, Dashlane's Ryan Merchant shares marketing strategies that get results.
Successful marketing, according to Dashlane's senior marketing manager Ryan Merchant, starts with two questions: "What is your product and why I should I use it?" For Dashlane, answering these questions comes with its own set of challenges.
Everyone in the tech world knows you're supposed to maintain unique, ultra-complex passwords for your online accounts. You should change them regularly to stay one step ahead of the bad guys, and don't even think about writing them down on a piece of paper kept anywhere near your computer. I mean, are you trying to have your identity stolen?
However, knowing these rules and acting on them are two very different things. Making matters worse, many people outside of the tech world don't give their passwords a second thought.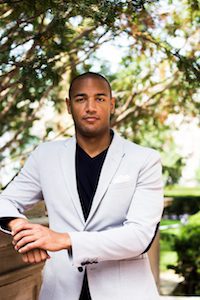 Dashlane is an app that manages your passwords. It helps you come up with hard-to-crack passwords and syncs them securely across your devices. The marketing challenge, according to Ryan, is explaining to regular people what the product does and why it's useful.
To attract new customers, Ryan says, his marketing process usually begins with education. "We always seek to present our app as the answer to every internet users' password problem. The challenge is that most people don't actively think to themselves, 'I have a major issue with my passwords,' so we have to find ways to present the problem. This has included everything from creative content to Harris Interactive surveys and now national TV campaigns."
Touching base with existing customers is easier, especially since most of the updates they ship are based on customer feedback. Therefore, Ryan says, "Anytime we have a new release we strive to communicate to our users that the updates we make are based upon their input and recommendations. This usually comes in the form of an email to current users updating them about new features and developments."
The third piece of the marketing puzzle is the press. Getting the attention of the press, he says, is one of the more difficult parts of the job. "Our strategy has been to foster the relationships we already have and seek out new ones when appropriate. My advice for smaller apps is to seek coverage and build relationships with people you can actually reach. As a small app you're not going to get a one-on-one with CNN, but you probably could get smaller blogs who cover your topic to write about your product. If you can gradually build up your coverage and brand credibility then you'll put yourself in the best position to land coverage."
The trick to building editorial contacts, he says, starts with the story you present. "Look at things from a reporter's perspective. What's unique about your product? What's the backstory? What specifically makes your product more interesting to a broader audience?"
But you also have to do your homework, which takes time. "When reaching out to the press, do your research on the person's beat and past coverage. You must know what they like to write about and the types of angles they usually pursue." Then, plan your communication with them so it fits into their beat. If you can't find a way to do that, move on to a different blogger or reporter.
A key idea Ryan has learned in his time as a marketing manager is this: "Keep it simple." Don't overanalyze things. Your job is to explain your product and why people should use it in the simplest possible way.
He points to Apple as a company that gets it right. "Apple's marketing has been the de facto gold standard for the past decade or so, and if you examine everything they do (TV, website, content, etc.) it's incredibly simple. They identify a central theme or feature and then focus all of their creative efforts into presenting that element in simple manner than resonates emotionally with consumers."
When I asked what was new with Dashlane, Ryan told me about a recent update for their Android app. "The update includes the introduction of the brand new Dashlane keyboard and standalone browser. These features will allow users to log into any app on their device in one click and autofill any web forms."
Short, focused, and to-the-point.
Get the latest from the Blue Label Labs' blog in your inbox