Read Our Clutch Digital Agency Customer Review
"…Blue Label Labs was the most balanced in expertise, budget, and interactiveness throughout the process." –Adam Shapiro, Founder, GamerCal
The NYC mobile app market has certainly grown in the past few years, both on the supply side and the demand side. With the large influx of New York app developers that have popped up, it may seem impossible to distinguish the truly innovative companies from the rest.
At Blue Label Labs, we found one way to stand out from our competitors as a real partner and that is through validated past client reviews. These types of endorsements go a long way in our type of business to help enterprises and entrepreneurs feel confident in choosing which agency to partner with.
We recently were featured as a leading Digital Agency in NYC for our app development and mobile marketing services by Clutch.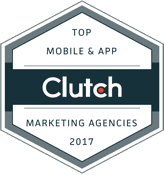 Clutch, is a B2B ratings and review platform that uses the unique approach of including actual client reviews into their ranking methodology. Other criteria includes market presence, quality of services, and our full portfolio. At this point, they have spoken directly to 15+ clients of ours to get an unfiltered view of how we perform. One snap shot below: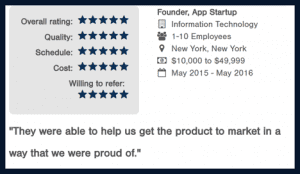 To learn more about how we are evaluated read all of Blue Label Labs' reviews and be sure to check out Clutch.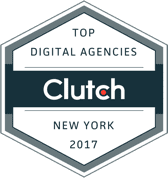 Get the latest from the Blue Label Labs' blog in your inbox