My Picks For The Best Driving Enthusiast Apps
During the day, I'm the COO of Blue Label Labs, so I take care of the day-to-day operations like end-to-end sales & marketing pipelines, accounting, legal matters, hiring, design and project management as well as wear other hats, as needed. Outside my professional life, my passion is driving so I want to cover what I feel are the best apps for the serious driving enthusiast to capture analytics, find the best routes for scenic drives and those that are fun to kill time.
This last summer, I leaned into my hobby by taking my 2016 Mazda MX-5 Miata to the track which you can see in the cover photo, thanks to Kirk Myhre at Myhre Creative. Certain car apps have made this advent more enjoyable, a lot like if you use a fitness app when taking a run or bike ride. Let me tell you about the ones I prefer for different scenarios after telling you a bit about my car.
My 2016 Miata and my passion for driving
I spend my days – sometimes nights and weekends – solving problems as a cofounder of Blue Label Labs. We all have our ways to decompress and enjoy ourselves outside of our professional lives. For me, I love driving so I did my homework and invested in a 2016 Mazda MX-5 Miata. 
I bought this car because I've always loved this particular vehicle and it's among the highest regarded, entry-level track car for almost any budget and it's fun to drive. The Miata is a true driver's car and one of the most cost-effective ways to break into the HPDE (High Performance Driving Event) scene as a hobby. This sport is growing in popularity in the US and also bridges the driving and tech world with HPDE mobile apps. 
My Miata is a Club trim with the Brembo brakes, lightweight BBS wheels, Bilstein shocks, and a limited-slip differential. I've added custom ceramic headers, a higher-flow intake, and completely replaced the downpipes as well as the entire exhaust with a high-flow system. I used the EcuTek software to reprogram the ECU for maximum effectiveness with these upgrades. I also added a rear diffuser for better high-speed stability and Michelin Pilot Sport 4S tires (i.e. the max performance model) for better traction on and off the track.
Note: I'm not endorsed by Michelin or any of the following companies.
My favorite apps as a driving enthusiast
In addition to physical modifications, I use what I feel are the best driving apps to log my performance on the track and others that help find the best routes on scenic drives. I also use some purely for entertainment. The following are my favorite car apps, beginning with ones I like for gathering performance data, followed by a couple of fun games.
Track Addict
If you want to gather data like you're playing GTA, TrackAddict from HP Tuners is a one-stop solution for iOS and Android. It's offered as a freemium model that retains data from track statistics and a Pro Edition that allows you to save multiple recordings and features real-time telemetry.
Below is a screenshot I captured of my personal best time at The Ridge Motorsports Park in Shelton, Washington.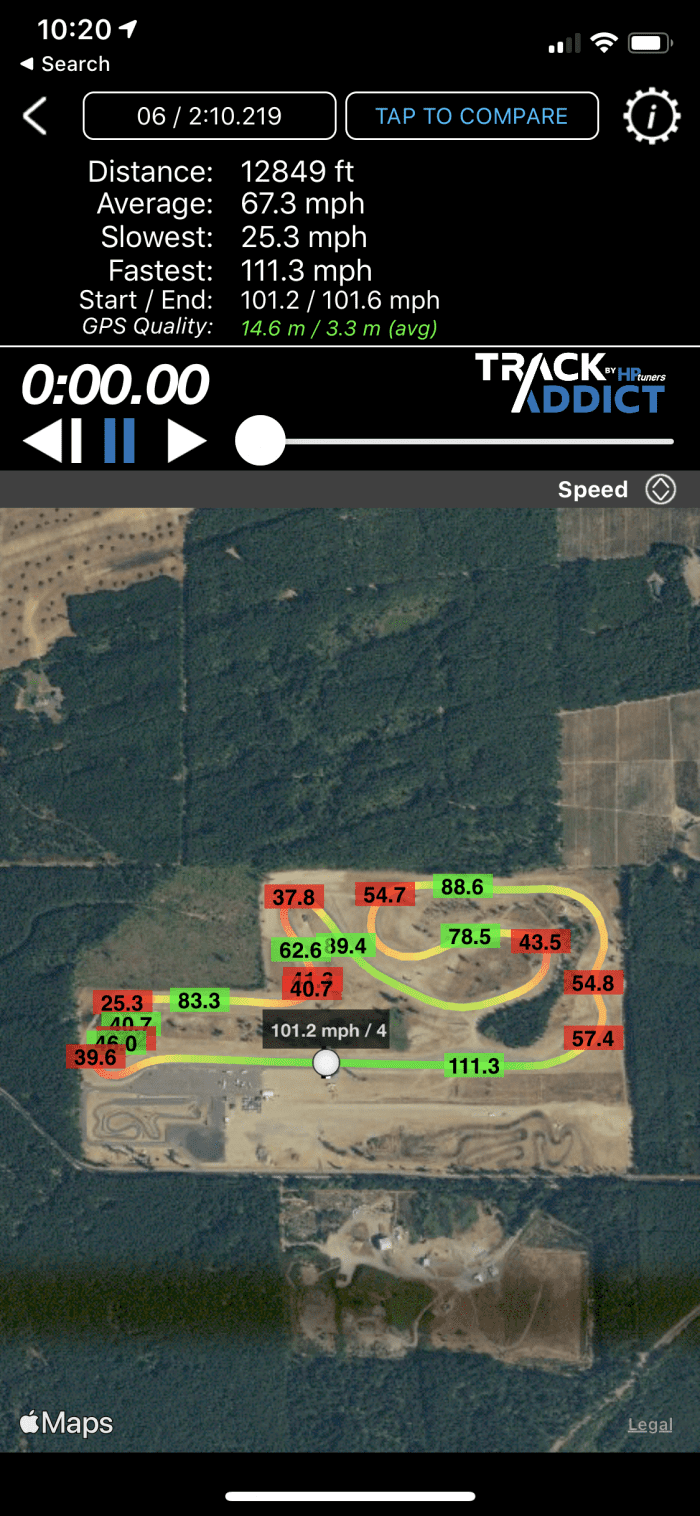 It integrates with other peripherals like Bluetooth OBD scanners that can stream data from the onboard computer of the car directly to the app on your phone, whether TrackAddict or another app like RaceRender, also from HP Tuners. An OBD2 scanner that's hooked up to your car's diagnostic port will help provide rich performance data – using an external GPS will help you derive a more accurate position and timing for your runs.
Kiwi OBD
There are a ton of OBD scanners on the market – almost every device can integrate with various apps you'll find in the Apple App Store or Google Play. In my opinion, this is the best 'bang for your buck.' The app and hardware combo include several useful features like data logging, audio alerts, an accelerometer and other functions you wouldn't typically find in other cheap eBay solutions that take weeks (or months) to arrive at your door.
Even if you're not into racing, this hardware and app combo is ideal for diagnosing engine codes when things go sideways (hopefully only figuratively!) If you're a DIY kind of person, this allows you to diagnose potential issues as well as record other data without going to a shop or waiting around at AutoZone for someone to plug their reader into your vehicle.
Porsche Roads App
This app from Porsche is designed for people like myself who drive for more than just transportation. It's curated by a community of driving enthusiasts, enabling users to network with others as well as share their trips so you can find the best drives as defined by others or share your own. And you don't need to be driving a Porsche to use the app 😉.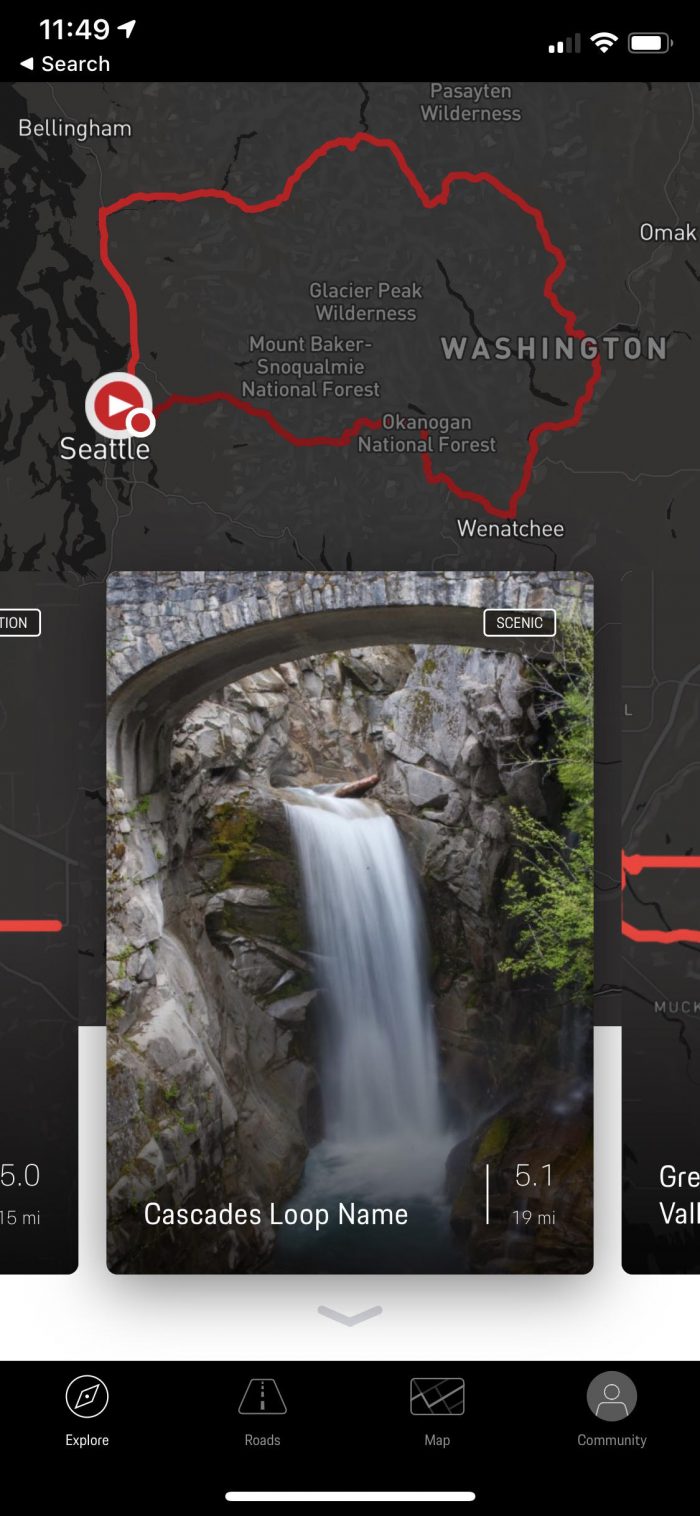 Last summer, I used this app to construct and save a scenic drive between Washington State and Victoria, BC.  It offers a more tailored driving experience than tools like Google Maps as you're able to plan routes to get to your destination quickly or take the long way to enjoy the most scenic route.
Rallista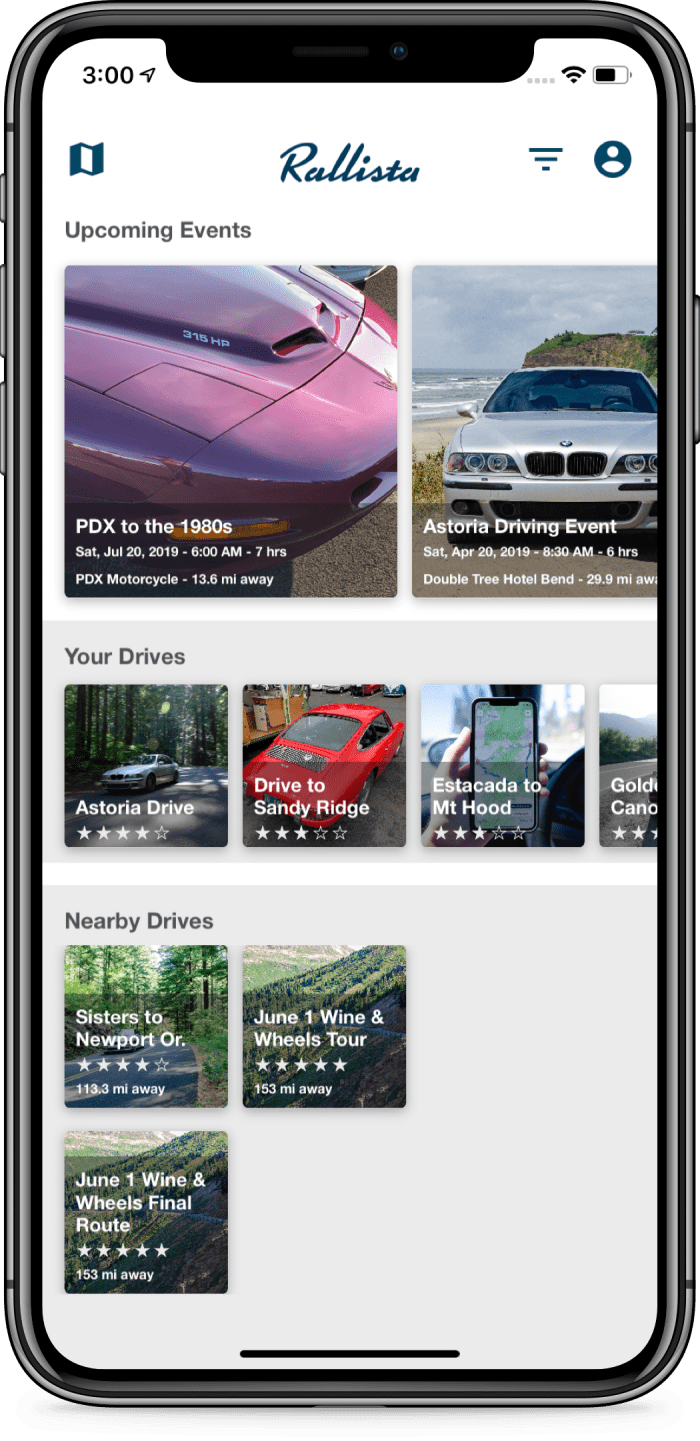 If you and your other vehicle aficionados like to go on drives together then Rallista from It Haz Fire might be your jam. The free version allows you to invite up to five friends for a drive you define of up to 100 miles as well as join larger driving events such as recreational rallies. Paid accounts offer features such as the ability to invite more people, increase course length, and create up to three driving segments for the super ambitious group drive organizer.
ESCORT Live
Years ago, those with a lead foot relied on radar detectors – some being equipped with laser sensors or even jammers – to avoid seeing "cherries and berries" in your rearview mirror. Today, sophisticated technology from ESCORT does everything old detectors do and much more in conjunction with the ESCORT Live connected app experience.
These devices detect modern and antiquated radar and laser technology (i.e. X, K, Ka, Ku, LASER, etc.) to alert you to potential problems with law enforcement and other detection technologies, which is especially useful if you have a habit of traveling above the posted speed limit or tend to space out near a red light equipped with a sensor.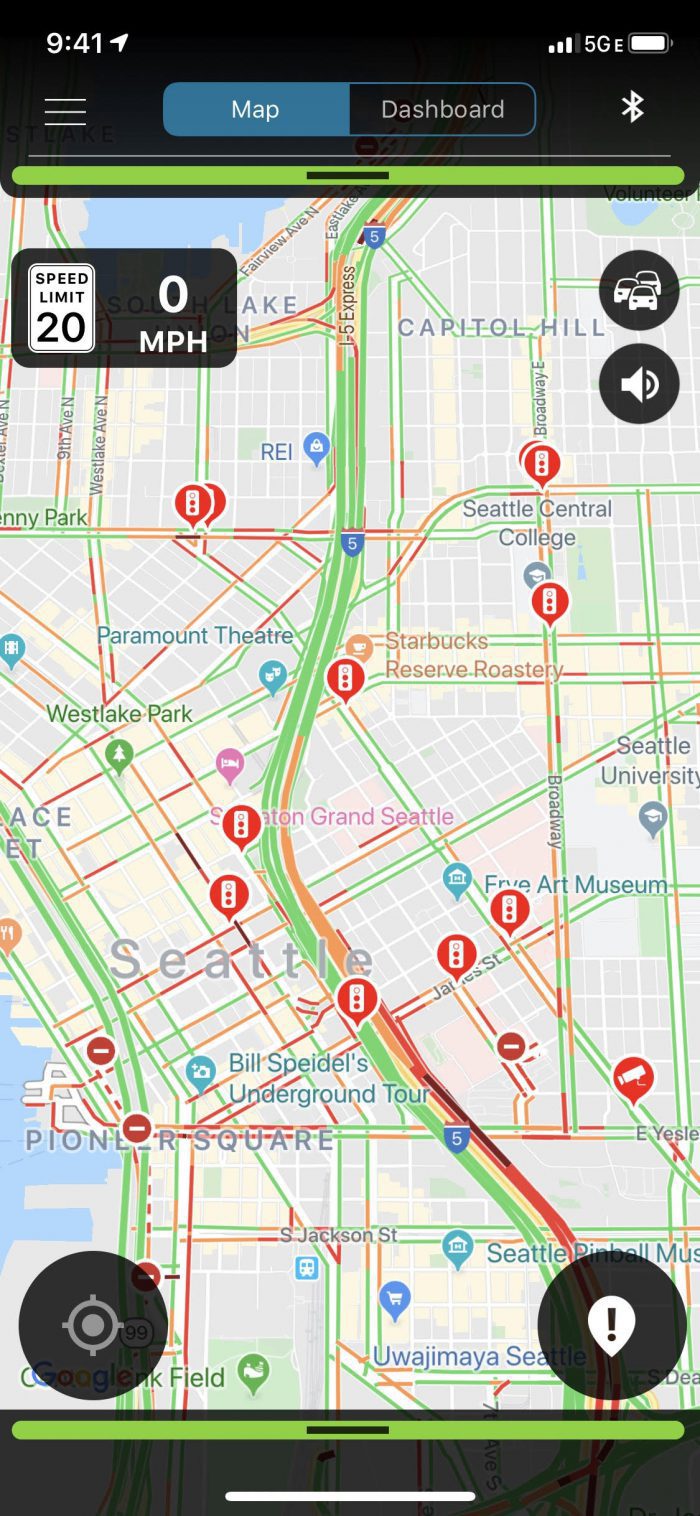 They also offer devices with cameras to record your trips, reveal known locations of law enforcement detection technology and offer a mobile app to get live speed trap and other road hazard notifications on your route from other ESCORT Live community members, similar to Waze. Too, you can use the app to plan routes, know speed limits on certain stretches of road, and get real-time traffic updates.
My opinion on the best driving app games on mobile 
One of the great things about smartphones is that we don't have to carry around chunky Game Boys like a few decades ago. There are some great apps available for iOS and Android that I enjoy as they help feed my passion for driving when I'm not on the road. I feel the following two driving games are the best on the market for driving enthusiasts. 
Real Racing 3
Over the years, hot titles like Grand Turismo, Forza, Need for Speed and other franchises have graced consoles but today we have mobile devices to race on the go (ideally, not while driving.) Right now, Real Racing 3 from EA is the best mobile racing game you can find for Android or iOS.
You get real cars, accurate driving dynamics, genuine tracks, and great steering controls, thanks to well-programmed accelerometer components that respond to tilting and movement of a mobile device.
Top Drives
The Top Drives game for iOS and Android is a more like a simulation that uses the specs for the vehicles you collect throughout the game as you compete in different racing scenarios (e.g. a quarter-mile drag, karting circuit, etc.) It uses realistic physics to emulate how every vehicle would behave on different tracks, the material of the track (e.g. asphalt, gravel, etc.), and the various weather conditions a course may endure.
There are roughly 700 cars available to collect and compete against players in PvP scenarios for killing time when you're waiting to, say, board a flight or waiting at the BMV to renew your real vehicle's registration. It also offers a great way to learn about your favorite cars, new and old. However, I wouldn't recommend playing Top Drives while on the road!
Build your app with Blue Label Labs
There are several great diagnostic apps to figure out problems and fine-tune your whip to take advantage of aftermarket or replacement OEM parts. Some apps help you find the more fun, scenic, long way round for the driver who isn't just about the point A to point B. Too, there are tons of fun car app games for mobile platforms, much like beloved console platforms. I feel these car apps bring joy because they enhance a driving enthusiast's passion. 
At Blue Label Labs, building apps is our forte. Get in touch with us and we can help you build your mobile app for business or even help you create your own novel car app!
Get the latest from the Blue Label Labs' blog in your inbox
You might also like