BlueLabel
Mobile App Marketing Agency & PR Services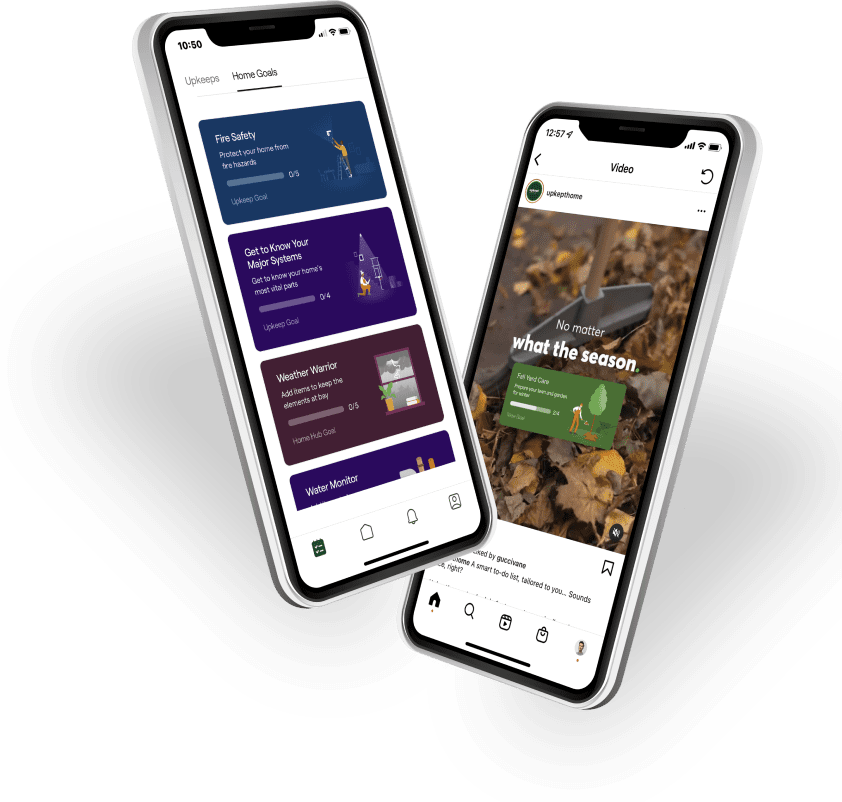 You have a great idea for a digital product—but now what?
The obvious answer is strategy, design and development, but marketing your mobile apps is just as important as creating them.
BlueLabel partners can help you launch your digital product with consumer awareness that'll drive conversion and lead to a loyal customer base.
There's never been a better time to launch a digital product—and in particular a mobile app. The average American spends roughly 5 hours on a mobile device daily, and they're checking that device 63 times a day (a 16% increase from last year). 
And what are they doing with all that time on their phones? Using apps: 88% of mobile time is now spent interacting with apps. 
This is excellent news for businesses that want to launch an app, but it also means the market is getting saturated. Standing out from the crowd is essential for a successful app.
As a business owner, developing a mobile app marketing campaign is not on top of your mind—finding the right users for your app is. This is when BlueLabel's' preferred partners can help you.
What you need is a process to help you find the right way to grow your company and an app marketing agency partner that can guide you through that process.
90M+

App Downloads

500M+

Transactions Processed

$100M+

In funding raised
At BlueLabel, our methodology helps you find traction quickly and utilizes your budget efficiently.
Our Methodology
The BlueLabel Advantage
Our preferred partners have a methodology that helps you find traction quickly and utilizes your budget efficiently.
Awareness
We explore all possible channels for selling your product. We strategize on how we'll introduce your app for the first time and create intrigue with your target users.
We'll then systematically test and measure different approaches on different channels to see what's resonating with your ideal user.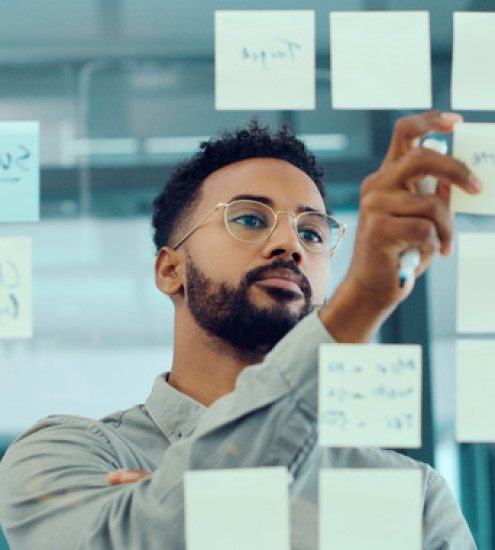 Conversion
Utilizing feedback, we'll funnel resources towards the top-performing channels and content to drive initial downloads.
We'll build and optimize a marketing funnel around what's working and discard what isn't.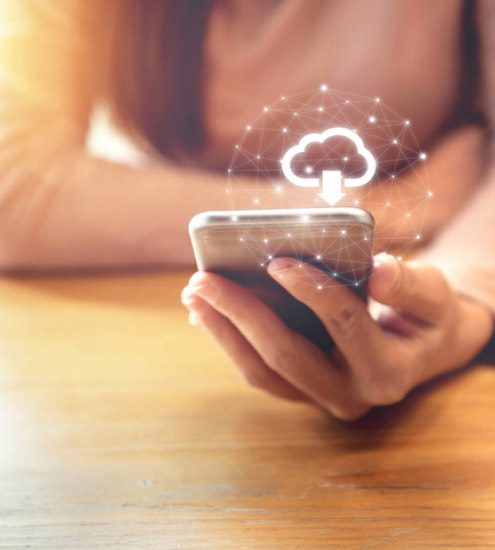 Loyalty
Repeat users are key to longevity.
Our strategies are built not just on creating hype around a launch but also on continual use beyond the initial download, improving your user lifecycle.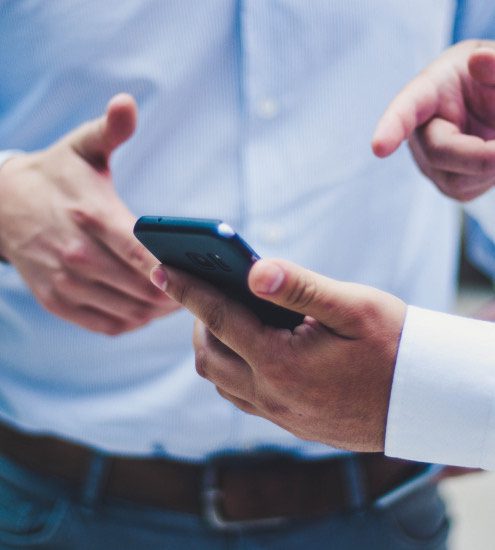 The Goal of Mobile App PR and Marketing

Mobile app marketing campaigns aim to gain customers while driving the cost of acquiring them down—focusing on what works and eliminating anything that isn't directly contributing to your goal. But to successfully do this, you must walk before you run.

Walk before you run

BlueLabel and its partners will help you map out a thoughtful app marketing strategy. This includes: testing early and often to identify top-performing marketing initiatives; prioritizing data and feedback over assumptions to maximize your marketing investment; and entering the market with momentum.

Test early and often

As an experienced app marketing agency, we have the expertise to implement whichever strategy ends up being the right one for your business—whether that's app store optimization, paid advertising or something else entirely. We will never try to sell you services you don't need.

Data & user feedback

Instead, we believe in leveraging the right external partners and aligning with our project teams to run an efficient, smooth, and effective campaign. In other words: we tailor our approach to your business needs, whatever they may be. We'll guide you where you need to go.

Market momentum

When it comes to marketing, finding a partner with well-rounded experience and a proven track record across various industries can be a huge help as no two apps are alike. Key services like digital strategy, design, mobile app strategy, content creation, social media management, and ad management should be a part of their portfolio.

Work with a trusted partner

BlueLabel will introduce to the right partners to execute on what your product needs, when it needs it. We've been working with these preferred partners for years and we know you will be in good hands with them.

Leverage expertise
Mobile App Marketing Services
Below, you'll find a list of services that provide you a sense for what is possible. BlueLabel will connect you to the right partners to execute on your product's campaign needs. We've been working with these preferred partners for years and we know you will be in good hands with them.
Defining the phases and initiatives that will ensure the maximum opportunities for success. From building awareness to launching with momentum, we make sure your app hits the ground running.
User acquisition strategy
Defining target users and what methods we'll use to connect with them directly to drive conversion.
Producing a variety of content to split-test on different platforms. We'll examine what works and what doesn't, and leverage resources towards successful content.
Leveraging key social media channels to connect with your target users directly. Whether that's LinkedIn, Facebook, TikTok, Instagram, or Twitter, we'll make sure you're on the right platform speaking to the right audience.
Targeted digital advertising
Utilizing advertising platforms from relevant social channels to connect with your target audience in a way that's quantified and cost-effective.
Influencer collaborations
Partnering with influencers relevant to your target audience to expand your app's reach, enhance its legitimacy, tap into an influencer's following, and gain user-generated content that can be repurposed for other marketing initiatives.
Transforming your biggest fans into brand ambassadors that can expand your user base within their own existing networks and beyond through a tiered reward structure.
Optimizing your app's "findability" in the App Store and/or Google Play through its name, keywords, icon and screenshots.
Search engine optimization
Optimizing your website to increase traffic via search engines. We'll perform keyword research; analyze competitors; and conduct backlink building campaigns to ensure your target audience can find your product.
Website design & development
Anchoring your brand online to establish a digital presence, legitimacy, and to demonstrate the features and value proposition of your app. A great app deserves a great website.
Building a list of target users prior to launch to enter the market with momentum, then retargeting to maximize conversions and ensure ongoing use of your app.
Marketing and public relations
Securing placement on notable press outlets via a customized public relations plan. This will enhance your brand legitimacy and help reach a wider audience.
App Marketing Scope
Marketing an app doesn't end at launch—it's an ongoing process. In order for an app to be successful, we recommend breaking down the app marketing strategy into three phases:
Phase I
Strategy & Creative Sprint
Two months (minimum) of app marketing strategy and initial content production.
This is the "walk before you run" phase of marketing mobile apps. Our partners will build out your go-to-market and user-acquisition strategies, providing a roadmap for the rest of the marketing campaign to follow. It's in this phase when the foundation of content and advertising material for your app is created.
See Details
This phase includes:
Designing and developing your website or landing page to generate interest and collect user emails and phone numbers
Creating content for use on social media and paid advertising
Producing an explainer video (which lives on your site) that highlights the key features/value of your product
X
Phase II
Soft Launch
Three months (minimum) of agile A/B testing.
This is where our partners ramp things up and start collecting valuable information about your audience and what appeals to them. Our partners perform rigorous split testing of the content created during Phase I to determine top performing variables, and to prepare for a hard launch.
See Details
This phase includes:
Ad management: split-testing to determine the "hero" ads across target user segments
Social & community management: ongoing management and execution of your organic social media strategy
Monthly content creation: ongoing content production to utilize across paid and organic channels
Email marketing funnel: developing the templates, copy and creative that'll be used in email campaigns
Ambassador program: developing the program framework, onboarding materials and logistics for ambassadors
Influencer management: compiling an initial list of nano, micro and macro influencers, as well as campaign opportunities and inspiration
X
Phase III
Hard Launch
Twelve months (minimum) of optimized promotion of your app at scale.
Your app is fully live during this phase. This is where it's important to fully optimize the promotion of your app at-scale. We'll increase the budget behind top performing content from Phase II, as well as activate any initiatives prepped during that phase.
See Details
This phase includes:
Ad management: increasing the budget and further refining optimized ads, month-over-month, and scaling efficiently
Social & community management: ongoing management and execution of your organic social media strategy
Monthly content creation: build off top performing assets and create content to be utilized across paid and organic channels
Influencer management: tapping influencers identified in Phase II and managing multiple campaigns using them, from initial outreach to execution and reporting
Ambassador program growth: facilitating ongoing outreach and growth initiatives for prospective ambassadors
Ambassador program management: managing the day-to-day program requirements, from communication to quality assurance
X
Phase I

Strategy & Creative Sprint
Leveraging the Right Partners for Success
There's never been a better time to launch an app than now, but it's not without its risks and pitfalls: careful planning and execution is needed in order for your app to succeed. 
An experienced mobile app marketing agency eases the burden of both development and marketing and frees you up to focus on refining your product and earning more revenue.
At BlueLabel, our experience and proven track record ensure your app is in good hands. We work hard to understand your needs and goals and find the right partners for your marketing efforts. 
Our short list of preferred partners has been curated over the years to a small set of highly capable agencies. 
Ready to build something awesome together?
LET'S TALK!

😀
"Thanks to BlueLabel, we exceeded our goals for revenue by nearly 40% since launch."
Austin Fogt
Founder @ Cirque Coffee