App Launch: Never Stop Moving With Red Tile
Every once in a while the Blue Label Labs team gets its hands on a project that falls into the highly addictive gaming category. Red Tile is just that. Red Tile is a game that requires you to never stop moving the, you guessed it, red tile. The rules are simple — help the red tile escape the black tiles. The background, zen-like music is soothing, but alluring at the same time, seducing you with every passing tile.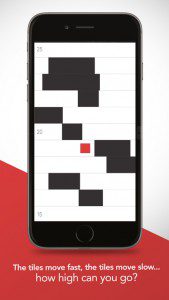 At first glance the game seems easy and not hard to complete at all, but after a few nudges you will find yourself in an endless tile conundrum.  Moving the red tile up the stream is quite difficult when you have to keep dodging the black tiles that never seem to stop coming.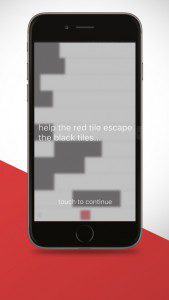 Red Tile is not only addictive, it's also social. You can challenge friends to a competition to see who can come up with the best score. Make sure you're signed into your iOS Game Center to see your leaderboards. If you're on iOS 10 and you're not logged in, go to Settings > Game Center and then log in to your account to start competing.
Find Red Tile on the Apple iTunes App Store and start playing today. We've given you a fair warning, it's highly addictive!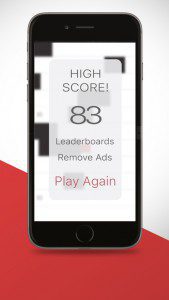 Get the latest from the Blue Label Labs' blog in your inbox