Experience you
can trust.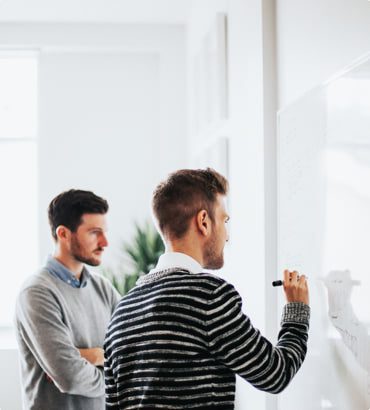 The right tools wielded by the right people make anything possible
Bobby Gill
Co-Founder & Chief Architect
Jordan Gurrieri
Co-Founder & CEO
Zack Drew
Partner & VP, Client Solutions
Parvathy Harilal
Business Operations
Stewart Skrondal
Sr. Director, Client Solutions
Bruce Morrison
Director, Technical Client Solutions
Danny Deserto
Partner & VP, Product
Rajendra Padhiyar
Lead Developer
Tanya Junell
Head of Innovation, Product
Dulio Denis
Director, Engineering
Darell Toney
Engineering Lead
Ashkan Eskandari
Director, Client Solutions
Roxanne Taghavian
Designer
Jim Manion
Project Manager
Henry Minden
Engineering Lead
Preston McGee
Product Manager
Kayla Brizo
Product Manager
Alexsander Barhon
Designer
Allan Buntoengsuk
Designer
Ariel Jedrzejczak
Designer
Michael Nelson
Project Manager
We can build your story
Through the years we have partnered with great companies all over the world.







175 Varick Street, 5th Floor,
New York, NY
10014
Say hi if you're in SoHo!