Expert React Native App Developers
We are an app development agency that builds stunning React Native apps for Fortune 500 companies and entrepreneurs across the world.
You are 100% protected by our non-disclosure agreement
Client Success Stories
Ranked #2 in the App Store
"BlueLabel's team design an exceptional app that has increased usage eightfold. In the first week of launch, the app ranked No. 2 for news apps in iTunes."

Ashlin Ocampo iHeartMedia
Generated over $250,000 in revenue
"Offering thorough education and engaged collaboration, BlueLabel worked as a committed partner, invested in project success. They're invested in their work with clients, beyond just a paycheck."

Michael Gayed HowUdish
Over 1 million downloads
"Reviews for the app were excellent, and BlueLabel was able to incorporate user suggestions to make it even better. The team greatly exceeded all expectations, and their fresh, independent thinking was a unique asset throughout the project."

Dr. Amos Grunebaum babyMed
4.8 Rating on Clutch
Top app developers in NYC
A React Native Agency That Stands Apart
We are a trusted and highly skilled team of React Native developers that have been building cross-platform apps using the React Native cross platform framework since its launch in 2015.
Since then, we've launched over 30 React Native apps and have accelerated our clients' ability to bring to market apps for both Android and iOS without comprising the performance and user experience of a native app.
Our early adoption of React Native combined with our award-winning expertise in building native apps allows us to do more with the framework than most other React development agencies.
Our expertise in building Swift and Java-powered native apps, when combined with our highly skilled team of React Native developers, allows us to push the bleeding edge of what is possible using React Native.
Our agency's experience with the React Native app development framework spans a number of verticals from on-demand marketplaces, to IoT and health & wellness.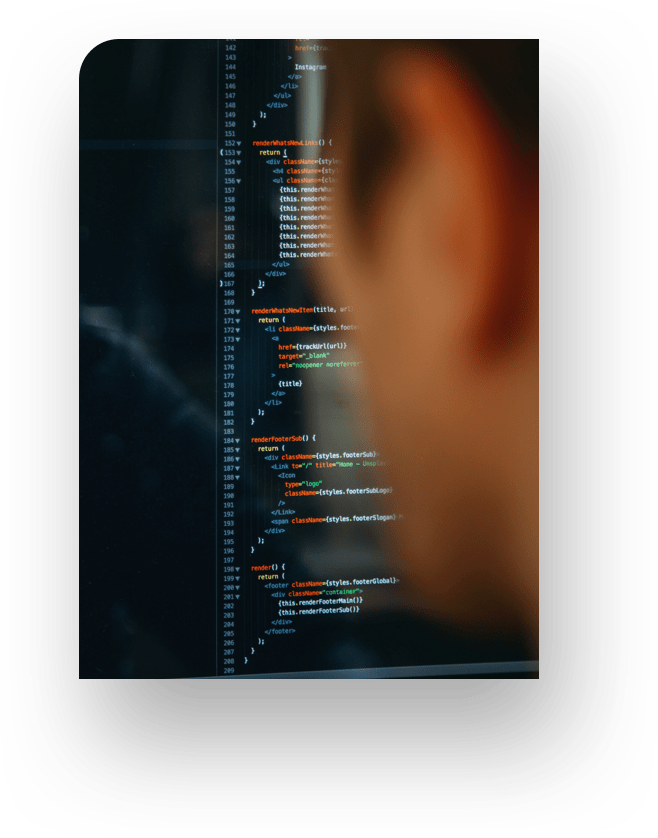 What is React Native?
React Native is an open-source app development framework created by Facebook.
It provides developers the ability to write a mobile app once and have it run across multiple platforms with little to no modification.
Since its introduction in 2015, React Native has soared in popularity amongst app developers as its similarities to the ReactJS web-based programming framework.
Combined with its cross-platform capability, these features have made it a viable alternative for businesses looking to launch an app across multiple platforms without having to build and maintain different codebases for each platform.
Far from being an experimental or niche technology, React Native has been used to build some of the most popular apps in the market today, such as Facebook, Instagram, UberEats and Discord.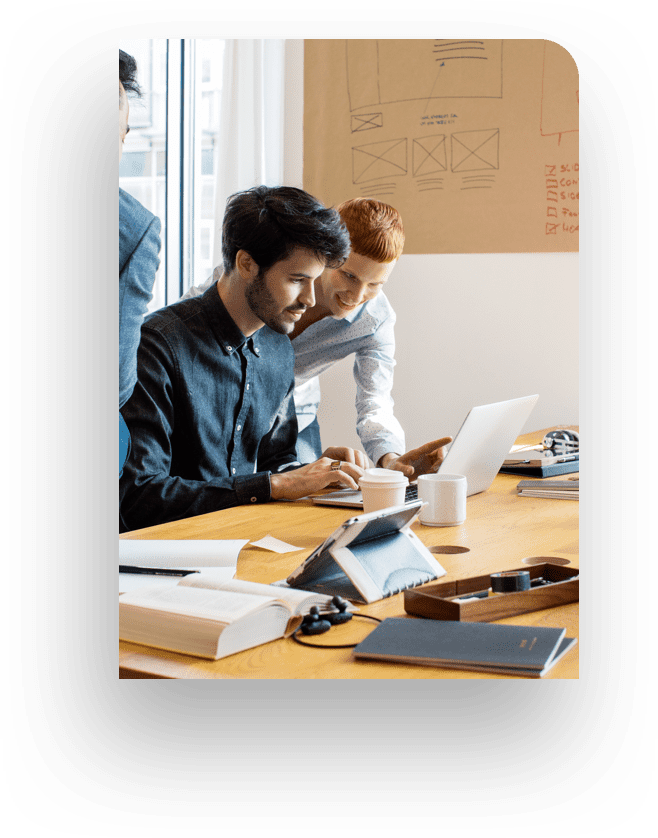 Our React Native development agency is trusted by companies across the world for their app development needs








Clients come to us with a vision. We help them build it.
Revolutionizing auto parts delivery through the Tonquin app
Tonquin is changing the way auto parts are delivered by providing on-demand pick-up and delivery for wholesale retailers and dealerships.
Using React Native, we built a suite of mobile apps for Tonquin drivers and customers that integrates with a host of 3rd party services such as Stripe, Twilio and Google Places.
We helped Qualtrics build and launch their Follow Up ticketing app
Qualtrics, the market leader in customer experience management, sought us out as their React development agency to build a React Native iOS and Android front end to their Follow Up product.
Follow Up allows customers to manage customer incidents end-to-end through the powerful mobile app we built.
Our awards and recognitions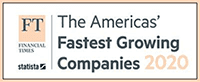 Ranked #184 of 1000
in the Financial Times list of fastest growing companies in the Americas.

2017 Inc. 5000 list
of the fastest-growing private companies in America

Top App Developers
Clutch Top App Developers New York 2017

Top Mobile App Dev.
Goodfirms' Top Mobile App Development Companies New York 2017

Top App Creators' Top 10
Mobile App Development Companies Rankings of 2016
FAQ
Why choose React Native?
React Native is a cross-platform framework that allows you to develop an app for both Android and iOS using largely a single code base without sacrificing the benefits of a native app.
Are React Native apps the same as Hybrid apps?
No. While "hybrid apps" built using frameworks like PhoneGap and Titanium allowed businesses to create a cross-platform app with a single code base, they did so at a massive expense to capability, speed, and user experience.
Is React Native the same as ReactJS?
React Native grew out of the work done on the web-based ReactJS library and shares the same conceptual underpinnings as ReactJS. While the structure of a React Native app is different than a ReactJS web app, the programming model is largely the same. This allows for web developers versed in ReactJS to maintain and quickly come up to speed on React Native.
What are some drawbacks to React Native development?
The React Native open-source ecosystem, while rich, is not nearly as deep as that of Swift or Java based native apps. For apps that require very custom UI interactions or integrations into esoteric 3rd party systems, React Native may not be the best option as native language integrations might be easier to implement and perform slightly better.
Is partnering with a React Native development agency the right choice for your business?
The choice to use React Native largely depends on the goals of your product and the capabilities you wish to build. The decision of which platform to build your app on is hugely important and requires serious thought in terms of your long term vision. At BlueLabel, we are recognized experts in both traditional and React Native app development and we can help you decide which path forward is best for your product.
Looking for more information about our React Native agency or more about the app framework itself? Check out our whitepaper "A Business Innovator's Guide To React Native App Development".
Let's talk!
We'd love to hear what you are working on. Drop us a note here and we'll get back to you within 24 hours.