The Client

MagicTix
Services
UX Design, UI Design, Branding, iOS App Development, Android App Development, Clover POS App Development, and Web-Based Admin Portal Development
Evolving a Marketplace
MagicTix is a network of customized apps that work in tandem with RFID technology-enabled wristbands and the Clover Point-of-Sale (POS) system that eliminates time-consuming ticketing through the implementation of virtual currency and for the first time gives carnival operators real time business insights into the performance of their rides, games and concessions.

The MagicTix System is centered around RFID technology-enabled bracelets to load a virtual currency, ride safety inspections and auditing compliance.

We partnered with Clover POS to enable the purchase and "loading" of balances onto the RFID bracelets.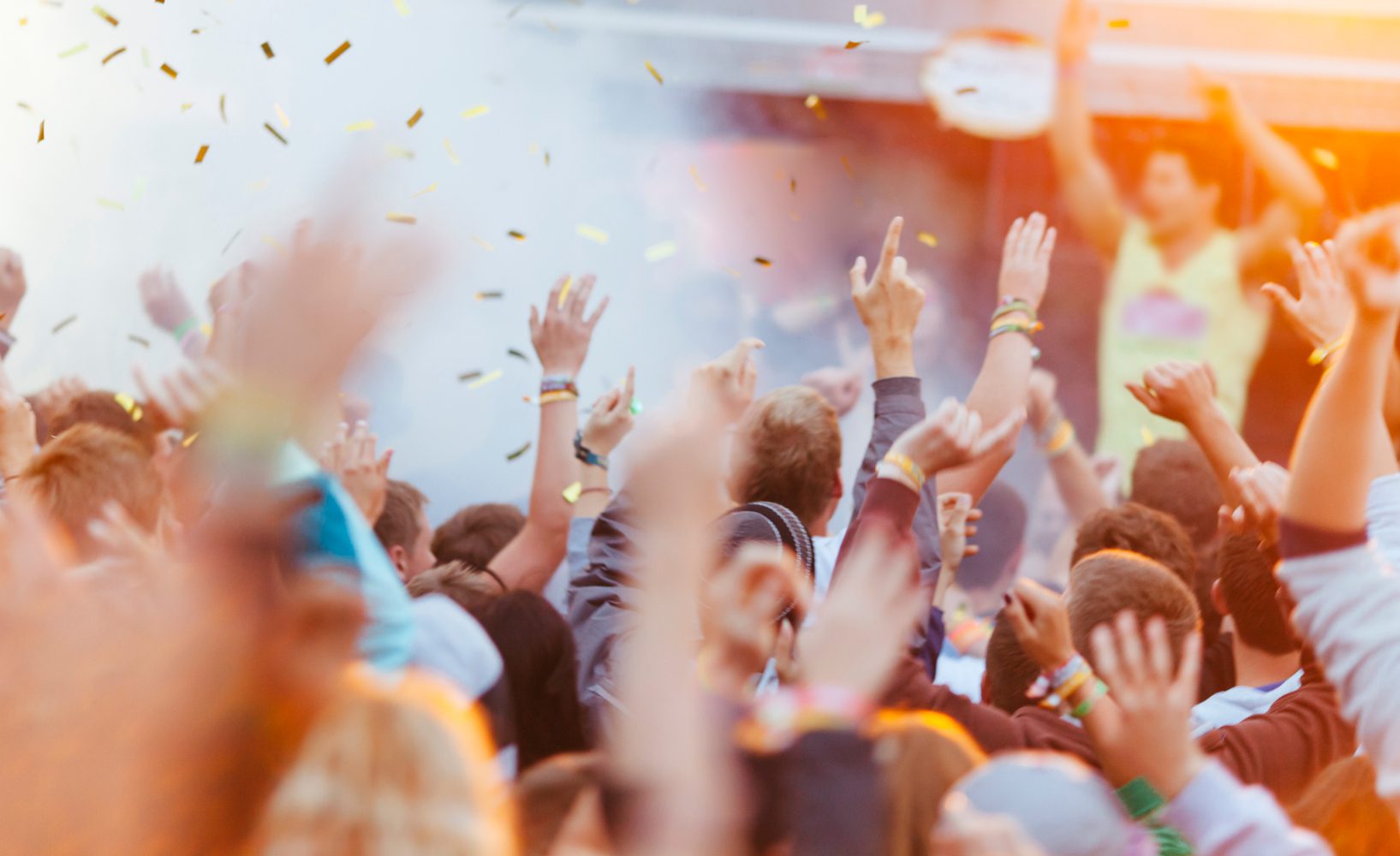 The Problem
Admission to carnivals was done through paper ticketing, usually purchased with cash from a cash register and manually redeemed by ride agents as guests boarded a ride.
Furthermore, payment for concessions and games relied solely on cash transactions with little centralized accounting leading to not only a poor customer experience, but a business problem for carnival operators who were left exposed to potential fraud through theft and under reporting of revenue.
Problems arising from old systems:
— Theft & Fraud
— Bad Guest Experience
— Inadequate Auditing
The Solution
An end-to-end single source solution
The ability to load a virtual currency on a RFID technology-enabled bracelet that can be used to purchase food and concessions at the fair. In addition, MagicTix leverages the same RFID technology to revolutionize the safety inspection process at carnivals as electronic auditing and inspection via RFID wristbands provides a greater degree of transparency, eliminates errors, and increases compliance for all ride operators at the carnival.
Finally all of the systems converge in a powerful web-based dashboard that gives carnival operators real time visualization and insight into all revenue generating aspects of their fairs.
Typography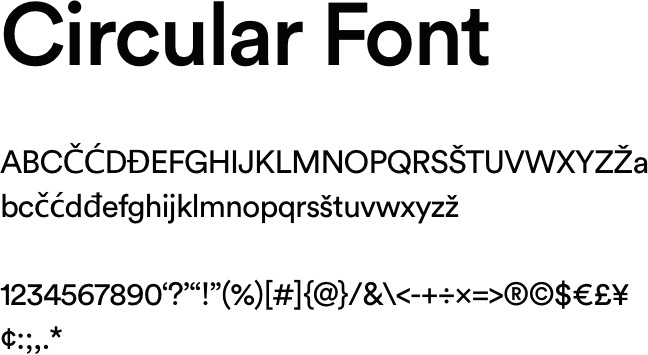 A seamless guest experience
Designing a simple and flat UI/UX for guests and ride agents.
Auto Reload Balance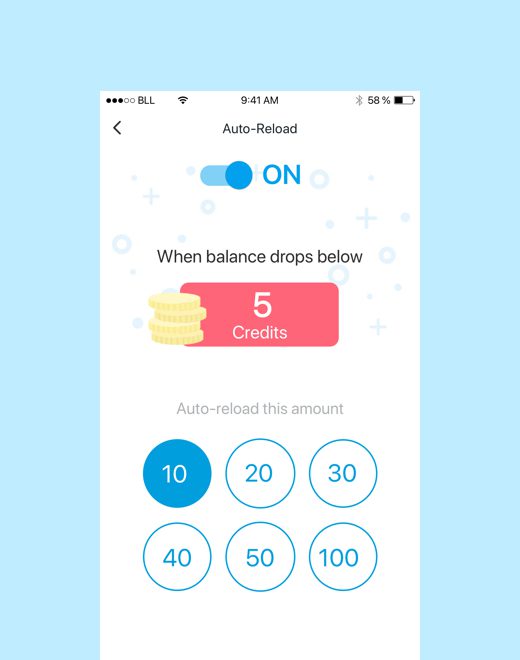 Wristband Functions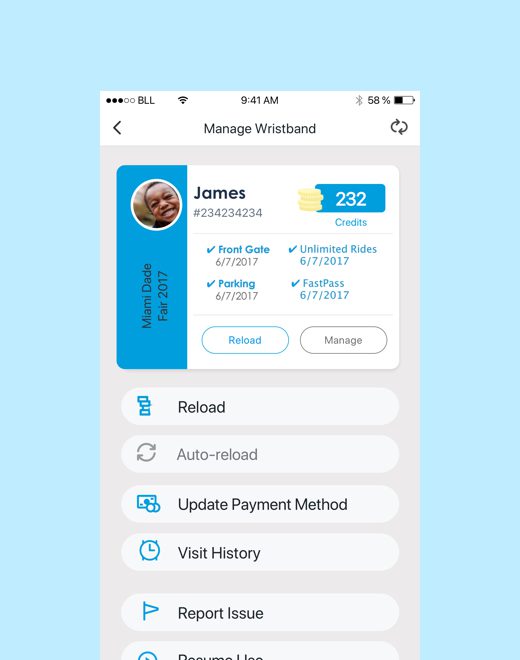 Tickets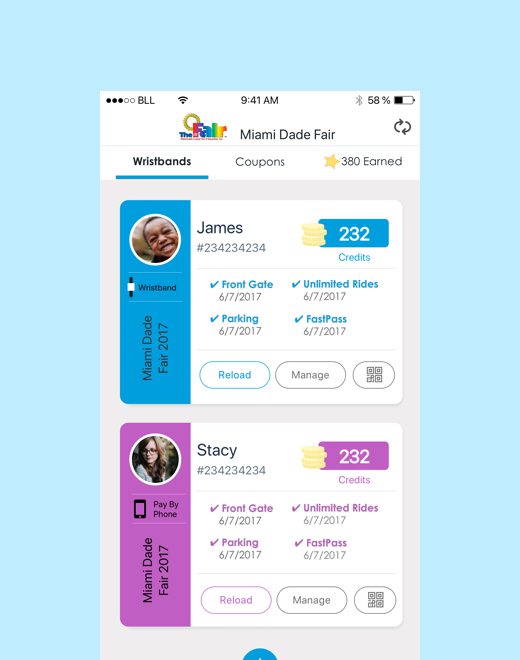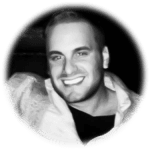 We tried to deliver a demographic orientated design language fit of all age groups.

Danny Deserto

Creative Director
@ BlueLabel
Creating a specialized payment flow for clients and users
Payment Methods
Add and select payment methods–including credit cards, Apple Pay and Google Pay.
Manage Wristband
Carnival/fair-goers are able to use the iOS and Android mobile apps to manage payment methods and reload funds onto their RFID wristbands.
Reloading Wristband
Carnival/fair-goers are able to check the balance on their RFID wristbands and add funds with ease.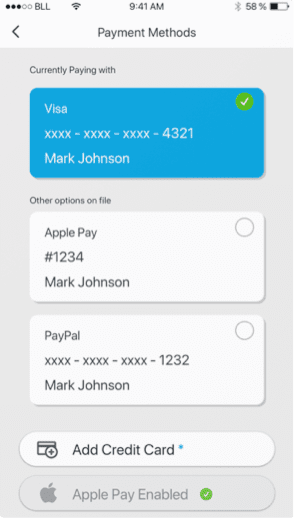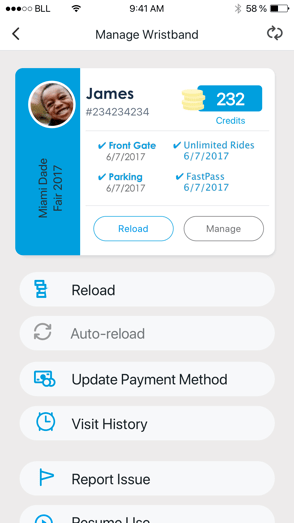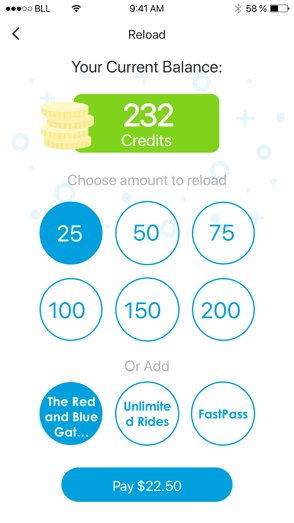 Integrating a robust point-of-sale marketplace
After researching many tablet based POS systems, the BlueLabel team helped the MagicTix team to choose the Clover POS system to serve as the cash register component of the MagicTix virtual currency solution.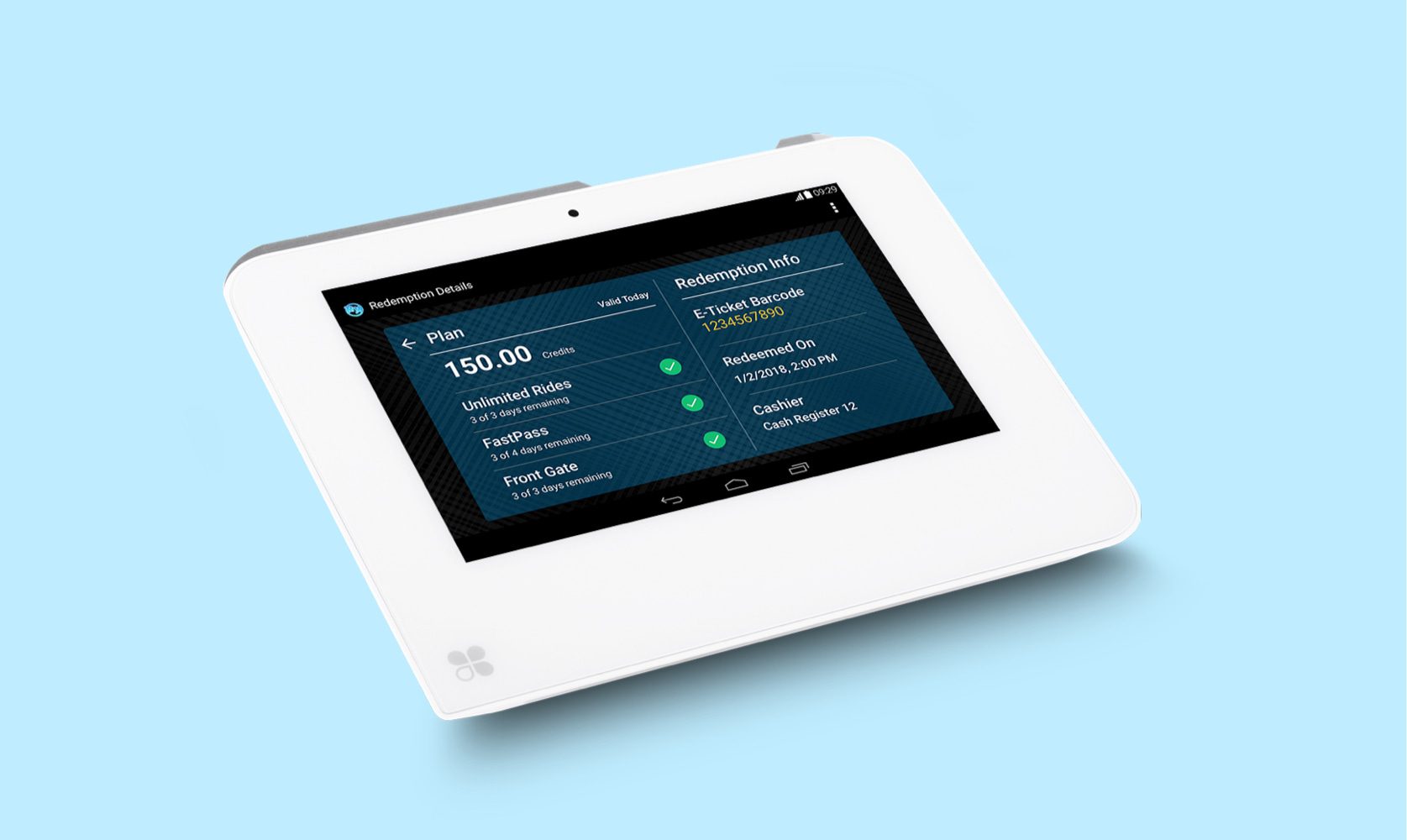 1
Choosing The Right Partner
One of the primary challenges that the BlueLabel and MagicTix teams faced was choosing the right Point-of-Sale (POS) solution that could enable the purchase and "loading" of virtual currency balances onto the MagicTix RFID technology-enabled bracelets.
2
Marketplace Integration
Leveraging Clover's robust Android-based app marketplace environment, the BlueLabel team built a POS app for the Clover device that integrated directly into the main Register app of the Clover device to create a seamless experience for carnival cashiers to sell and load MagicTix wristbands with virtual currency.
3
RFID Reader Integration
In delivering the Clover POS experience for MagicTix, the BlueLabel team had to overcome the technically difficult challenge of integrating a third party RFID technology-based reader into the Clover's sandboxed Android execution environment.
Features
MagicTix Project Highlights
Our comprehensive RFID technology-backed system facilitates the guest experience from event parking and entrance to purchasing food, playing games and choosing rides.

Software That Scales
Leveraging cloud technology provided by Amazon Web Services, the BlueLabel team created a virtual currency app that could scale up to handle thousands of concurrent users on the Guest mobile apps and Clover POS app and scan volumes that reach into the millions on a daily basis.

A Real-Time Ecosystem
The MagicTix web portal was a central point of management and reporting that used real-time event data to provide carnival operators a never before seen look into the health of their operation.

A New Safety Standard
MagicTix leverages the same RFID technology to revolutionize the safety inspection process at carnivals as electronic auditing and inspection via RFID wristbands, providing a greater degree of transparency and reliability.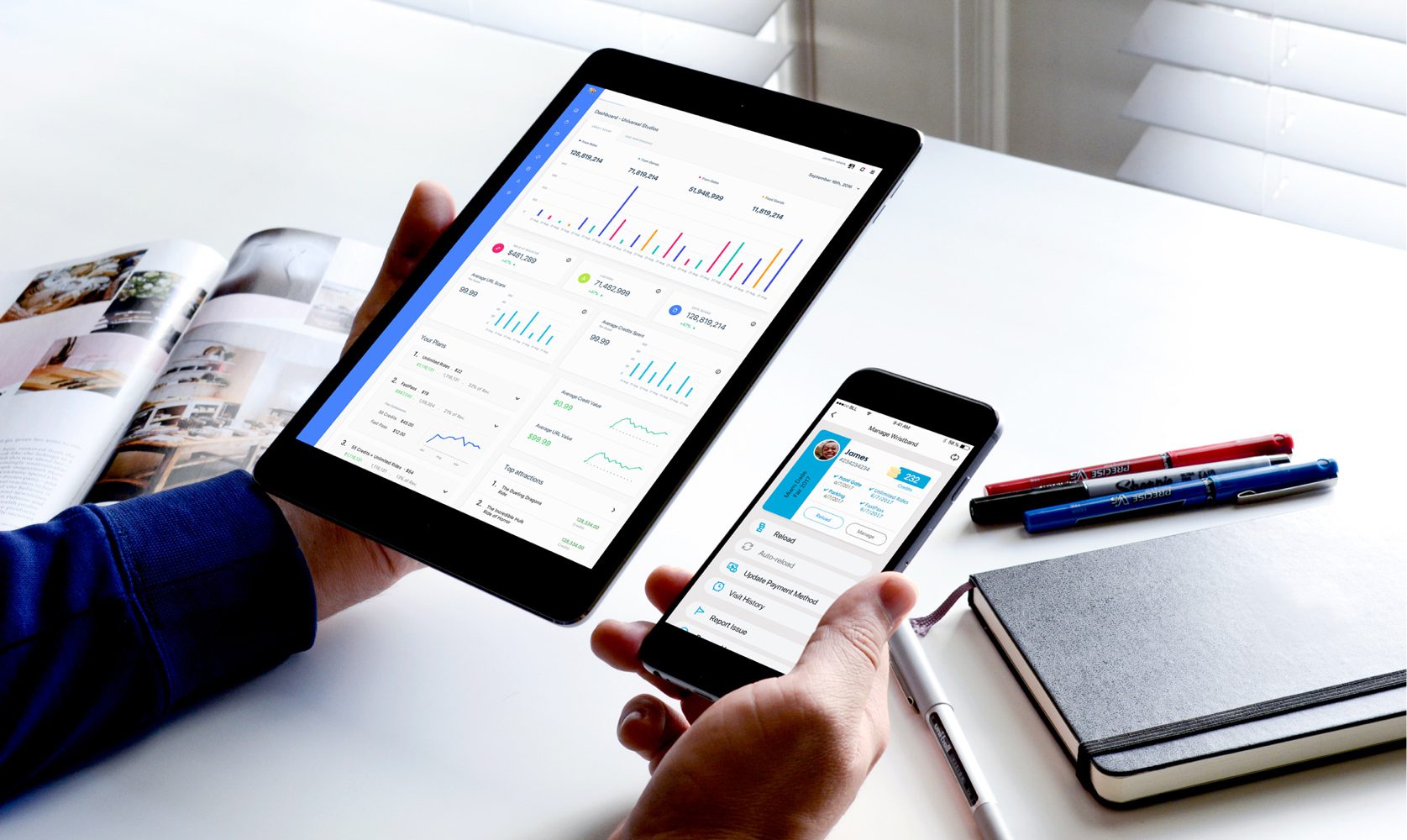 The Results
After only 6 months, MagicTix demonstrated its revolutionary potential as virtual currency that handled all ticketing, gaming, and concessions the Miami Fair earning accolades from guests and carnival operators alike.
With over 150 rides and four million visitors successfully scanned, the success of MagicTix at the Miami Fair demonstrated that the MagicTix team was poised for incredible business growth with this RFID technology-backed product.
50k +
App Store Downloads
Similar Case Studies

El Dorado Airport App

Muncheez

Hello Sitter
We can build your story
Through the years we have partnered with great companies and entrepreneurs all over the world.