Expert Clover Point-of-Sale App Development
We are First Data's trusted partner for designing and developing apps that integrate with the entire Clover Point-of-Sale ecosystem.
You are 100% protected by our non-disclosure agreement
Client Success Stories
Bringing an offline business online
"Digital transformation is the name of the game, and Blue Label Labs has helped us to bring our offline business online with strategy, design and POS app development."
Josh Allan Brinks
Improved business operations and bottom line
"We've been working with the Blue Label Labs team since 2015 and they continue to be a partner in not only improving our digital products, but in improving our business operations and bottom line."

Zach Enright Magic Money
Ranked #2 in the App Store
"Blue Label's team design an exceptional app that has increased usage eightfold. In the first week of launch, the app ranked No. 2 for news apps in iTunes."

Ashlin Ocampo iHeartMedia
4.8 Rating on Clutch
Top app developers in NYC
We Have Over 6 Years of Clover Development Experience
We are an award-winning product development agency, recognized as one of the leading app development firms in the world and a trusted partner for FirstData in implementing solutions on top of the Clover Point-of-Sale system.
On the Clover device, we've developed and launched a number of apps that run atop of the Clover Station, Mini and Flex devices.
We built the Ringleader Clover Station and Flex app for Cirque Coffee, a complete order management and fulfillment app tied into a customer-facing mobile ordering solution.
We also brought to life a self-service kiosk for MagicMoney, that allows guests at fairs, concerts and sporting events to purchase admission tickets.
There is no other firm like Blue Label with our depth of knowledge and experience to develop Clover apps.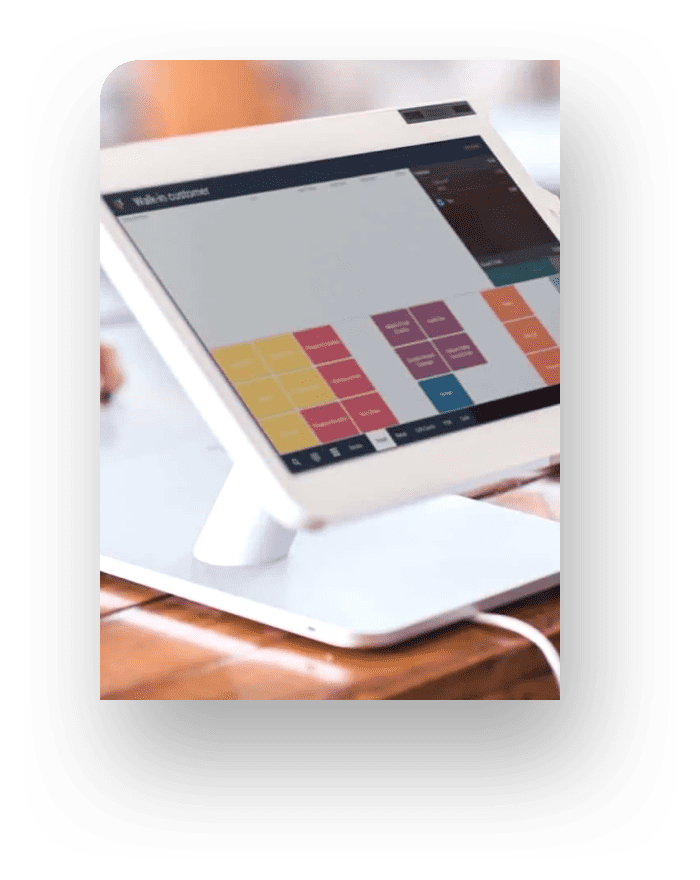 Why You Can Trust Our Clover Development Experience
Our Clover app development team has experience building on top of all facets of the Clover POS ecosystem.
Some examples? We built:
Android-based apps for the Clover Marketplace;

E-commerce payment solutions with the Clover and CardConnect Payment Gateways;

Consumer-facing web and mobile apps built on top of the Clover Ordering API
We have deep expertise in unlocking all aspects of the Clover POS ecosystem, and we also pioneered the integration of a number of legacy POS hardware components into the Clover ecosystem.
Our experience with custom hardware integration into Clover Point-of-Sale apps includes the development of traditional bill acceptors, RFID and UPC scanners, card dispensers, and wristband and label printers.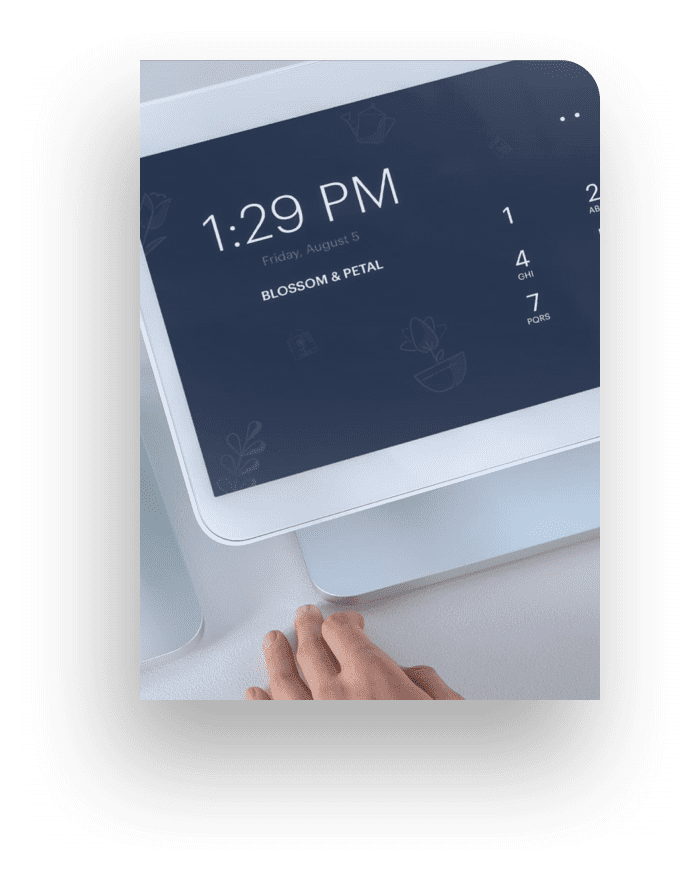 We Are First Data's Trusted Partner for Clover Development
Over the past 6 years, we worked closely alongside the Clover Point-of-Sale engineering and sales teams to help bring to market a range of customer-facing, and back-office functionality built atop of Clover.
We are recognized by First Data as a preferred development partner and our relationship with FirstData allows our engineering team to directly tap Clover's engineering team to help overcome integration challenges, as well as expedite app development approvals and account setups.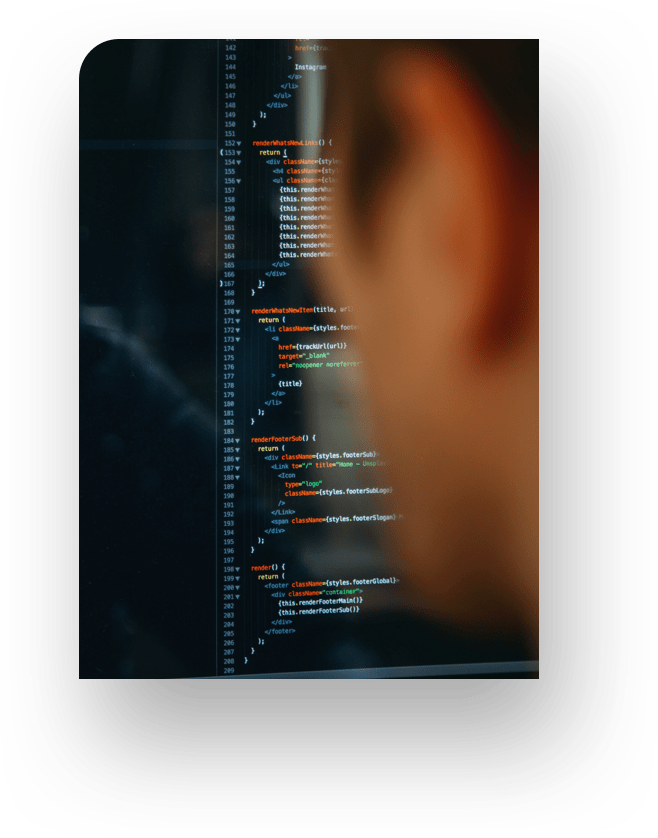 Our team is trusted by companies across the world for their Clover development needs.








Clients come to us with a vision. We help them build it.
We helped MagicMoney process over $100 million in transactions on Clover
Our Clover app development  team worked with MagicMoney to launch a suite of Clover powered mobile apps, kiosks and web sites that has allowed MagicMoney to revolutionize the event industry through its RFID-based ticketing and ordering system.
MagicMoney is the ticketing technology behind many of the largest events held in the country today such as the Iowa State Fair, California State Fair, and Woodstock.
We worked with Cirque Coffee to launch a contactless mobile ordering system built on Clover
When the Tulsa-based Cirque Coffee chain looked to launch its chain of cashless, drive-thru cafes, they trusted Blue Label Labs and our Clover app development team to engineer  the technology that enables customers to order and pay for their drinks through their phones, as well as the cafe systems, built on Clover, used by their staff to fulfill those orders.
From customer facing iOS and Android mobile apps, to a Clover Station barista app and Android powered kitchen display system, Cirque Coffee runs on technology conceptualized and developed  by Blue Label Labs.
We Developed the Simple KDS Android App
Simple KDS for Clover is a free kitchen display system designed to easily integrate with Clover POS systems and turn any Android tablet into a powerful, one-touch KDS station.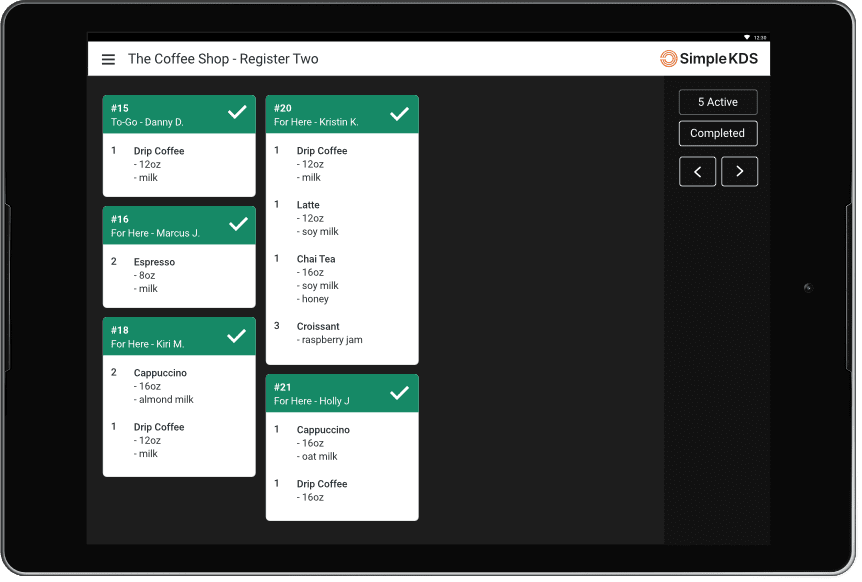 We Help Retailers Get Same Day Access to Deposited Cash
Brink's came to Blue Label Labs to lead the strategy, design and development of a set of POS (point-of-sale) system apps. These POS apps allow retailers to get same day access to the cash deposit that will be picked up by Brink's armored car drivers at a later date.
This access to cash allows retailers the liquidity and working capital to use immediately.
We started the effort by building apps for the Clover and Square app marketplaces, and we've continued on to support integrations/apps with dozens of other POS systems.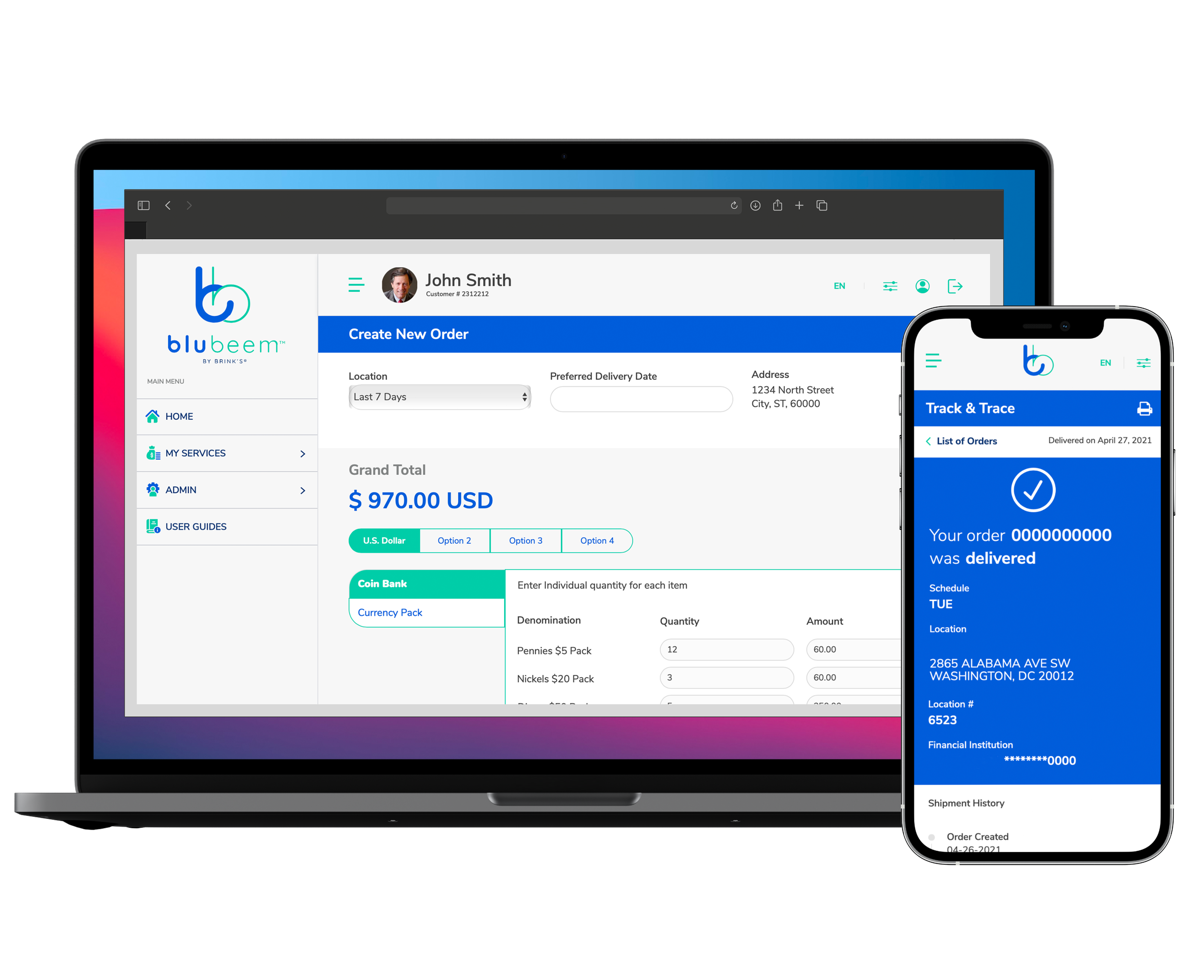 Our awards and recognitions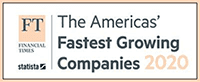 Ranked #184 of 1000
in the Financial Times list of fastest growing companies in the Americas.

2017 Inc. 5000 list
of the fastest-growing private companies in America

Top App Developers
Clutch Top App Developers New York 2017

Top Mobile App Dev.
Goodfirms' Top Mobile App Development Companies New York 2017

Top App Creators' Top 10
Mobile App Development Companies Rankings of 2016
FAQ
What is Clover?
Developed in Sunnyvale, California in 2012, Clover is a cloud-based POS (Point-of-Sales) platform that includes hardware devices built atop of Android.
The Clover platform allows the mixing of hardware and software to meet the payment needs of any company or business and hosts features that let the user keep track of revenue, view aggregated sales, and track individual employee sales among others.
Does Clover Have an API?
Yes, the Clover platform has a wide variety of APIs that allow 3rd parties to integrate with inventory and order management capabilities along with integration of payments through Clover's own payment gateway.
In addition, Clover offers a robust set of Android based APIs and integration points to allow developers to create their own Clover apps that run on top of any Clover hardware device.
How is Building a Clover App Different from Android App Development?
It's not! Every Clover app is, at its heart, an Android app. Every Clover hardware device runs a modified version of Android. Thus, to build an app to run atop a Clover device requires a developer to build a specialized flavor of Android app.
Clover offers a specialized software toolkit customized to its version of Android to allow developers to quickly and easily integrate with the payments, ordering and inventory management capabilities of the Clover platform.
What is the Clover Marketplace?
The Clover marketplace is an app store that allows Clover merchants to download and install a wide range of Clover approved apps onto their Clover devices.
Building and deploying apps to the Clover marketplace is very similar to the experience creating apps for the Google Play and Apple iTunes app stores.
What Types of Hardware Can Be Connected to a App Running on a Clover Device?
Clover devices are locked down to only allow apps to communicate with authorized devices that Clover has whitelisted.
To date, we've worked with the Clover development team to build integrations and obtain whitelisting for MEI bill acceptors, ACS ACR122 RFID scanners, Stima OEM wristband printers, Zebra ZD-series barcode printers and TRENDnet USB-to-Serial adapters.
What Payment Processors Can Be Used with Apps Built on Clover?
For apps that run directly on Clover hardware, payment processing is taken care of by the Clover hardware itself and apps seamlessly integrate with this through the Clover Android SDK.
For apps that submit Orders through the Clover API, they can leverage Clover's e-commerce payment gateway which is natively integrated into the Clover APIs. For those looking to enable Apple Pay and Google Pay support, they can leverage FirstData's CardConnect payment gateway alongside the Clover API.
However, you are not restricted to CardConnect as any 3rd party payment provider such as Stripe can also be used alongside the Clover APIs.
Let's talk!
We'd love to hear what you are working on. Drop us a note here and we'll get back to you within 24 hours.