Build Custom Clover POS Apps

That Grow Your Business & Please Customers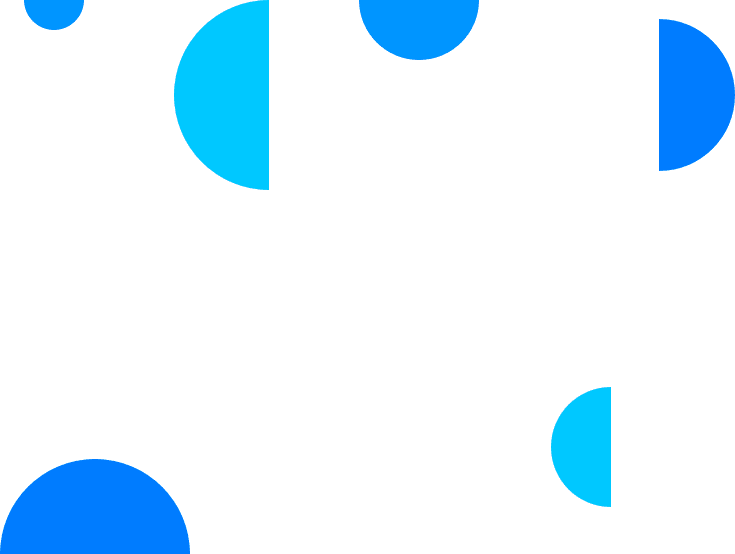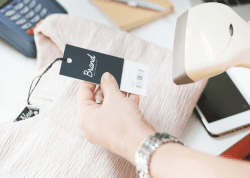 Upgrade Your POS System With Top Clover App Development
The way customers pay for goods and services is changing. More people than ever are taking advantage of the benefits cash alternatives such as Apple Pay and Google Pay offer. Thus, they'll be more likely to prefer shopping at businesses that accept such POS solutions.
This is a key reason many companies have upgraded to the Clover point of sale system. This innovative POS software accepts all types of payments, allowing retailers to appeal to as many customers as possible.
The Value of the Clover Point of Sale System
Accepting new forms of payment isn't the only feature that makes this e-POS system so useful. By storing data in the cloud, Clover POS allows business owners to access their information on-the-go via a computer or mobile device. This makes it easier for a retailer to identify customer trends.
Additionally, the Clover POS system can integrate with common accessories and POS hardware such as barcode scanners and scales. It even allows customers to easily leave tips.
One of the most appealing factors of the Clover payment system is that it is ideal for businesses of any size. Smaller merchants can use Clover Go compatible devices to process transactions no matter where they are. A mobile POS is very important for business owners who often sell goods at farmers markets, pop-up shops, and other temporary venues.
Our team at Blue Label Labs makes this retail software even more useful by developing custom applications for the Clover point of sale system. We can build a Clover POS app that meets your specific needs, whether that's for retail, restaurants, or something else. Keep reading to learn more about what we can do for you.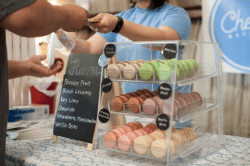 How Custom Clover POS Apps Help Business Owners
The Clover payment system is packed with features today's retailers need. It's also much more customizable than your standard retail or restaurant POS systems. Clover apps for retail and beyond ensure the system offers all the functionality an individual merchant could need.
There are many reasons to partner with our developers if you use a Clover POS solution. A custom app can make online ordering a breeze for customers. It can reflect your brand throughout the transaction process. Apps can provide useful data to help you learn more about your own business. With custom Clover POS apps, you can offer (and accept!) branded gift cards, gather feedback from shoppers, schedule reservations, and much more.
Those examples demonstrate just some of the ways it's possible to upgrade your POS hardware. The following case study shows how a custom retail software app can also solve specific problems in your industry.
Retail Software App Case Study: Magic Money
Magic Money is a network of apps our team built for use with the Clover point of sale system. It's designed to meet the unique needs of carnival operators.
Carnival guests traditionally purchased physical tickets that could be redeemed for access to various rides and attractions. Magic Money replaces this system with virtual currency loaded onto RFID-enabled bracelets. This ensures the process of admitting guests to attractions is much smoother.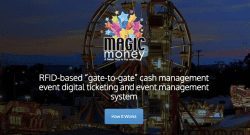 Magic Money also allows guests to purchase concessions and other items. In the past, such carnival transactions typically required customers to pay in cash. As a result, carnival operators were vulnerable to problems such as fraud, theft, and failure to report full revenue, just to name a few. That's not an issue when guests can make Clover payments with virtual currency.
Magic Money also boosts the overall safety of carnivals. RFID wristbands improve electronic auditing and safety inspections by boosting overall operational transparency and ensuring ride operator compliance. For a carnival operator, the efficiency and safety of a mobile POS solution like Clover can offer dramatic advantages.
No, you may not be a carnival operator. However, you can enjoy similar benefits when it comes to improved performance and usability. When you create your own Clover POS app,  you can essentially modify your point of sale system according to your needs.
For instance, maybe you want restaurant POS systems that help you determine which promotional deals are most effective at boosting earnings. Or, maybe you need Shopify POS systems that track inventory automatically. These are the kinds of industry-specific solutions a Clover POS app can offer.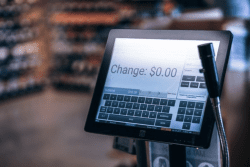 Why Blue Label Labs is the Right Team for Your Clover App Idea
The developers at Blue Label Labs clearly already have experience building Clover apps for retail and more that deliver major benefits. That's a good reason to work with us on your project; but, it's not the only one.
We prioritize understanding your goals to create a Clover POS app that matches your vision perfectly. Every step of the way, we also consider how to make the app as functional and intuitive as possible for users.
Although we're more than capable of working independently, we also provide our clients with numerous opportunities to evaluate our progress and offer any feedback necessary.  This philosophy has consistently earned Blue Label Labs a reputation for being one of the top retail software and app design agencies in our industry.
Do you have an idea for upgrading your Clover retail software with a custom app? We'd love to hear about it. Contact us today to get started.