Differences Between Native, Hybrid and HTML5 Apps
By Sunny Yan on June 22, 2017 / 3 Comments
With Blue Label Labs' extensive experience developing apps, we can assist with determining which app works best for you and your needs. We have developed over 130 apps in over 6 years of operation and have experience dealing with the different app types. We understand the capabilities of each app and can help with development.
One of the most frequently asked questions we get at Blue Label Labs is the difference between Native, Hybrid and HTML5 apps. Choosing which type of app to use is an important aspect of the app development process.
Native App:
A Native App is written for a specific platform like iOS or Android. Simply put the app is written in the coding language used for development on that platform (Objective-C for iOS;  Java for Android).
Strengths:
Best Graphics and User Interface of any type of app
The usability is better and allows for full device hardware access
Weaknesses:
The code is less portable across operating systems
Usually the most expensive development option
Blue Label Recommendation:
If you plan to start a true, revenue generating app-based business, this is the only viable option.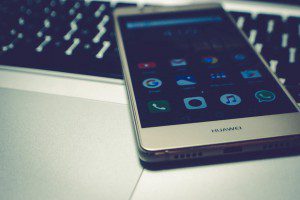 Hybrid App:
A Hybrid App is a form of web app that is deployed to a native platform like an iPhone or Android phone inside a native shell. This shell is usually little more than a web browser view (to display the HTML5 content) and a few other features that aren't available inside a typical mobile web browser- eg., push notifications and in-app purchases.
Strengths:
Shells improve code portability
Allows developers to push app out to multiple platforms quickly
Weaknesses:
Usability is diminished and graphics are subpar
Blue Label Recommendation:
This option is only viable for simple, lo-fi apps that are heavy on text and images, but don't need much functionality or user interface.
HTML5 App:
A HTML5 App is essentially a website with Javascript code written to allow the app to perform dynamically. It works interactively to feel like an app, but is actually running in a web browser. The code of an HTML5 app is similar to that of a website, so it is confined to what is possible within a mobile web browser.
Strengths:
Supports multiple platforms with the same/app codebase
Removes the need for the app approval process
Weaknesses:
App will not be discoverable in app stores
Will never feel like a true app, will feel like a web browser
Limited access to software functionalities of the phone
Blue Label Recommendation:
It is our recommendation that this option is only viable for view-only content where users are not expected to interact in any meaningful way within the app.
Get the latest from the Blue Label Labs' blog in your inbox.
More in
Development