Award Winning Android App Developers
We are a leading Android app development agency that has achieved global recognition for our services.
You are 100% protected by our non-disclosure agreement
Client Success Stories
Ranked #2 in the App Store
"Blue Label's team designed an exceptional app that has increased usage eightfold. In the first week of launch, the app ranked No. 2 for news apps in iTunes."

Ashlin Ocampo iHeartMedia
From idea to MVP: adopted nationwide by major grocer in 6 months
"They are detail-oriented, quick to adapt to changing priorities, and an overall pleasure to work with."

Dave Dempsey, CEO Hyer
On-demand auto parts marketplace used by NAPA and Advanced Auto Parts
"In addition to delivering a top-notch product, Blue Label Labs provided invaluable business development support–a welcomed surprise from a vendor in their industry."

Jeff Lyman Tonquin
4.8 Rating on Clutch
Top app developers in NYC
Over a Decade of Android Mobile App Development You Can Trust
The Blue Label Labs team is a globally recognized Android development company, having built over 200 Android apps since 2010.
We understand that unlocking the power of Android to create compelling, revenue-generating products requires more than just having a practical grasp of Android mobile app development.
We are product strategists that work with our clients to build sustainable, long-term businesses that, when combined with our best-in-class Android app developers and engineering expertise, allows our clients to leverage the power of Android to its fullest.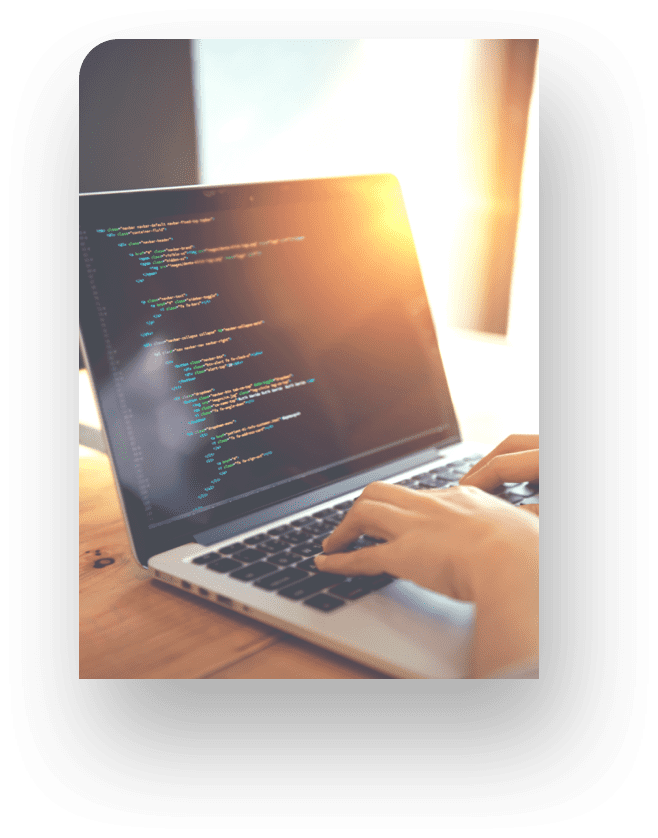 An Expert Android App Development Company
What sets us apart as an Android development agency from other development firms is experience.
Over the last 10 years, we have taken the Android platform right to its limits.
Our expert Android app designers have not only used the Android operating system to build mobile and tablet apps, but also have built completely customized Android experiences that run on TVs, wearable tech, and IoT devices.
Additionally, we have built Android products that integrate with a wide variety of external hardware accessories, such as bill acceptors, card dispensers, NFC scanners, and POS systems such as Clover.
Our extensive breadth and depth of Android mobile app development experience allows us to tap into the internals of the Android operating system.
As such, we create stunning experiences that almost no other Android development company can match.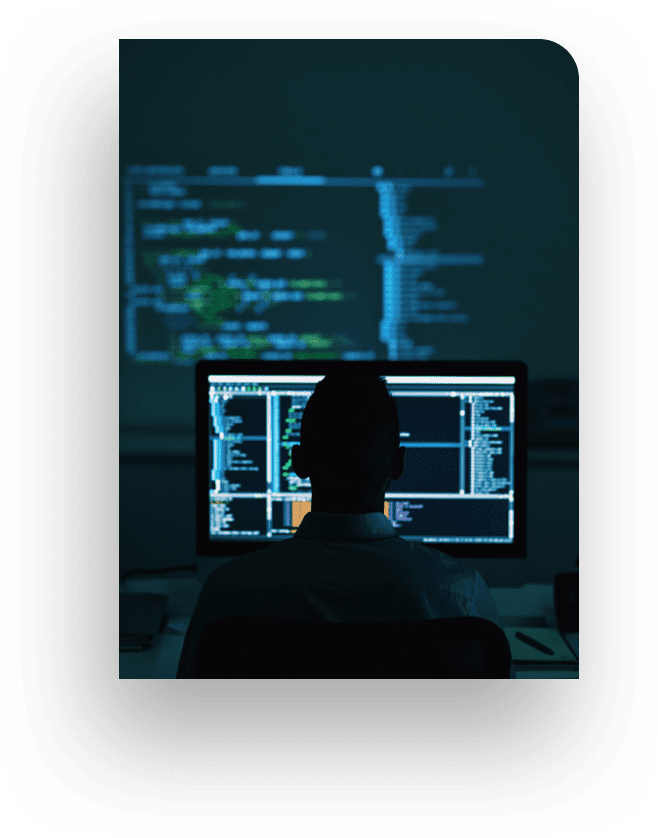 Award-Winning Android App Designers
The Blue Label Labs team of designers and developers that make up our acclaimed Android app development company regularly creates products that are frequently positioned as top-rated apps in their respective categories in Google Play.
Our products are regularly featured in popular, high-authority publications that recognize and showcase the quality of our work.
We understand not only what it takes to build a business on Android, but also how to build a rock-solid app on Android that is visually compelling, reliable and scalable.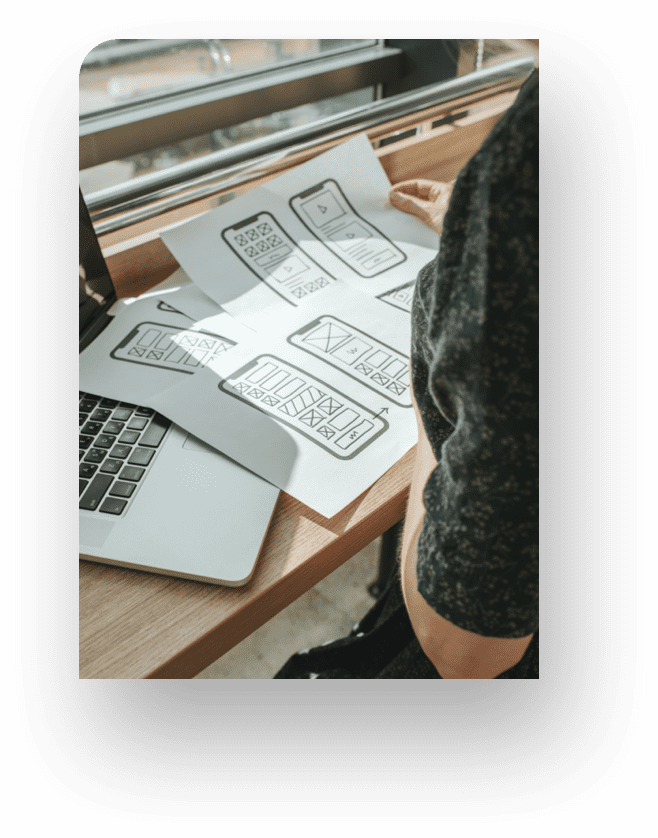 How Our Team of Android App Developers Works at Blue Label Labs
As a leading Android development company, we know from experience that every successful project is, at its heart, an exercise in building a business.
In this spirit, before we write a line of code or draw up a single wireframe, we begin our projects with a 5-day focused Design Sprint meant to quickly prototype and validate a product with real users to focus our design efforts.
Our product-first process has helped us launch over 200 Android native apps across a wide range of industries such as healthcare, event ticketing, on-demand marketplaces and social networking.
Once we begin coding, our developers leverage modern Android tooling such as the Android Studio, Bitrise CD/CI and the Kotlin language to bring apps to life.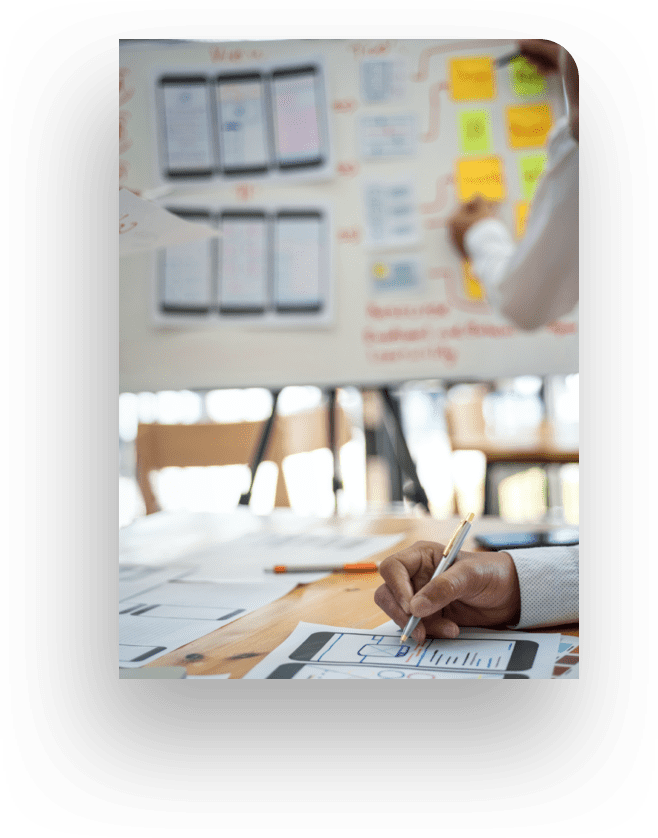 Our Android app development agency is trusted by startups and Fortune 500 companies across the world for their Android design and development needs








Clients come to us with a vision. We help them build it.
Blue Label Labs increased user engagement 8-fold for iHeartMedia
Popular streaming service iHeartMedia came to our team of Android app designers to improve their app with a ground-up overhaul.
After roughly three months, we developed a new-and-improved iHeartMedia app—not long after launch, their product shot up to #2 on Google Play and remains among the most popular radio streaming apps.
We redesigned and launched a new MLBPA players' app that has been heralded as the best player's app across all major sports leagues
The MLBPA Player's app provides a single point of information and management for the entire player base of the MLB sports league.
Through the MLBPA app, players receive announcements, news, updates and collective bargaining information.
Over the course of 2 years, the Blue Label team inherited an outdated legacy app, reconceptualized it and re-built it from the ground up for both Android and iOS.
The new MLBPA players app has increased its utilization by the player base by over 10x and received near-universal positive praise across the league.
We took the Hyer on-demand labor platform from an idea to a live product used by a national grocer nationwide in just 6 months
The Hyer folks approached us to polish their business plan then build a series of iOS, Android native apps, and web apps for their two-sided marketplace.
Since its launch in 2019, Hyer has established itself as a leader in on-demand labor, with over 7,000 active freelancers on the platform today and it's being adopted nationwide by major grocers and bottlers to fulfill their on-demand labor needs.
Scheduling, payments and time tracking make hiring and on-boarding on-demand labor efficient and straightforward with Hyer.
Our awards and recognitions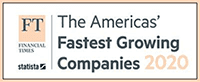 Ranked #184 of 1000
in the Financial Times list of fastest growing companies in the Americas.

2019, 2018, 2017 Inc. 5000 list
of the fastest-growing private companies in America

Top App Developers
Clutch Top App Developers New York 2017

Top Mobile App Dev.
Goodfirms' Top Mobile App Development Companies New York 2017

Top App Creators' Top 10
Mobile App Development Companies Rankings of 2016
Let's talk!
We'd love to hear what you are working on. Drop us a note here and we'll get back to you within 24 hours.