We build apps for Fortune 500 companies and enterprises across the world.
Let's Get Started!
You are 100% protected by our non-disclosure agreement
Over 2.5 million downloads in 2019
Client Success Stories
Ranked #2 in the App Store
"Blue Label's team design an exceptional app that has increased usage eightfold. In the first week of launch, the app ranked No. 2 for news apps in iTunes."

Ashlin Ocampo iHeartMedia
Featured in Men's Health, Yahoo and Cheddar
"Offering thorough education and engaged collaboration, Blue Label Labs worked as a committed partner, invested in project success. They're invested in their work with clients, beyond just a paycheck."

Michael Gayed HowUdish
Over 1,000,000 downloads
"Reviews for the app were excellent, and Blue Label Labs was able to incorporate user suggestions to make it even better. The team greatly exceeded all expectations, and their fresh, independent thinking was a unique asset throughout the project."

Dr. Amos Grunebaum babyMed
4.8 Rating on Clutch
Top app developers in New York
Trusted by companies across the world








Clients come to us with a vision. We help them build it.
We helped iHeartMedia increase user engagement 10x and rank #2 in the App Store
We worked with the iHeartMedia team to redesign their streaming radio app from the ground up. Through our work, iHeartMedia relaunched their app to rave customer reviews and introduced a brand new multi-million dollar subscription revenue stream.
We launched Muncheez in 2018, leading to a $10M Series A
We partnered with the Muncheez team to build a set of apps and tools to launch their trusted marketplace for the cannabis community. Our work with Muncheez has helped them raise a $10M Series A investment and over $1M in annual revenue.
From $0 to over $75M in payments processed through MagicMoney's ticketing system
In our work on MagicMoney, we built a multi-platform, RFID-based ticketing and payment system that can process hundreds of thousands of transactions per hour. It is used by the Iowa State Fair and Woodstock Music Festival.
We took Hyer from an idea to a live on-demand labor marketplace used by a major grocer and major beverage brand nationwide in 6 months.
In our work with the Hyer team, we helped refine their business plan and create a set of multi-platform apps for an on-demand labor marketplace in less than 6 months. Hyer has over 7,000 freelancers and has been adopted by a number of enterprise clients nationwide to fill their seasonal labor needs.
Our awards and recognitions

2019 Inc. 5000 list
of the fastest-growing private companies in America

Top App Developers
Clutch Top App Developers New York 2019

Top Mobile App Dev.
Goodfirms' Top Mobile App Development Companies New York 2019

Top App Creators' Top 10
Mobile App Development Companies Rankings of 2019
About Us
Blue Label Labs by the Numbers
250+

Over 250 products launched over the past 8 years.

65

A team of 65 employees globally.

3

Offices in New York, San Francisco and Seattle.

2011

Founded in 2011 and recognized as a Minority Owned Business in New York.
Get an estimate for your project today.
Our Client Solutions Team will review your project and give you a quote at no cost.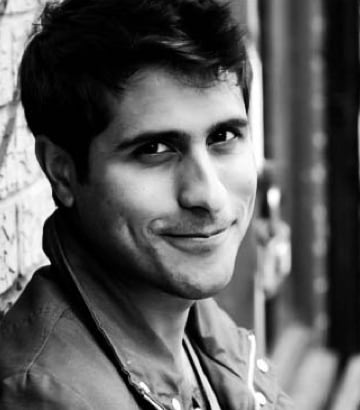 Bobby Gill
Co-Founder & CTO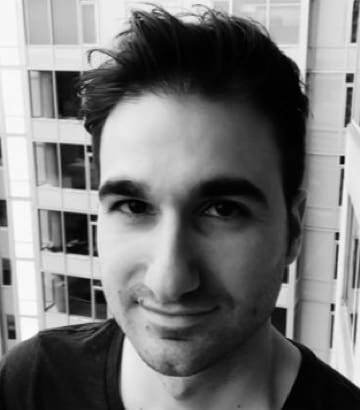 Jordan Gurrieri
Co-Founder & COO
"What we do at Blue Label goes far beyond designing and building apps, we help our clients build businesses. Through every step of the process, we are committed to making sure that we not only build a product that users love, but also one that helps our clients build a sustainable business."