7 Best Entrepreneur Books For App Entrepreneurs
7 Best Entrepreneur Books For App Entrepreneurs
One of my New Year resolutions is to finally take all my super awesome app ideas and bring them to life for the all the world to see! Okay, maybe it isn't (my ideas aren't that awesome, yet ) but that doesn't mean I can't help you make your [app]world domination dreams come true. Whether you're interested in starting an app business or just looking for no-BS advice on creating successful apps (no scammy get-rich-quick-by-polluting-app-stores tips here), below are seven books with insider information to help you make this year THE year to make your app rock.
Note: All books written in English. Tech jargon phobes with app aspirations need not panic!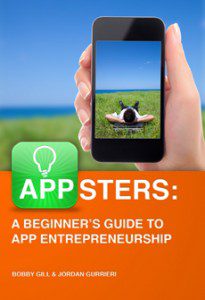 Appsters: A Beginner's Guide to App Entrepreneurship
Start the year and your app right by grabbing a copy of Appsters , Idea to Appsters' very own book on creating profitable apps and running a successful app business. This comprehensive guide has everything you need to know about design and development, finding and hiring the right people, making money, creating buzz and ultimately getting thousands of downloads in record time. Written from first-hand experience by two successful app entrepreneurs, this book will teach you how to foster your ideas, turn them into apps that actually sell, and keep users coming back for more.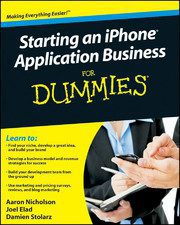 Starting an iPhone Application Business For Dummies
Okay, who doesn't love For Dummies books? This one is written for iPhone app developers, but there are some excellent info for anyone who wants to know the ins and outs of the app industry. It offers detailed overviews of what goes into starting an app business, choosing a niche, how to build your brand and develop brand loyalty, app pricing, and alternative profitable revenue models.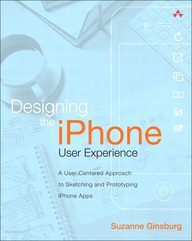 Designing the iPhone User Experience: A User-Centered Approach to Sketching and Prototyping iPhone Apps
What exactly does it mean to "design" an app? App design is more than just snazzy graphics and figuring out where to put what on a screen – it's also about optimizing apps for users. Apps should be simple to use the first time around. Also written for the iPhone, but has useful information for any platform, this book will teach you how to do just that and identify the difference between a good app design and a bad one. It will put you in the user's shoes and show you how to read their minds to create better, more effective apps that users love.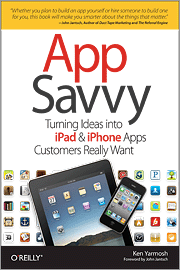 App Savvy: Turning Ideas into iPad and iPhone Apps Customers Really Want
Demystify the business side of app-making. This book is all about Business + Product + Marketing. As the boss of your app empire, you will soon see that actually developing an app is the easy part – the business logistics can be a nightmare if you dont know what you're doing (don't even try to "wing it" and figure it out along the way). App Savvy will give you a crash course on the business side of apps from start to finish. Find out how to put a team together and how to create your app, test your app, create a successful marketing plan, and launch your app "with a bang."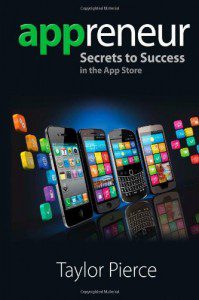 Appreneur – Secrets to Success in the App Store
Get expert advice straight from the source! Appreneur is a no-fuss, straight-to-the-point guidebook for noobs and vets alike. Find out why many app startups fail and how to avoid those pitfalls. Get inspired by top app developers and app entrepreneurs as they share their stories and spill their secrets on how they succeeded in the app industry. Debunk app myths and discover proven strategies that have worked for others and could work for you .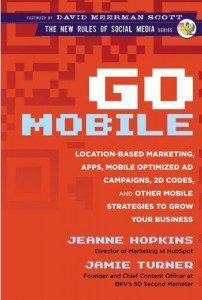 Go Mobile: Location-Based Marketing, Apps, Mobile Optimized Ad Campaigns, 2D Codes and Other Mobile Strategies to Grow Your Business
Although this book is geared towards mobile marketers, it provides invaluable information for anyone in the app business – especially if you plan to monetize your apps using ads. Get an inside look and see how advertisers garner customers and grow their (read: your) revenue. Discover how location-based marketing, social media campaigns, mobile shopping, and other mobile activities affect you.
Running Lean: Iterate from Plan A to a Plan That Works
This is a great book for anyone interested in starting a business, particularly tech startups. It offers practical advice with real-world application. It doesn't just tell you what to do – it also tells you how to do it. Find out how to create a modern-day business plan (say goodbye to 30-page business plans that no one ever really reads the whole way) and set up metrics for today's startup/business climates; how to allocate efforts for maximum results; how to make better products by integrating customers even before you launch your app; and why the development cycle means more than just developing an app.
Have you read (or written!) any books on developing apps or app entrepreneurship? Please share below.
Cover Photo by Joyce McCown on Unsplash
Get the latest from the Blue Label Labs' blog in your inbox