inHouse From Blue Label Nominated For Webby Award In Food & Drink
Clients come to us with ideas, visions, dreams, or something they already built but want to revamp. From the very first meeting to submission to the app store, the goal is to create something beautiful, unique, functional, and cutting-edge. When actors have their work recognized they think Oscars while digital agencies think Webbys. When the 24th Annual Webby Awards were announced this year, we learned Blue Label Labs made the list for the app we built for inHouse in the 2020 category for best in class Food & Drink.
If you'd like to vote for us, follow the link and select the inHouse tile from the page to cast your vote!
The 24th Annual Webby Awards
Since 1996, the Webby Awards (or "Webbys") have endured as a high-profile judging body for software that recognizes excellence in design and quality of service. Webby Nominees are selected by the International Academy of Digital Arts and Sciences (IADAS) which is comprised of leading experts in software as well as authorities in science, business, and creative arts.
Webbys are dubbed the "The Internet's Highest Honor" by the New York Times as they have helped drive the adoption of great software by placing it in the international limelight since the Dot Com Boom era. A Webby Award is analyzed by a panel of 2,000 plus members who assess digital products for honors in several categories. Platforms selected by the panel of judges are made available to the public who vote for the best-in-class for each category.
Overview of the inHouse platform
The inHouse platform for iOS and the web is a truly unique experience with members-only access to curated restaurants in New York, London, and San Francisco. Accepted members receive a unique profile that details all their dining preferences in food and wine, and tidbits such as allergies, anniversaries, and birthdays so that managers can make sure every dining experience is tailored to the member. The app allows members to make private bookings either directly with an inHouse representative or through Pepper, a concierge AI-bot that. The app serves up exclusive content and custom City Guides with dining recommendations in major cities around the globe from industry leaders.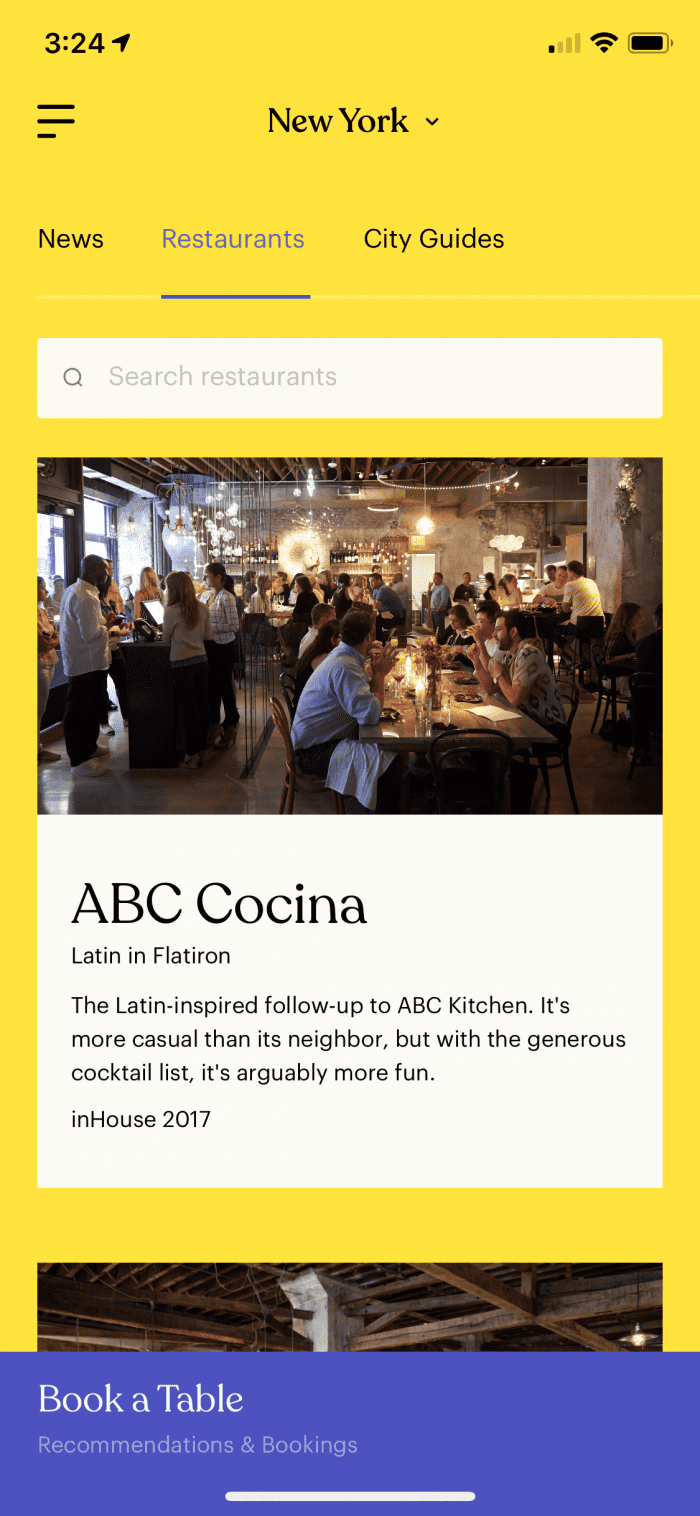 The attention to detail and mission to raise the level of hospitality is at the heart of the app, thanks to the hard work and ethos of co-founders, Nick, and Benjy. Realizing that there must be a better way to connect regulars and their favorite restaurants, they worked with a small group of restaurants, built profiles for nominated regulars, and started the prototype for what would become known as the inHouse experience. They've grown significantly from those first dozen restaurants in NYC and continue to grow internationally.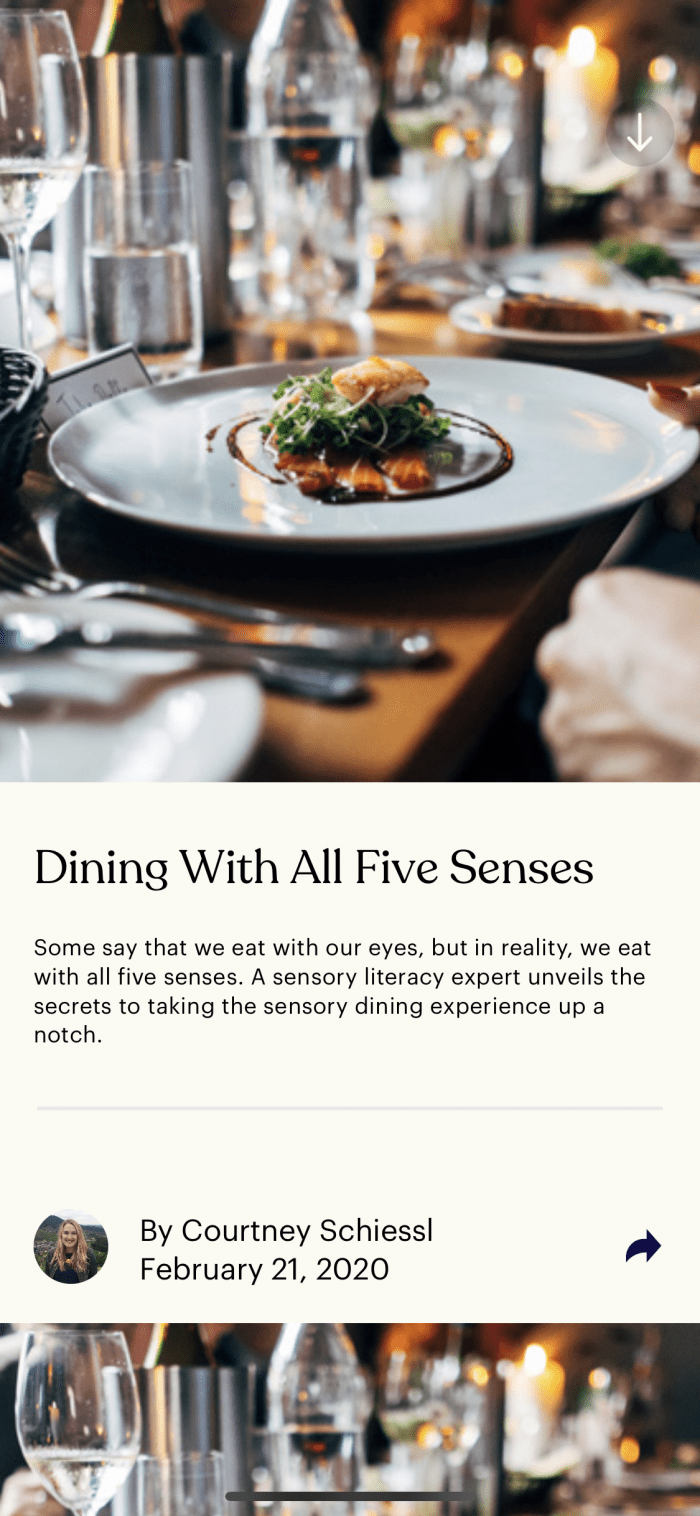 Restaurants that use inHouse cultivate relationships with their clientele by utilizing their dining profiles, past reservations, and the inHouse team knowledge for each individual member, thus making every dining experience personalized. What makes the app and inHouse so unique is the love of the hospitality industry and how it all comes together to give a best-in-class experience to members at registered inHouse restaurants. 
Blue Label Labs builds award-winning apps
Our team at Blue Label Labs builds apps that make users think "this was built with me in mind" – we hope that everyone we serve receives recognition whether it's a Webby honor or other high praise. Get in touch with Blue Label Labs to discuss transforming your idea into a real digital product.
Get the latest from the Blue Label Labs' blog in your inbox