Top 10 Appreneur Blogs You Should Follow
Okay, so you've built an app, and its probably pretty cool. However, developing a workable and useful app is one thing – but building a successful app is quite another. So without further adieu, here are some of the best appreneur blogs to follow if you're looking for success in the app business:
Apps World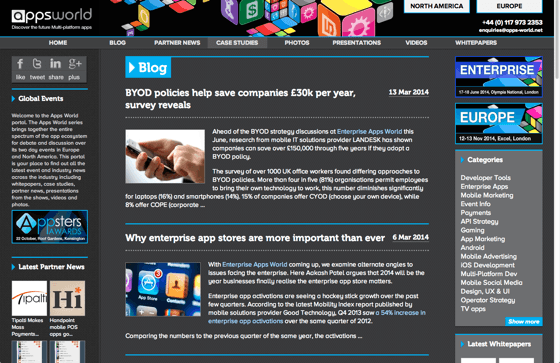 One of the best sites for developers in general (and home to the Hackfest conference), Apps World has plenty of resources for the mobile-ly inclined, including cases like this one on mobile search.
Recommended reading:
http://www.apps-world.net/media/docs/resources/Realise_White_Paper-_Why_Mobile_Search_Fails.pdf
Flurry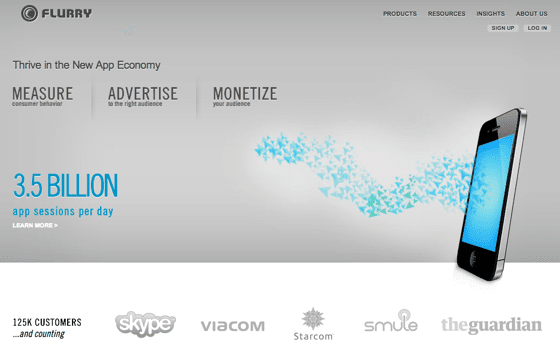 The tech blog written by the team at Flurry (one of the leading app development companies) is one of the industry's best. While the site isn't updated that often, posts like this one on how to analyze source code and use it as a development tool make it valuable resource to bookmark.
Recommended reading:
http://tech.flurry.com/2013/05/24/source-code-analyzers-as-a-development-tool/
Mobile Orchard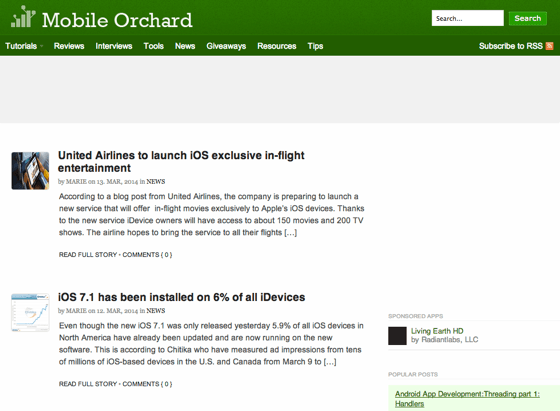 With all sorts of news and other updates on the latest changes to iOS, Android, and more, Mobile Orchard is a must-read. Just check out their article on CarPlay and think of all of the apps that could be built upon that idea.
Recommended reading:
http://mobileorchard.com/
AppAdvice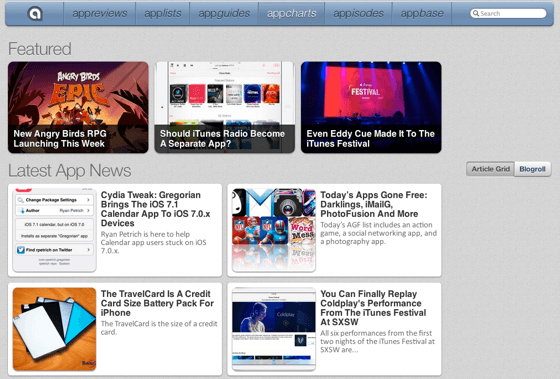 Their daily guide to the best free iOS apps simply can't be beat – its a great resource for iPhone owners and developers alike.
Just check out their latest picks:
http://appadvice.com/appnn/tag/appfresh
Appcelerator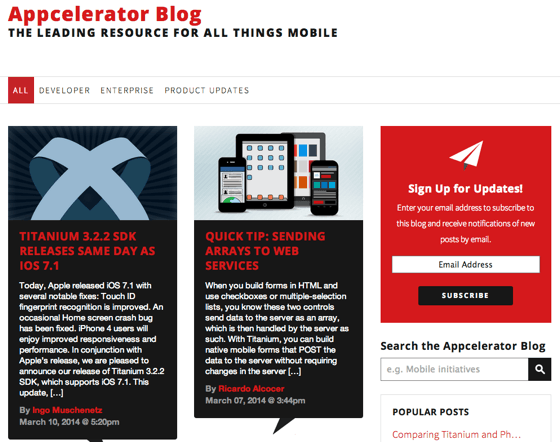 Written by app developers for app developers, the resources provided by this blog are beyond helpful; for instance, check out this post on how their tools save developers time (and therefore money).
Recommended reading:
http://www.appcelerator.com/blog/2014/02/how-the-appcelerator-platforms-liveview-saves-developers-hours-each-day/
Mashable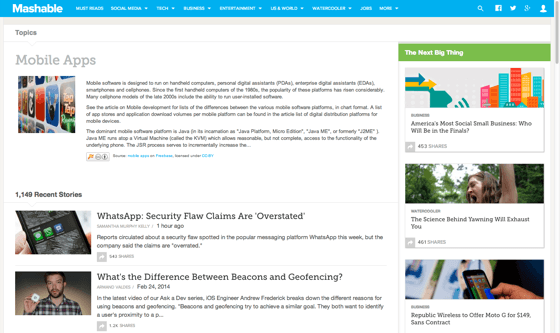 While Mashable is the hub for all things social media and beyond, their coverage of mobile apps and related developments makes for an easy way for developers to keep on the latest launches in the industry.
Recommended reading:
http://mashable.com/category/mobile-apps/
AppEmpire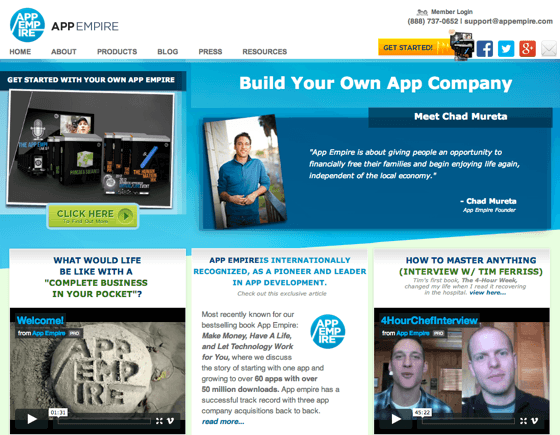 Chad Mureta is the founder of Empire Apps and co-founder of T3 Apps and Best Apps, three mobile application businesses that he created and sold for millions.
Without any tech experience, he developed an idea for a mobile application that would go on to be a best-seller in the App Store and serve as the catalyst for a new company, career, and way of life.
This site helps apprenuers realize their dreams by creating, marketing, or even "recycling" their own apps.
Recommended reading:
http://www.appempire.com/recycling-apps-quadrupling-roi/
Blue Cloud Solutions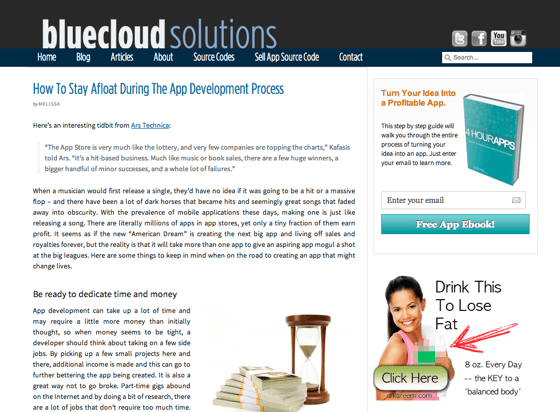 With a focus on creativity and establishing a way to work from anywhere in the world, Blue Cloud aims to empower apprenuers with posts that provide valuable info and answers to critical questions, including one that responds to the top seven most asked questions.
Recommended reading:
http://www.bluecloudsolutions.com/blog/top-7-asked-app-questions-answer/
Chocolate Lab Apps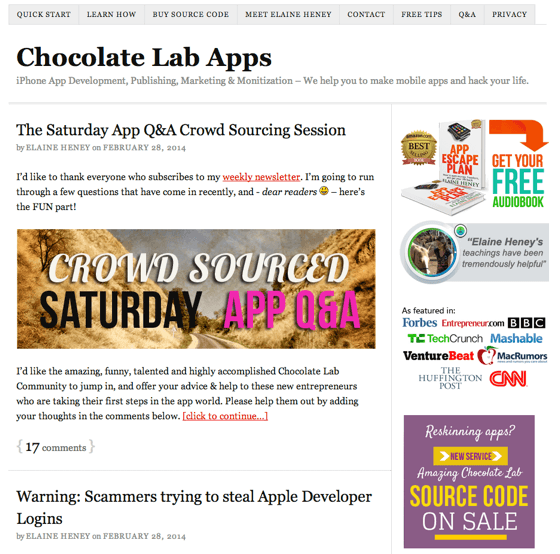 This developer-centric site covers all the latest application news, including multiple interviews with the infamous creator of #1 app Flappy Bird.
Recommended reading:
http://www.thechocolatelabapps.com/exclusive-flappy-bird-developer-denies-scam-allegations/
Idea to Appster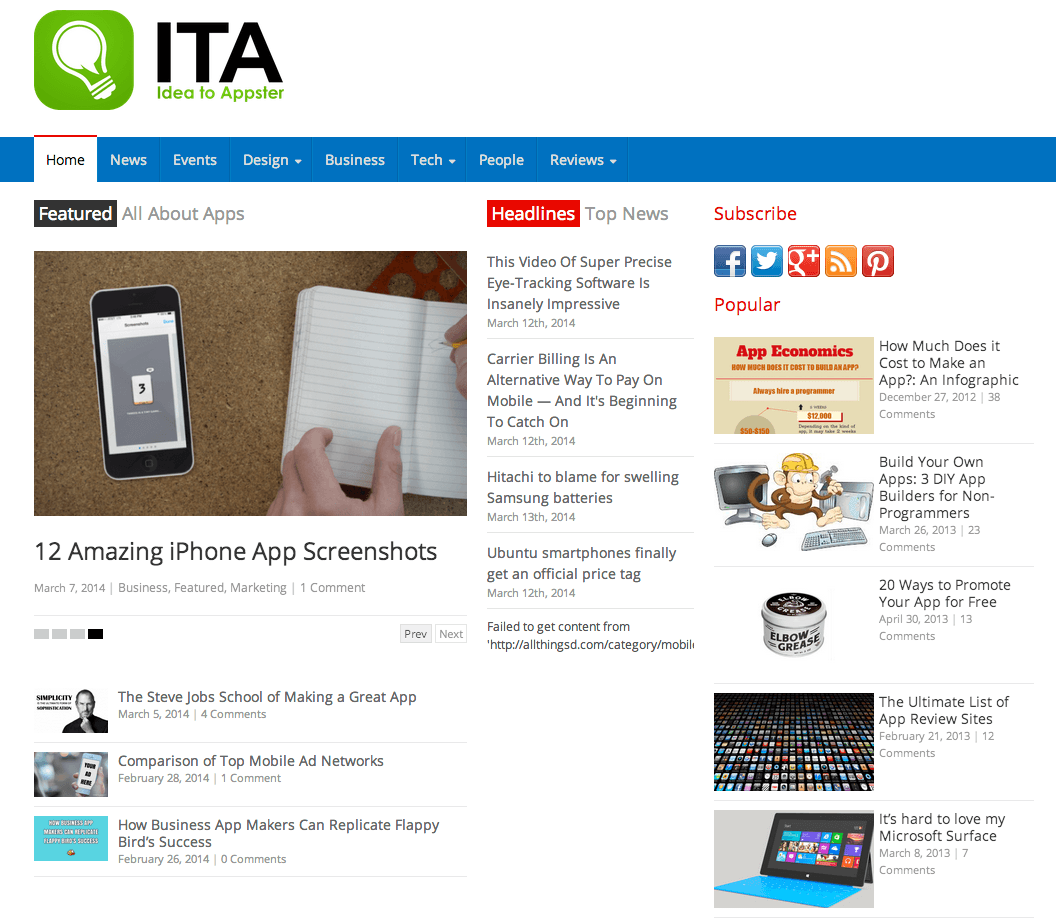 Naturally, we have to include our own site! We suggest that you check out where the app store profits really are (it's not where you think).
Recommended reading:
http://www.ideatoappster.com/apple-newsstand-better-games-app-store-profits-really/
Conclusion
While nothing can replace a great concept and the corresponding skills to execute it, reading and keeping up with the app and tech-blogging world is an essential element of being a successful apprenuer. After all, you need to know what the competition is up to, as well as crucial industry trends and other inspiration that can only be found by reading all sorts of blogs and other news sites that cover the app development world.
Get the latest from the Blue Label Labs' blog in your inbox
You might also like