7 Awesome Udemy Courses For App Development
Udemy offers a wide range of courses covering a variety of topics. They also offer an extensive range of courses for mobile app development. Most of the courses consist of plenty of salient content along with a community made up of the students enrolled in the program.
Thus, students can interact with each other, and certification is awarded at the end of the course. Here are seven app development courses you should consider if you are interested in developing your own applications.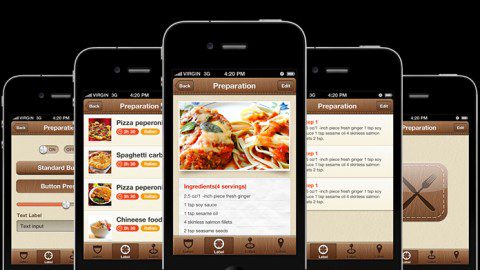 This is one of the more popular app development courses available on Udemy, with 35,600 students enrolled in the course, which is testament to the value of the course. The course starts with the basics, showing students the importance of terrific design in creating apps, as well as how to actually design the said app.
It promises that students will be able to design an app that will rank in the top 10 percent, increasing the likelihood of it becoming a top-selling application.
Students enrolled in this course learn everything they need to know, including how to create an entirely new navigation bar for iOS, buttons that fit nicely with the navigation bar, as well as all the details that make an app beautiful.
One of the reasons this course is so popular is that it's free. Some students complained that while the course was fantastic, it only focuses on creating a recipe app. However, many others said that it helped them better understand iOS and everything that goes into creating a stunning app. And everyone appreciated that they learned how to create an app for free, regardless of what said application was.
Price: Free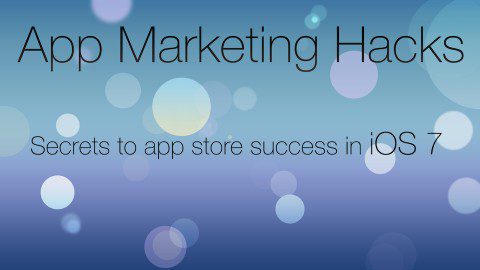 This Udemy course is designed to help students understand what is involved in making sure their apps get to the top of the charts in the app stores. Students will learn various methods of marketing their apps that are more effective than tradition free online marketing strategies and are much more affordable than pricey pay-per-click campaigns.
Some of the lectures cover topics such as how to boost downloads, how to ensure your app is available on all platforms, and how to get positive reviews that are real. Furthermore, students learn how to turn app users into loyal fans and also discover how to offer real value to their users.
With over 1,100 students enrolled, it is a popular app development course. Students that have gone through the course were extremely pleased with the content as well as the instructor, who was extremely helpful. In fact, many claimed that the course was worth twice the amount they paid, which just goes to show the instructor knows what she's doing considering all the positive reviews.
Price: $299
Ever wanted to create an app for your iPad or iPhone? Well, now you can. Even if you have no idea of what it takes to develop an app, this course takes you from rookie to expert in a smooth and educational progression. The course covers everything from teaching you C programming to working with all the marvelous features iOS offers to fabricate stunning apps.
With more than 2,500 students enrolled in the course, it's quite clear that there are many aspiring app developers out there. Naturally, you might wonder if an online course could possible teach you everything you need to know, but considering there are 136 lectures with more than 13 hours of top quality content, it's not far-fetched to believe this course actually delivers.
Furthermore, the glowing reviews students have left clearly show that this course can take anyone—regardless of their inexperience—and transform them into a professional app developer.
Price: $199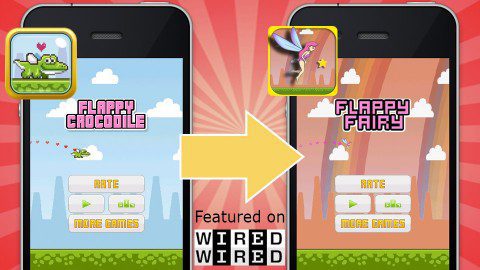 This Udemy course offers two advantages. It teaches you how to reskin an already popular game and provides the source code for you to do so. The course goes off the assumption that students don't know any coding at all, but promises that at the end of the course, everyone will be able to publish their own game on the app store. It also promises to show students how to monetize the game so they can earn an income from it.
Currently, there are 947 students enrolled in this course, and the reviews are overwhelmingly positive, with most students claiming the course delivered on all of its promises. In fact, some of the students are already making as much as $10 per day after publishing their game.
Price: $127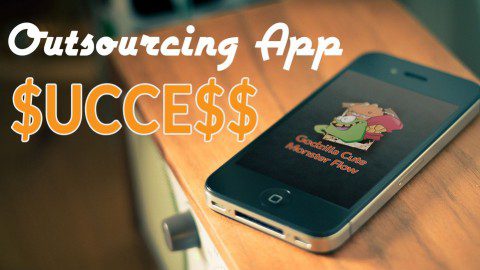 This course is not so much practical app development as it focuses on developing the right mindset to build a real app business. It covers a wide range of topics but is mainly built around the importance of outsourcing properly, which the course instructor claims is where most budding appreneurs fail.
If the reviews are anything to go by, he is right since many people who have gone through the course claim they now understand where they went wrong before. Currently, 117 students are enrolled in the course.
Price: $99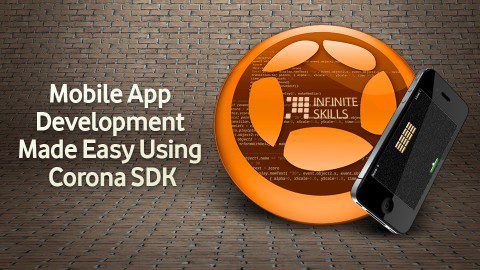 This course teaches students how to build a sophisticated app more easily using Corona SDK. Students are taken from the basics such as creating shapes and text to more complex concepts such as data management, GPS and maps, capturing user input, and much more.
The course promises to give students the skills and tools they need to build commercial apps as simply and quickly as possible.
It doesn't claim that an app can be created without any sort of coding, but it certainly does seem to give students the knowledge they require to use Corona SDK effectively to create apps. Furthermore, while a bit of effort is required, the knowledge gained gives students an edge if they wish to become truly successful appreneurs.
Another advantage of this course is that Corona SDK can be used to create apps that will work on any platform, including Android and iOS, which ensures students aren't limited in terms of the return on investment.
The course currently has 864 students enrolled in it and plenty of positive reviews. In fact, most students say that the video demonstrations are incredibly informative and the course so logically structured that anyone can learn how to develop an app using Corona SDK.
Price: $99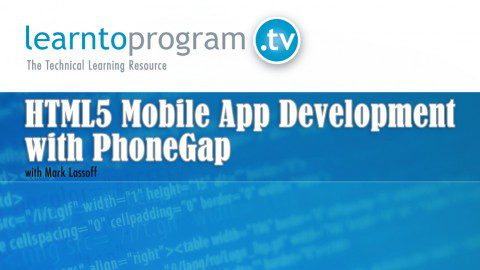 The 933 students enrolled in this course are learning how to make dynamic mobile applications that will work on any platform using HTML5. Students are taught how to code a wide range of apps with features from the PhoneGap library. The advantage is that students can create applications with little to no knowledge of Java or Objective C. Students are able to learn how to create apps that can interact with a smartphone's microphone and camera, as well as using remote data from a server, and learning how to control audio and video.
The course includes numerous hours of video lecture, but also lots of examples of code and applications, along with effective lab exercises that make it easier for students to grasp and retain the concepts.
In terms of reviews, it seems that users who are new to HTML, CSS and JavaScript found the course highly informative and effective. However, it appears that for anyone already familiar with these languages and who is solely looking to learn more about PhoneGap's API, the content is rather limited. The reviews, though, are generally positive.
Price: $99
Photo Credit: hjl
Get the latest from the Blue Label Labs' blog in your inbox