The Restaurant Digital Transformation Journey, From Assembly Line to AI
In the food business, innovation isn't just about the menu. It's about how we serve, connect, and grow. 
From AI-powered order systems to IoT-based kitchen appliances, digital transformation has changed the game for franchises and mom-and-pop restaurants alike. 
Let's revisit these game-changing moments and link them to a couple of modern products we've designed and developed.
Navigating a century of restaurant digital transformation
The basic idea of providing people with delicious food hasn't changed over the previous hundred or so years, but the digital components have.
The intertwining of food service with society has influenced many developments, but here, we're going to look at the digital components that have shaped the industry since the 20th century.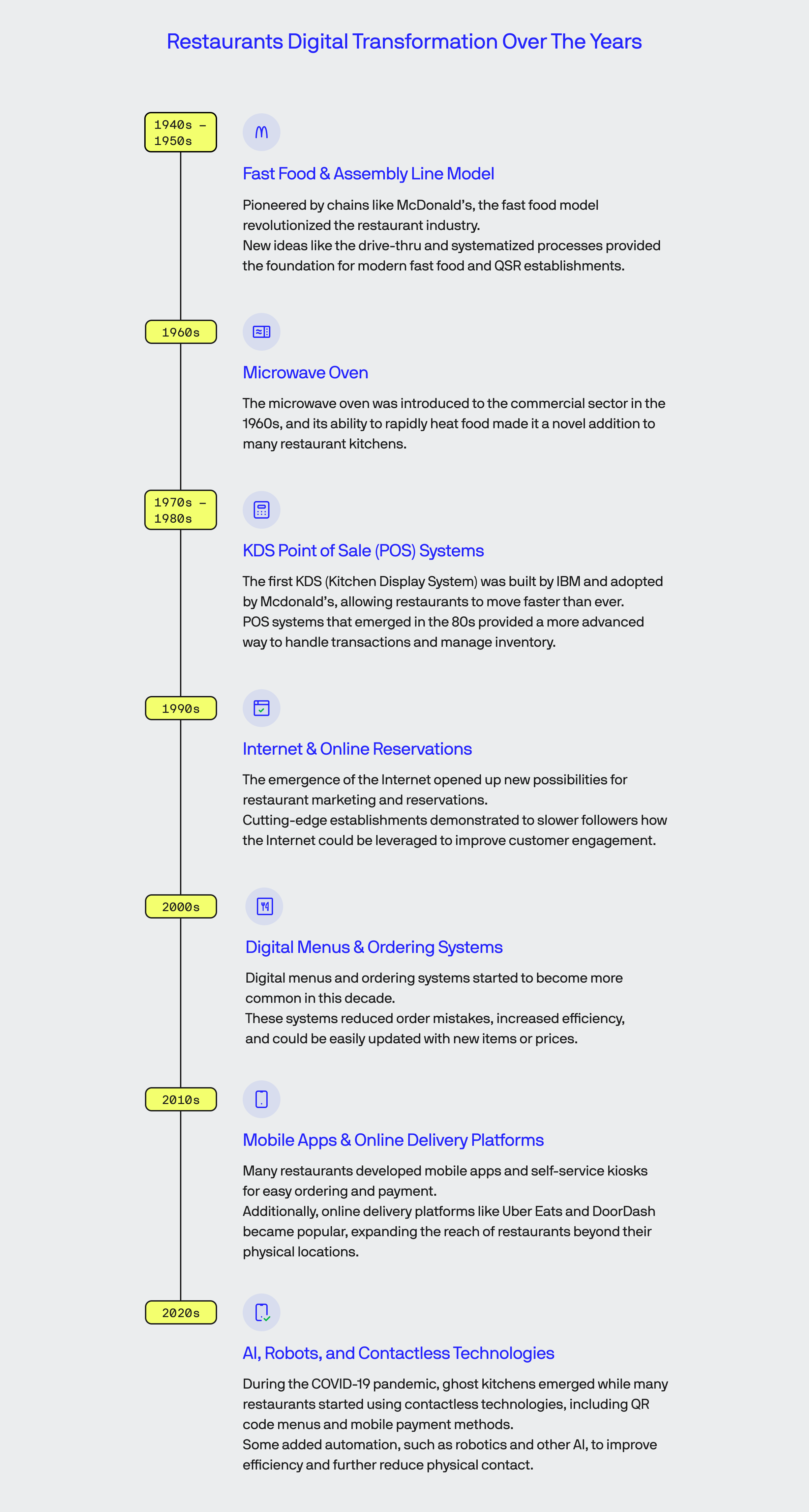 Much like the tech of the 70s and 80s, the most recent restaurant digital transformations proved to have substantial influence across the entire market. 
Some restaurants that adopted and effectively utilized contactless methods – even those that only put their restaurant on GrubHub – managed to survive stay-at-home orders.

We are predisposed to resent the new stuff past a certain point in life.
Most technology provides a clear-cut benefit but not in every case. For example, abruptly switching to a digital menu in a restaurant that primarily caters to people who don't live tethered to their tech likely won't be well received.
Quite simply, some tech can be overkill, like in a dive bar where the kitchen is six steps from the cash register. Such businesses will likely see no benefit by deep-diving into research on a handful of regulars who come in at 2 PM every Tuesday and Thursday to order the same few cocktails.
But, in busy environments, especially when operating multiple establishments (whether or not they're the same brand), modern solutions like AI-driven analytics are helping restaurants quickly understand their business health at a glance and make changes on the fly.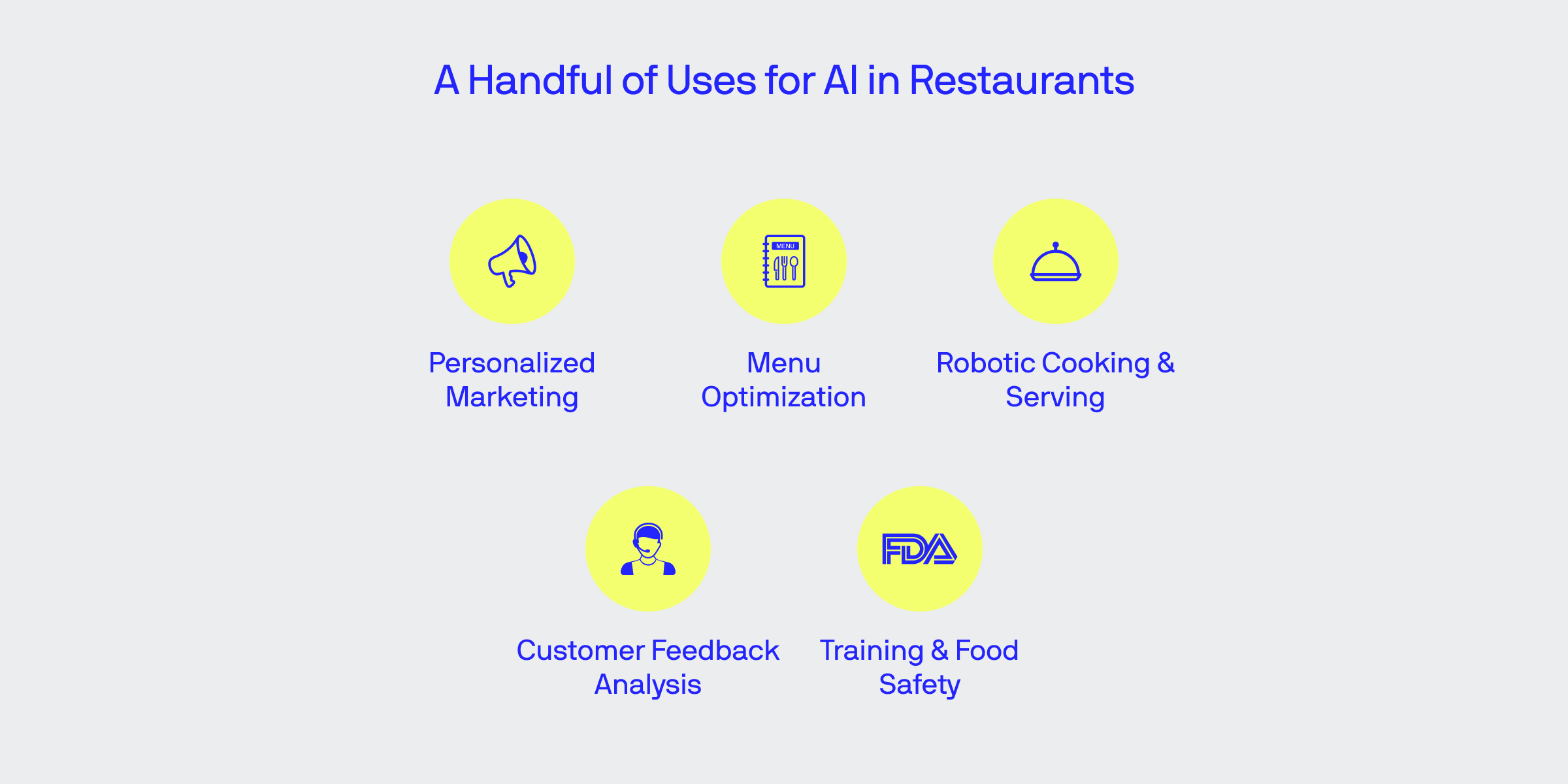 The restaurant industry is a diverse place, hence businesses are understandably still reading the room. To demonstrate, we will briefly examine a couple of companies we've helped with their restaurant digital transformation efforts in the last few years.
Cirque Coffee's recipe for digital success
We worked with the people at Cirque Coffee during the pandemic's peak. With everything shut down and a new perspective on physical contact, creating something to push them through this time was necessary.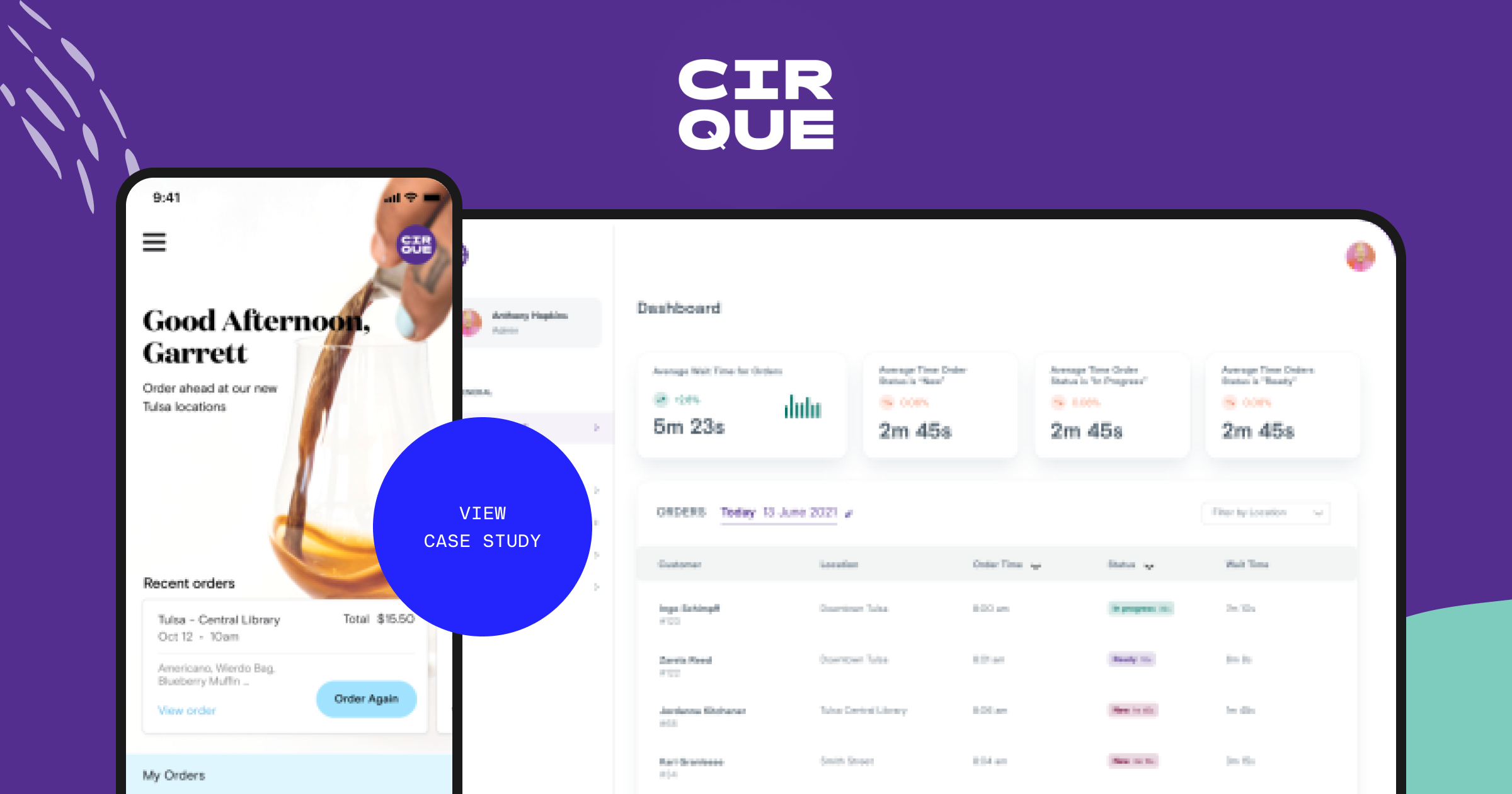 Of course, a mobile solution would need to continue to provide value beyond the pandemic – we designed and developed a responsive app that connects with all their locations, enabling them to hit the ground running as they open new "container locations."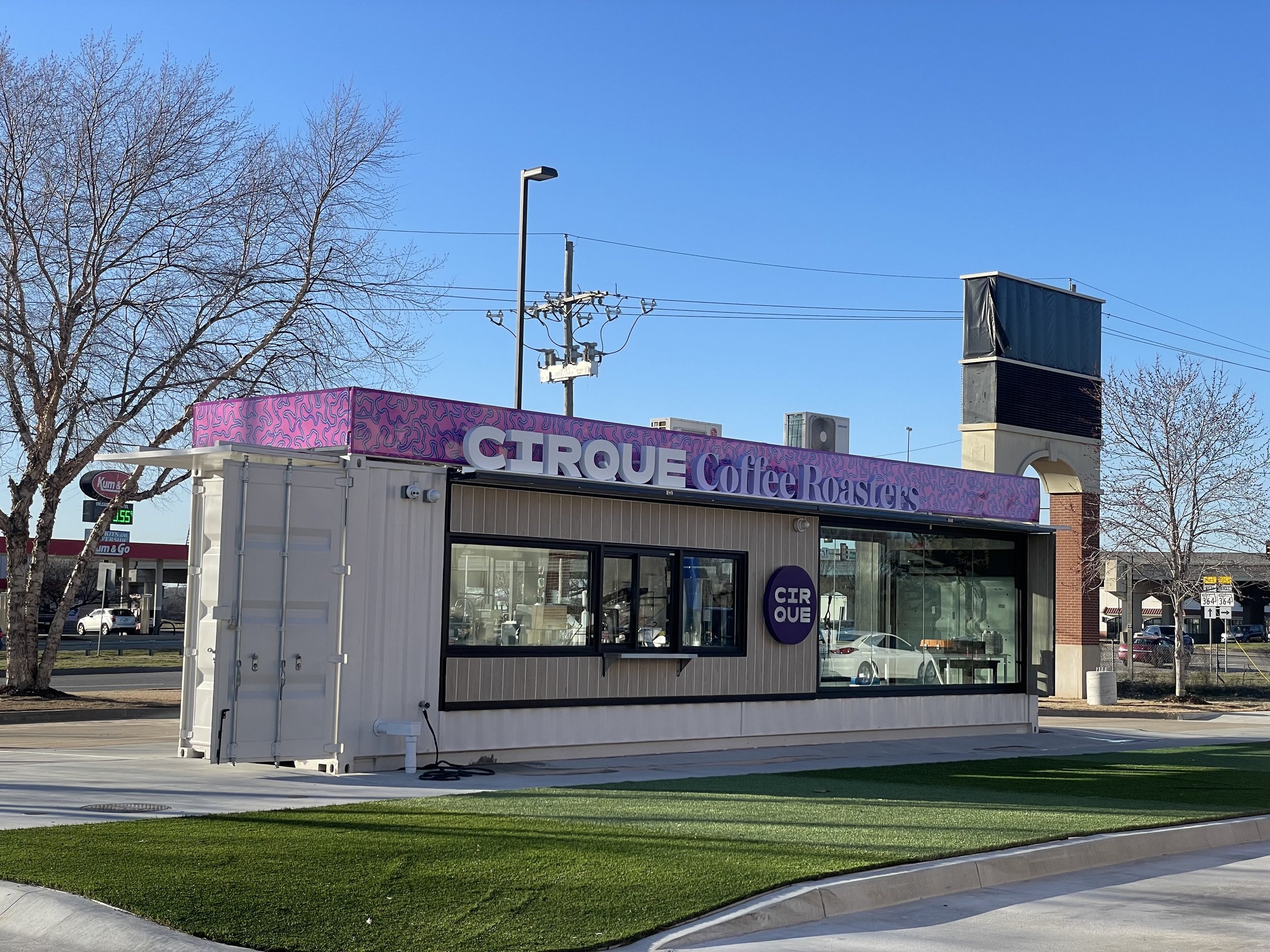 In the right hands, a shipping container can be just about anything you can imagine.
Cirque is planning on adding a lot more to its mobile ordering experience but for now, it has just the right amount of features to help the brand scale its business and keep customers happy.
Cirque proves it's not always about producing something that rivals McDonald's, Starbucks, or Chipotle but offering something that makes sense for your business.
A redesign & new backend fueled Kung Fu Tea's digital transformation
Love it or hate it, bubble tea is a fun product. Kung Fu Tea felt responsible for delivering their creative beverage experience with a digital product on par with what people expect from a brand of their caliber.
To achieve this, the existing KFT app required a comprehensive overhaul. We worked closely with their team to completely redesign the visuals and flow – just as importantly, features we integrated on the backend power the business with various functions.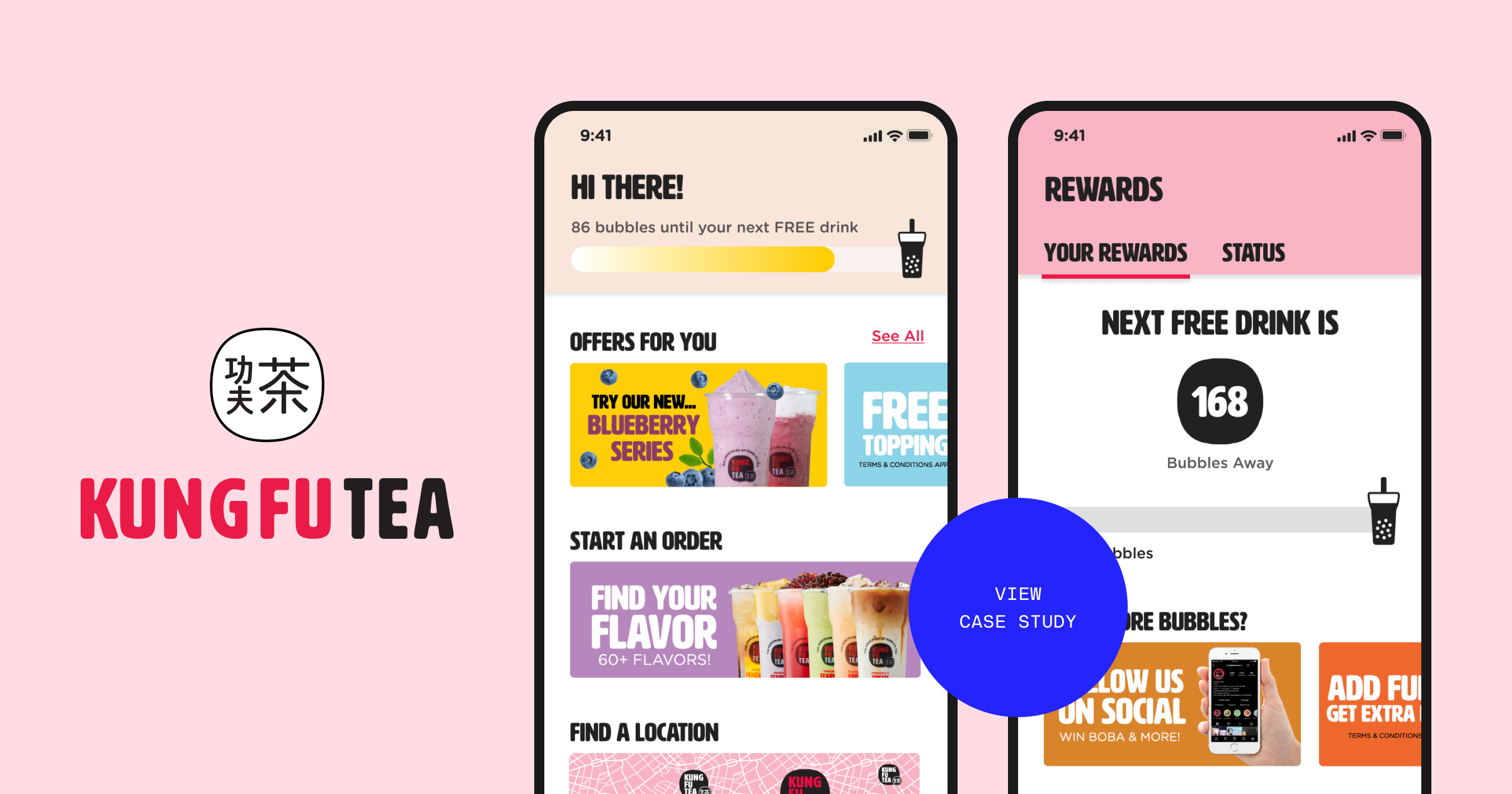 For example, Segment behaves as the CDP (Customer Data Platform), which helps drive the main analytics functions in Mixpanel. These systems use AI to provide deep insights into customer behavior and work in conjunction with other products like LevelUp that drives the loyalty rewards program.
The digital side of Kung Fu Tea now reflects its status as a national provider with modern designs and features that resonate with customers. Further, operations and marketing now have tools to make better decisions with meaningful data.
The future of the Restaurant Industry? It's tech-driven.
Some restaurants will continue to thrive with minimal change, but technology gives restaurants an edge in competitive spaces like the QSR space. Like anything else, automation needs to be used with care, and businesses need to be wise to get the most out of their products.
If you're looking to build or improve upon your product, get in touch to discuss options available for your restaurant.
Get the latest from the BlueLabel's blog in your inbox