A Look at Blue Label Labs Webby Awards 2022
The Webby Awards have been a fun time the past few years as we've managed to land at least two products the last couple of years and this year has been one of the best yet. Four products we helped create earned nominations in five categories with one taking home a first-place win.
Here, we're going to recap the products that made the Webby Awards 2022 and discuss each category, along with the competition.
Happier App: A Winner in the Best Visual Design – Function category
We've managed to land some great products over the last few years and we're proud to say this is the first product that's managed to go home with the gold: Happier earned a 1st place spot in the Best Visual Design – Function category.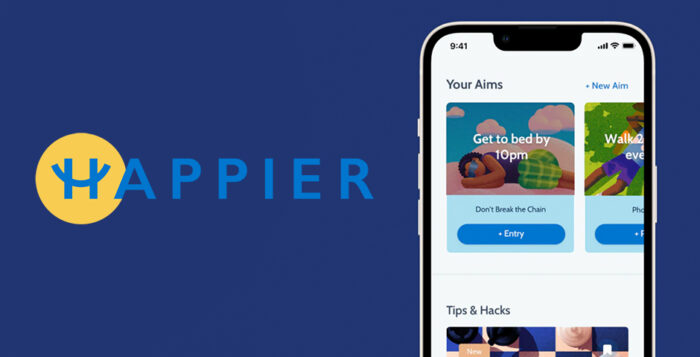 We covered the Happier app in a previous post announcing its win at this year's Webby Awards. In case you missed it, Happier from Gretchen Rubin Media supplements her Four Tendencies framework by providing tools such as a habit tracker and content to help users apply the process to their everyday lives.
It's available on both Google Play and the App Store as a free download. The idea is that there's no "one-size-fits-all solution" to becoming a happier person as Gretchen Rubin puts it – the app can help you both identify and track habits in your life that, with a little work, can lead to a better lifestyle.
Happier also managed to land another nomination in the Best User Interface category this year as well. The app that won this year is an excellent product called Night Sky X which uses AR and other neat features to help users observe the stars and interact with friends through their smart devices.
Blue Social earns Webby Awards 2022 nomination in Marketing & Content Management
The contactless networking solution Blue Social earned a nomination this year in the Marketing & Content Management category because of the fluidity it brings to social engagements in the real world. 
Blue Social combines geofencing with NFC technology on iOS or Android to help users safely find each other and exchange information when used in certain settings. Watch the short video below for an overview to see how it works and why you might want to use it:
Blue Social essentially allows users to easily find and share curated contact info. It can be used anywhere but it shines at networking events where users can easily find each other and share contact info without having to fumble with business cards or opening all kinds of apps to connect through social accounts.
The winners this year were the social media collaboration and scheduling solution, Planable, and signup flow testing solution, Upflowy.
Upkept from Consumer Reports earns a nomination for Best User Experience
The nonprofit organization Consumer Reports managed to earn a nomination this year in Best User Experience for Upkept compliments their core services and values.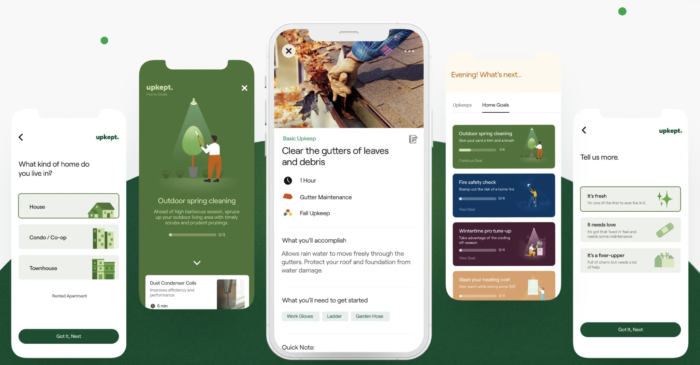 For nearly a century, the nonprofit organization Consumer Reports has been furnishing investigation-backed, impartial reports on just about everything from small gadgets to motor vehicles. Now, with the free Upkept app on iOS and Android, users can take better control of their home with maintenance routines and tracking tools for all kinds of appliances.
The winner this year was Apple Music which is worth checking out if you're not a user already. For more of the back story on Upkept, feel free to check out our case study.
Tide Laundromat gets a nomination for Connected Wearables & Products
Last but certainly not least is the Tide Laundromat's nomination in the Connected Wearables & Products which was won by the Apple Fitness+ app.
The Tide Laundromat app on Android and iOS powers operations at a growing number of Tide Laundromat locations around the US. It provides an easy, contact-free way for users to interface with machines around a location as well as provides a rewards system for users.
Even though Tide didn't win this year, they managed to take home a win in the past for this gem in the Comedy: Shortform from 2019 which you can also watch below.
And that wraps it for the products we made that earned a spot in the Webby Awards 2022 from Blue Label Labs.
We build award-winning software for all kinds of businesses
Making magic happen isn't just a random occurrence: it's the byproduct of excellent collaboration and strategy. Our research-driven processes help businesses uncover the most potential from ideas by learning and adapting to the product and audience at every step.
To discuss your idea for an app or to learn more, get in touch today!
Get the latest from the Blue Label Labs' blog in your inbox