App Launch: Love My Heart
Love My Heart: An app to prevent heart disease in women
With heart disease being the number one killer of women, it was important to get this app right. One woman dies every minute of heart disease in the US, this is 2-3x more than deaths caused by breast cancer or by all cancers combined.  Cardiologists at Columbia University Medical Center worked with us to create an app that would help women combat this deadly disease.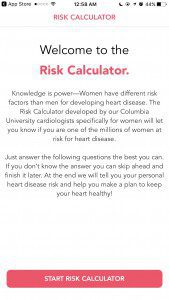 The Love My Heart app was built with the aim to help women learn more about their heart. The app features a Risk Calculator which calculates the different risk factors that a woman may have for heart disease. The app takes women through a series of specific questions such as 'do you smoke,' 'relatives who have suffered from heart attacks,' 'pregnancy,' 'diet' and more.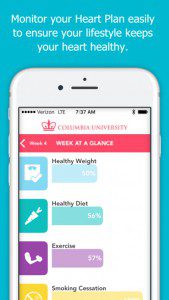 With women being under diagnosed and under treated and with the number of young women dying of heart disease on the rise, this app brings awareness and prevention early on, especially since it's easy to use and within a mobile app format.
The app also acts as a tracking tool to help women stay on top of their goals such as keeping a healthy diet and regular exercise. The cardiologists at Columbia University Medical Center say that up to 90% of heart disease in women can be prevented. Hence, further proving that this app is not only practical but important for women of all ages.
You can download the Love My Heart app on the iTunes store. Try it out and give the app a review!
Get the latest from the Blue Label Labs' blog in your inbox