Restaurant apps have raised the bar of users' expectations. A flashy new website will no longer cut it.
A great way to look at it is like this:
Your mobile app is your #1 employee.
Your customers interact with your app more than all of your in-store employees combined. In many ways, it operates as the face of your restaurant.
Read Our Case Studies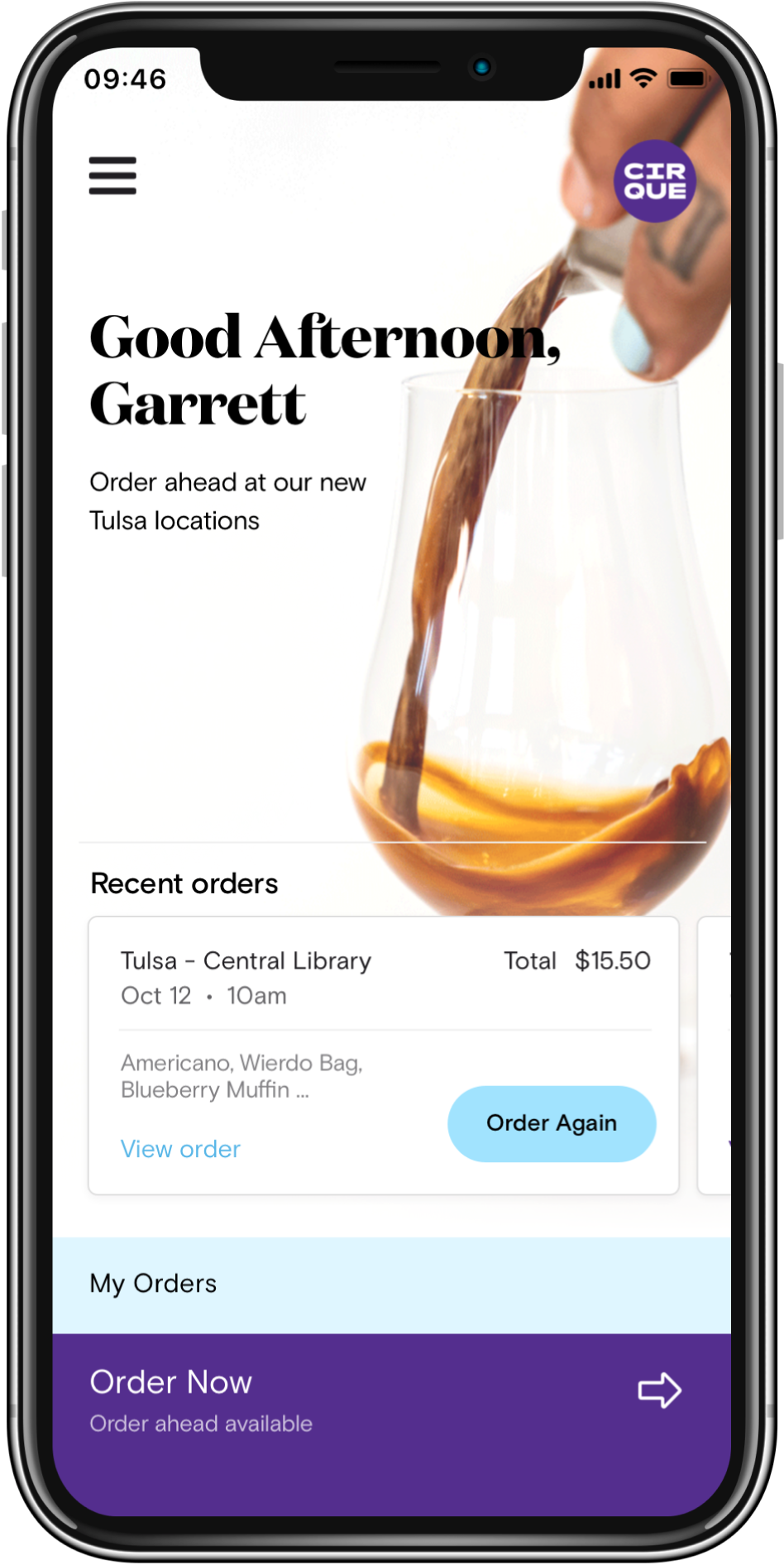 As a result, restaurants realize the long-term value and benefits of investing in their own brand's mobile app.
Whether you're a fast-casual, a QSR, or even a sit-down restaurant, having a reliable, time-saving mobile ordering experience and a rewarding loyalty program are a must these days.
Your customers interact with your app more than all of your in-store employees combined. In many ways, it operates as the face of your restaurant. So, wouldn't you want to make sure that it's doing everything correctly — offering promotions, offering customized orders, and smoothly processing a transaction with no hiccups?
Let's talk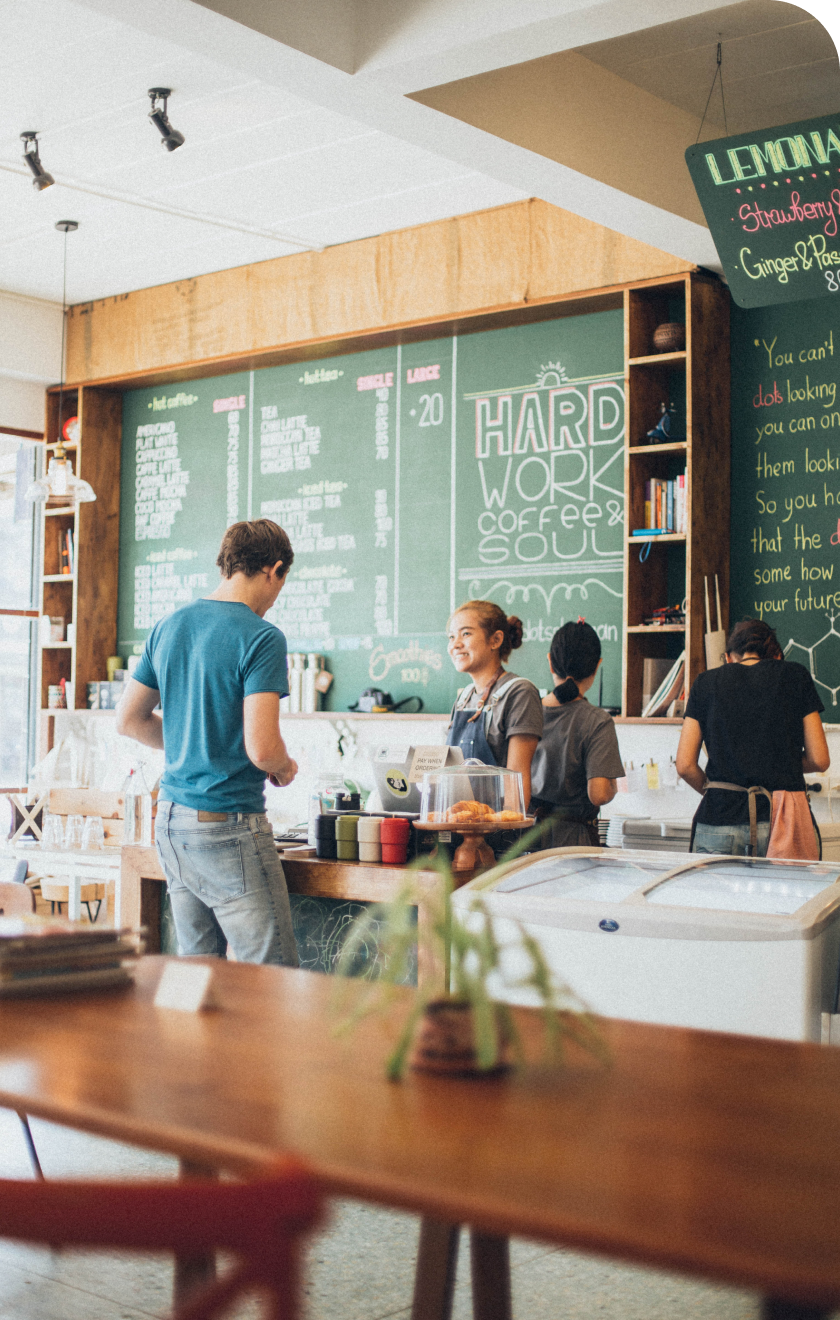 "Thanks to Blue Label Labs, we exceeded our goals for revenue by nearly 40% since launch."
Austin Fogt
Founder @ Cirque Coffee
The typical evolution for mobile apps for restaurants of all sizes.
While an off-the-shelf app from a loyalty service provider may work for some businesses up to a point, they provide little to no customization. Large chains, in particular, quickly hit the ceiling of what that style of app can offer. However, investing in something more custom allows you to better tell your brand's story and offer a more advanced user experience — this is particularly useful for chains where menus and promotions may differ from store to store.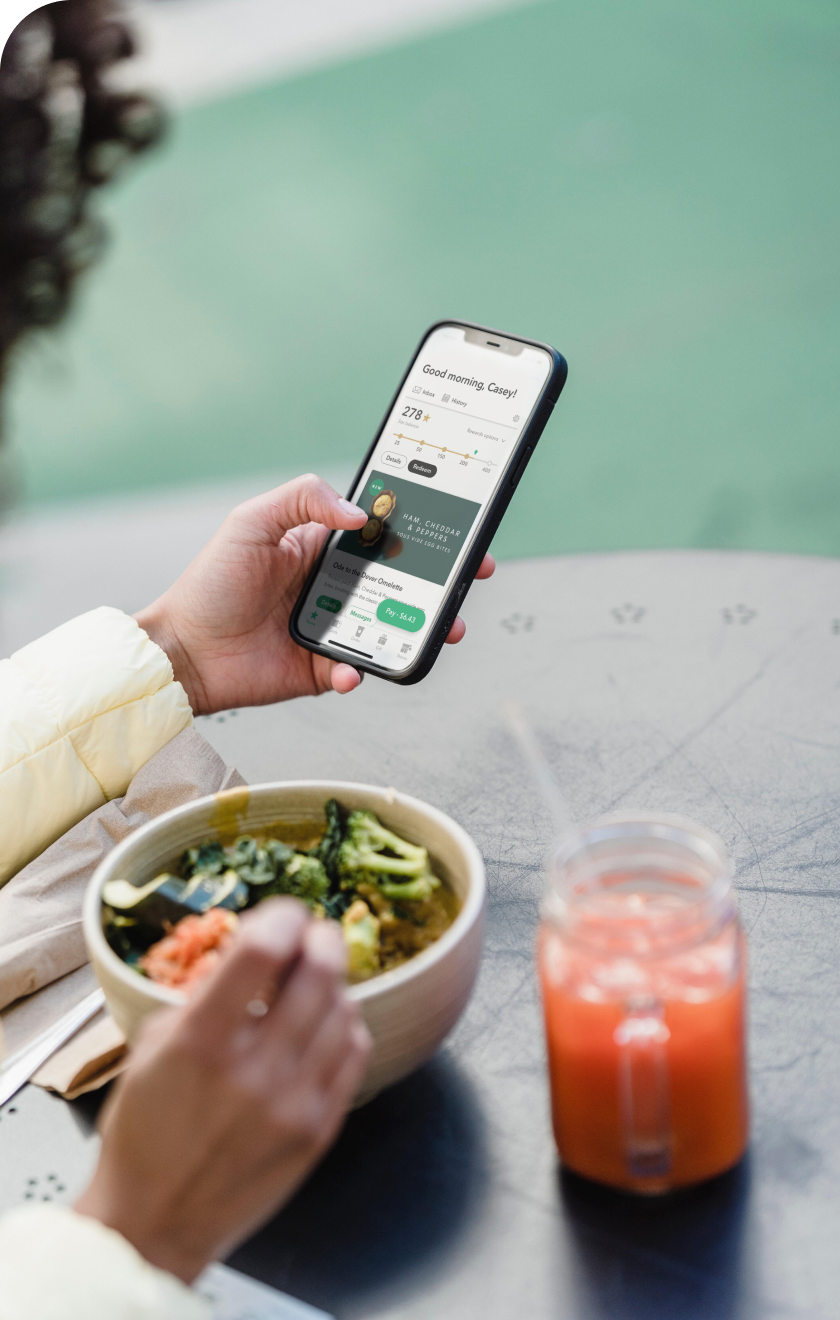 Today's POS Systems allow for full integration
Mobile apps for restaurants can be designed and developed to retrieve data from POS Systems in real time. This means you can choose to launch a brand new, custom-built mobile app for your restaurant and still integrate seamlessly with your POS, allowing you to present all your latest prices, menu items, descriptions, photos and more.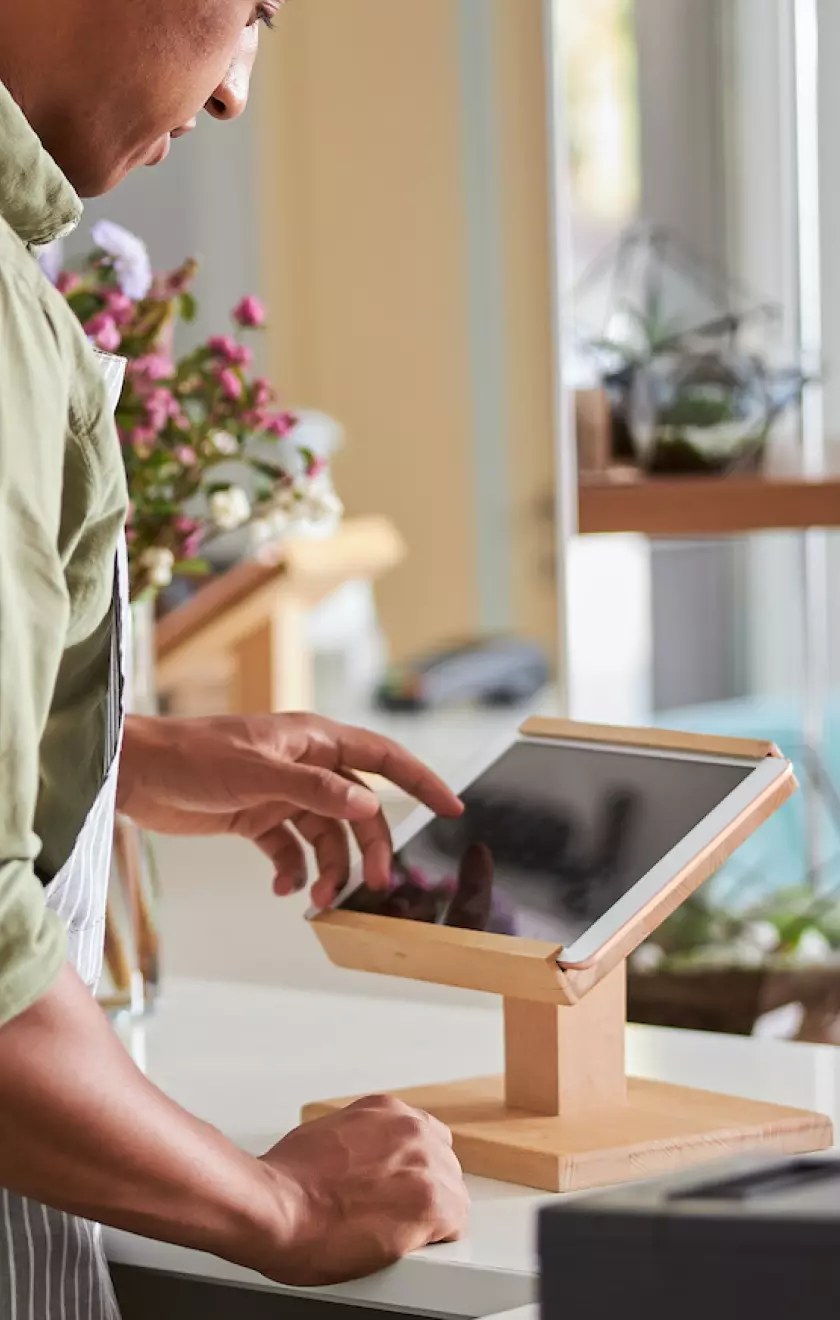 Depending on how far along you are in your evolution.
You can still choose to integrate with a loyalty service provider's rewards program while still offering your own customized user experience. Or, you can choose to follow in the footsteps of companies like Starbucks, Chipotle, and Dominos by creating everything in-house.
Typical Evolution of Restaurant Apps
Off-the-Shelf
Fast and affordable but you will be restricted in how your customers can interact with your brand.
Hybrid
A great way to tell your story the way you want without spending Starbucks money.
Full Custom
Like Chipotile & Dunkin, you control the narrative and own the entire customer relationship.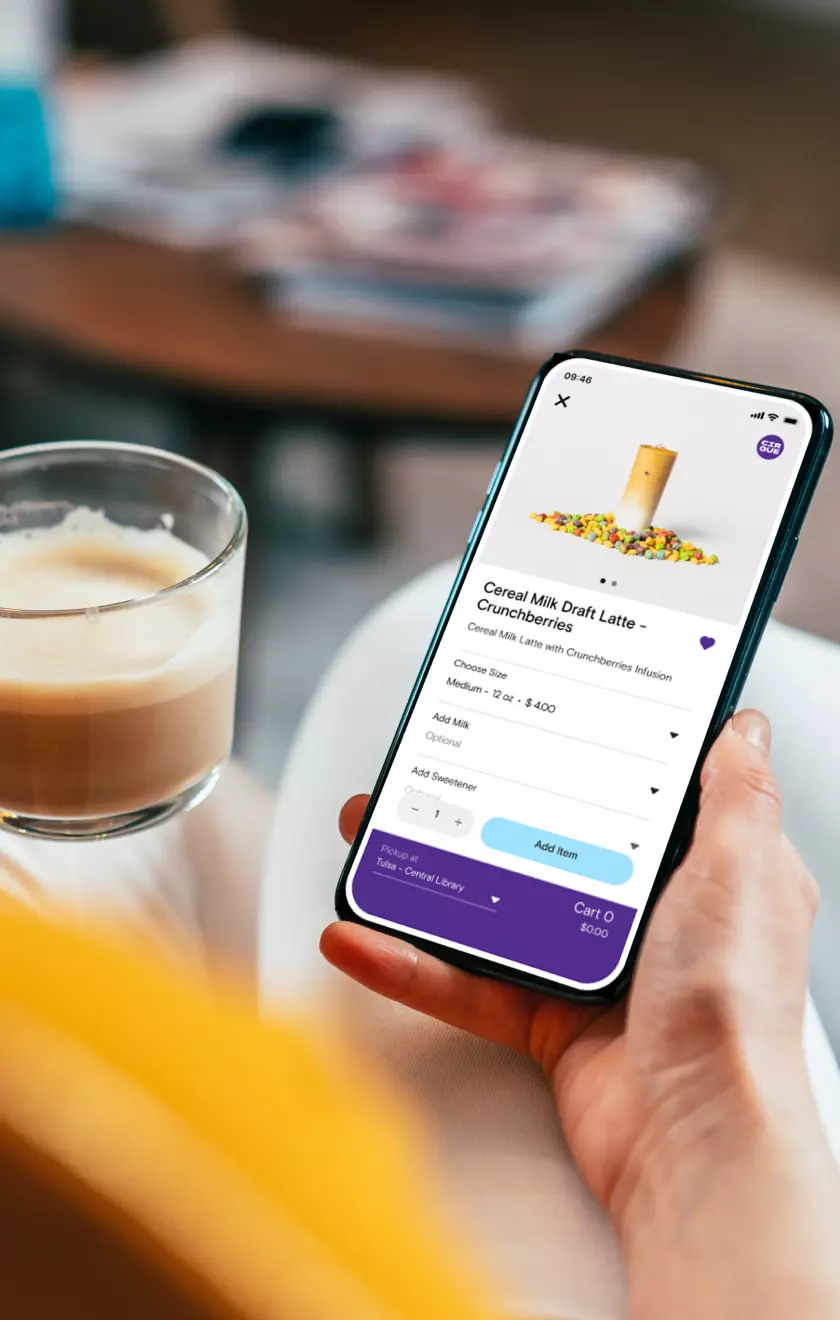 What a Custom App Can Do
Learn how our custom apps help restaurants increase revenue and deliver a better customer experience.
Let's talk!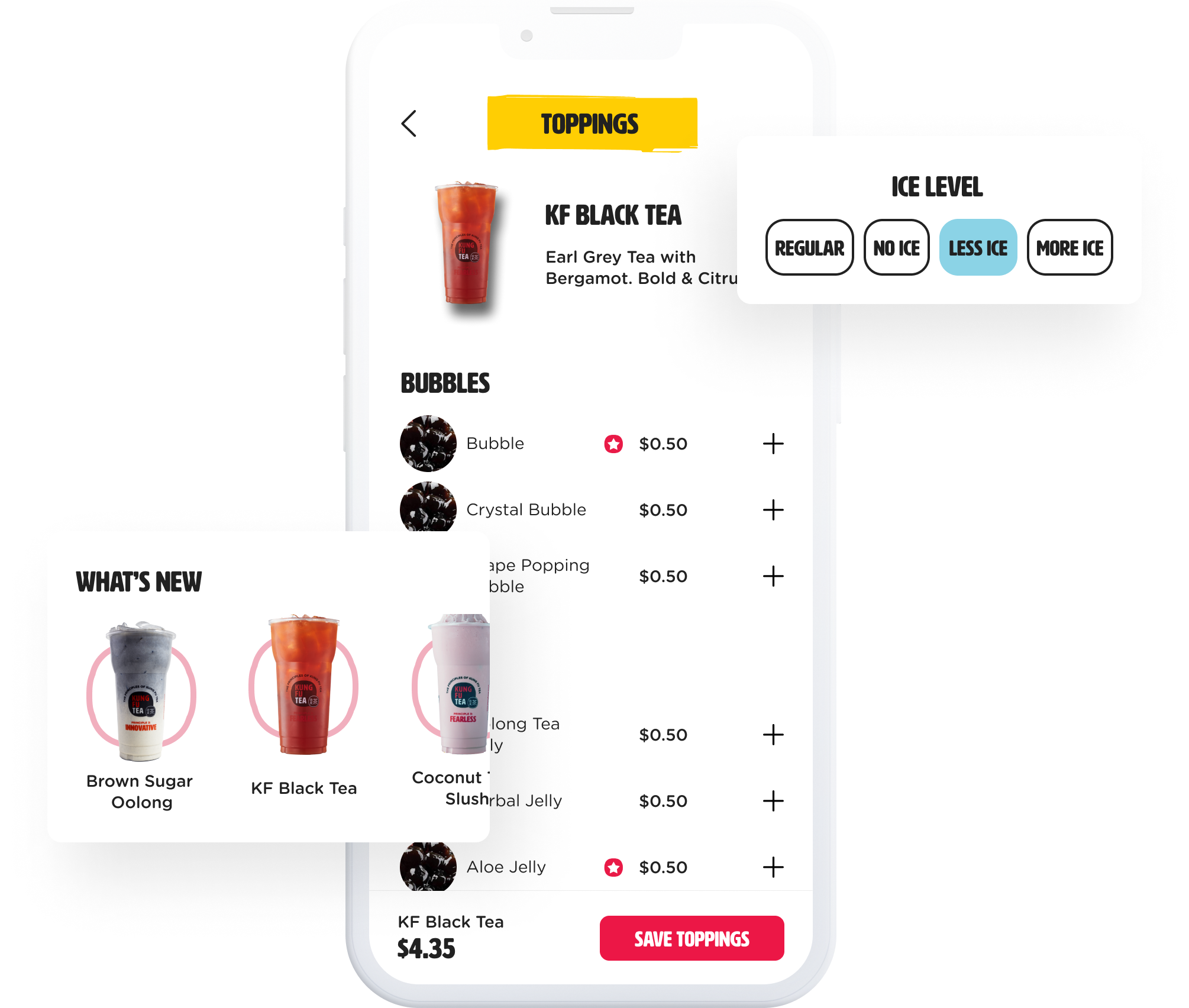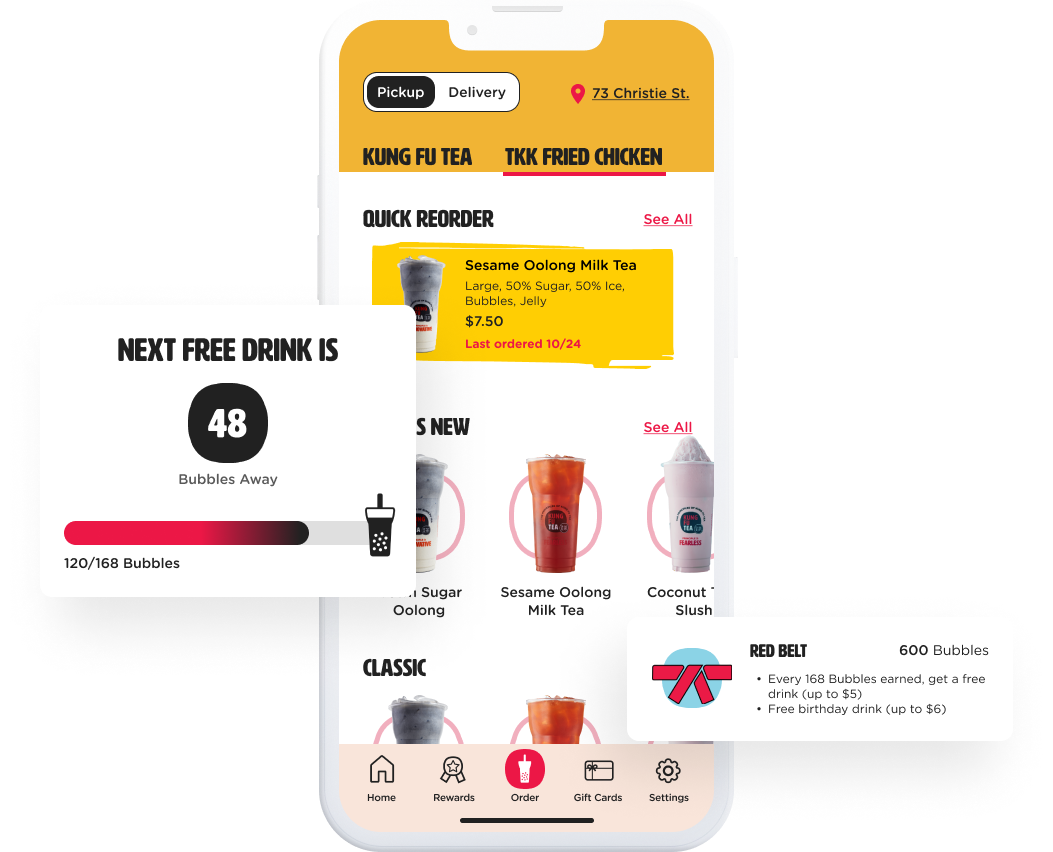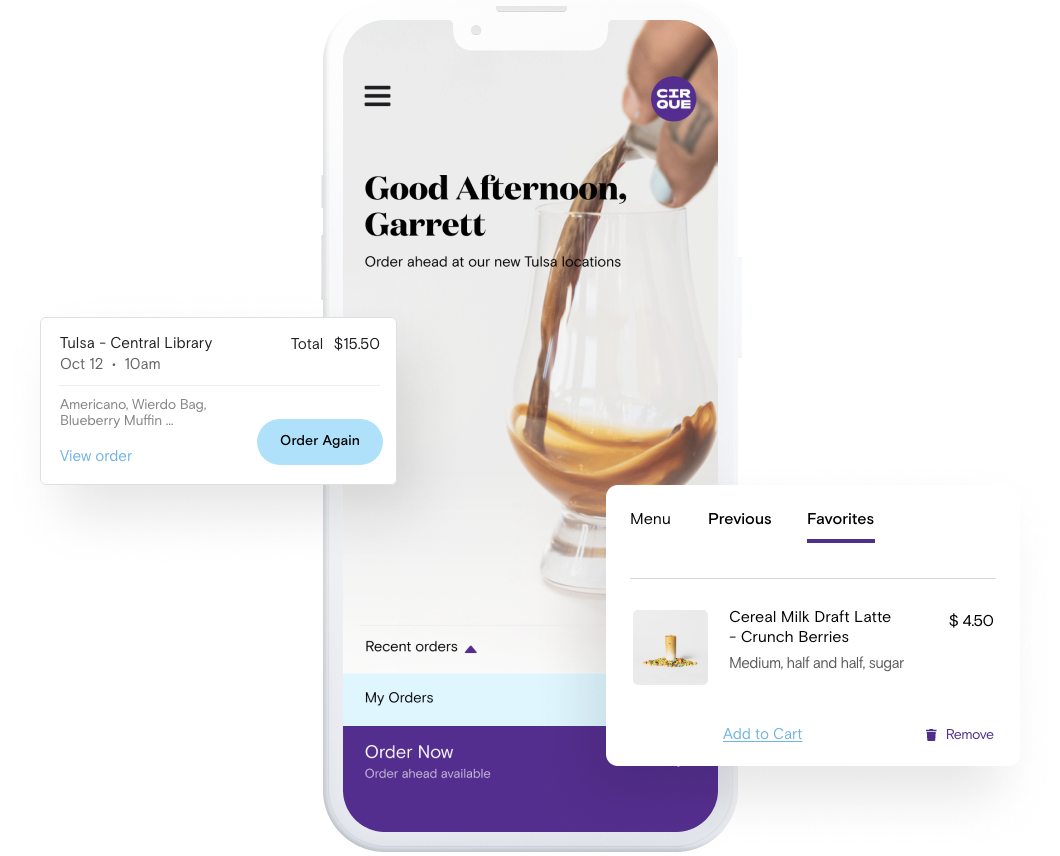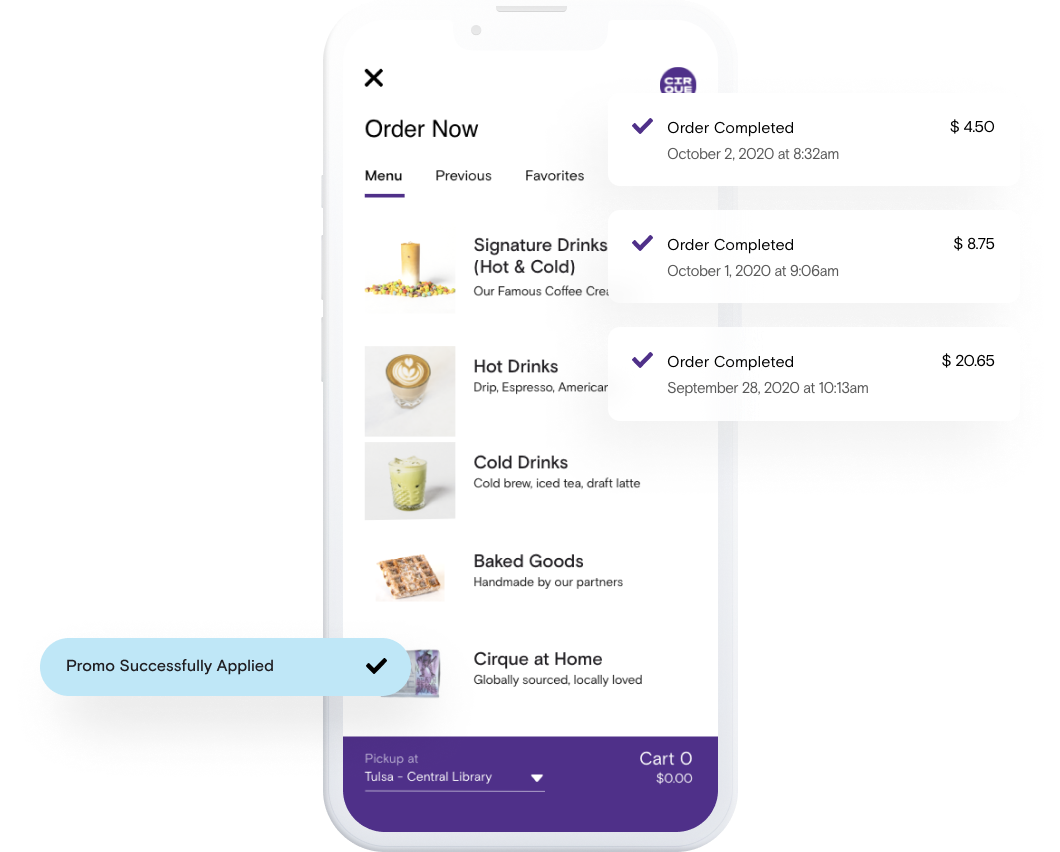 Control
how your customers interact with your menu
With their new app, KFT gained control over their entire mobile ordering process. It's now more closely aligned to an in-store experience than the previous app that cut corners because of technical limitations, ensuring a consistent brand experience regardless of location.
Optimize
your relationship with your customers
We also built out loyalty integrations into the new KFT app, providing marketing and analytic tools to help further sales goals and encourage repeat customers.
Personalize
in-app experiences
Cirque's new app features a sleek UX that better matches their brand's persona than their previous, one-size-fits-all app. This new in-app experience provides customers with a better understanding of Cirque, building brand trust.
Increase
app-based sales and brand loyalty
Their new app, coupled with their custom admin panel, now allows Cirque to promote and execute loyalty programs quickly and easily. This new flexibility improves customer relations and builds brand loyalty.
Our awards and recognitions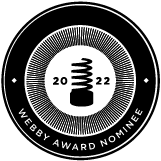 for Tide Laundromat in the Connected Products & Wearables category, alongside Apple and Samsung.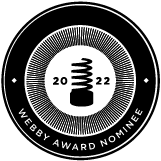 for the Happier App in the Best User Interface category, alongside Deloitte and Intuit.

Made in NY
We're recognized as a Minority Owned Business in the state of New York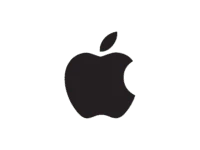 Hyer Reached #4 in the App Store's Business Category just below the Zoom & Microsoft Teams apps.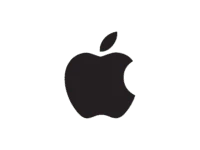 Top App Store App
Bopdrop reached #12 in the App Store's Music category, just below the iHearth Radio and SiriusXM.
We have been recognized as one of the best US-based product strategy, design and development agencies.
Let's talk!
We'd love to hear what you are working on. Drop us a note here and we'll get back to you within 24 hours.