6 Digital Transformation Examples from Blue Label Labs
Digital transformation comes in all shapes in sizes – for some, it's a process that has to occur from the very beginning to land a spot in the market while others adopt a new or overhaul an existing effort after years in the business.
Throughout the following, we're going to provide some examples that demonstrate how Blue Label Labs has helped create digital transformation for several of our more recent clients.
1. The Happier app brings digital transformation to Gretchen Rubin's "Four Tendencies"
In case you missed it, the Happier app we designed and developed for Gretchen Rubin Media won a Webby Award in Best Visual Design – Function category this year.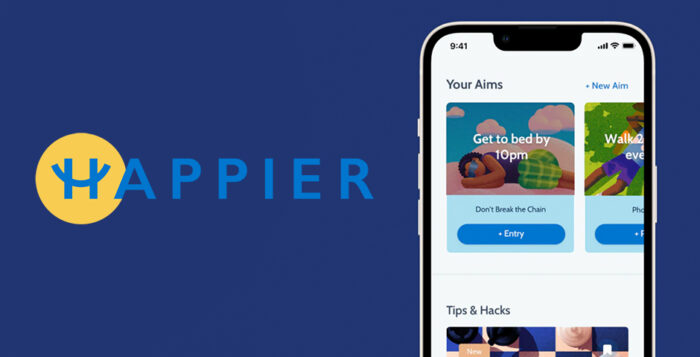 We've showcased the Happier app a lot in recent times so we won't cover all the specifics. What we will point out is how this app is a shining example of digital transformation for the author's Four Tendencies framework. 
At its core, her system is all about recognizing behavior and adapting accordingly throughout time – the app provides tracking tools and loads of content that bring lessons into the world in a method that's typically much more engaging than less interactive mediums.
2. Blue Social makes exchanging info easy again
Modern tech makes it easy for us to connect but it's created a bit of a problem exchanging info in the real world.
Now that we have so many platforms where we can connect, exchanging info has become more cumbersome than the business card.
Blue Social is another product that made the Webbys this year because of how it streamlines connecting in the real world. Users can activate a secure mode to find other users at events and can control the contact information they share with anyone, even those without the app!
3. MagicMoney brings ticket processing for venues to the modern era.
The contactless ticketing system we built on top of Clover for MagicMoney brings digital innovation to venues and carnivals – the app works in conjunction with an RFID-based wristband system that can be printed onsite.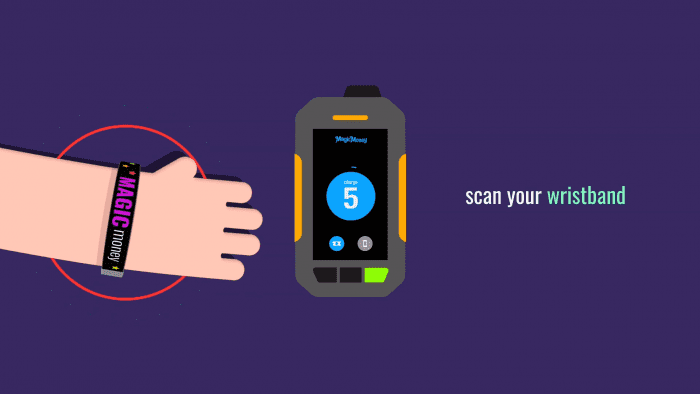 Attendees can upload cash to the system which enables them to securely pay for attractions by simply presenting their wristband. 
This greatly reduces the time for individuals to check in to the venue and engage with paid attractions. Guests don't have to hassle with cash (or other payment forms) which streamlines their experience by allowing them to simply scan and go. 
MagicMoney effectively transforms the event industry by reducing human labor, minimizing shrinkage and fraud that tend to occur in busy environments, as well as increasing customer satisfaction.
4. The Delve platform brings ML-based generative design to urban development projects 
The Delve platform we developed alongside the Google subsidiary, Sidewalk Labs, brings greater insights to development projects while reducing risks.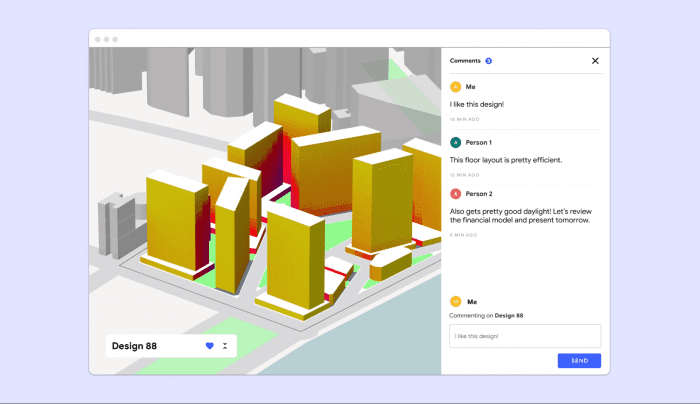 Before modern generative design, architects and engineers would need to collaborate to manually develop designs and specs for urban planning and other large building projects which were both incredibly time and prone to error. 
The platform allows users to input the parameters of a project and develop an initial design that is used by the system to produce multiple variations based on a project's priorities and constraints. 
In this case study, you can learn about how UK-based real estate developer, Quintain, used delve to produce 24 high-performing variants from 40,000 designs in just eight weeks for a large apartment in Wembley Park. 
5. My Reproductive Portal improves patient onboarding for the RMA Network 
The RMA Network serves the community by providing fertility services for couples trying to conceive a child. In the past, the onboarding process was executed with pen and paper which was labor-intensive, cumbersome, and subject to mistakes.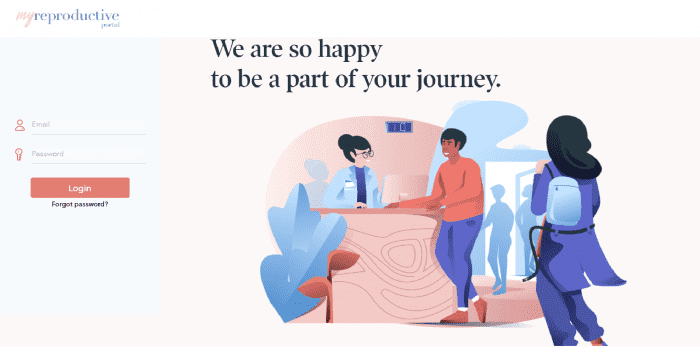 By developing the My Reproductive Portal, the onboarding process is automated which considerably reduces the time it takes to collect and review information. 
The portal provides an experience for a patient's reproductive journey by acting as a central repository of information where users can access lab results, clinical information, and much more.
This eliminates labor needed to onboard patients, speeds up the process, increases visibility, and increases patient satisfaction.
6. A new wave of fitness is being ushered in because of systems like JAXJOX
Fitness has evolved quite a bit in the last decade thanks to fitness tracking apps that brought a wave of digital innovation to the industry.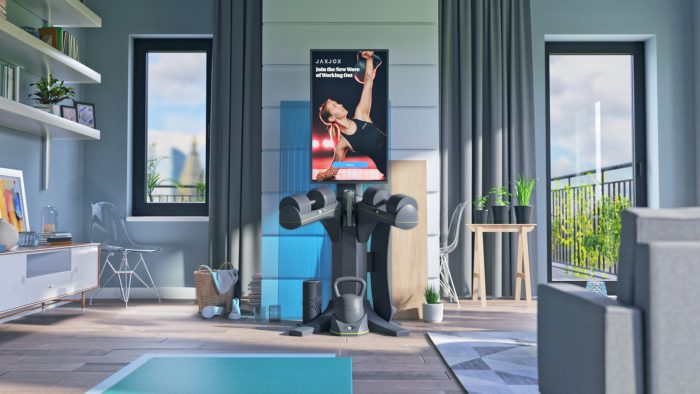 The JAXJOX system offers a first-of-its-kind solution for weight training that connects users with on-demand, virtual fitness sessions, and pre-recorded routines. 
The app also offers a sophisticated tracking and analytics system for measuring performance in addition to featuring gamification mechanisms that help keep users motivated. 
Thanks to apps like the system offered by JAXJOX, users get more out of their equipment through interactive classes as well as much deeper insights into their performance when compared to low-tech solutions from previous generations.
Blue Label Labs is a leader in digital transformation
Digital transformation is central to what we do – beyond building apps, we engage companies by exploring the entire scope of digital initiatives by analyzing businesses' current processes and identifying pain points to provide well-designed optimizations through digital processes.  
If you're looking to bring digital transformation to your business, get in touch with us to learn more!
Plug in your email below here to receive a monthly roundup of our content