How Enterprise Apps Are Becoming More Commonplace
We recently worked with the United Nations to develop their "How-To" app for delegates. The United Nations needed a way to consolidate the large amount of information that it houses, making it easier for delegates to navigate the vast system. Helping companies to connect their internal structures and systems into a mobile application is no easy feat, but with proper discovery, planning and user story development, we were able to deliver a product becomes useful for all sides.
Enterprise apps are on the rise
We've found that, lately, more and more enterprises are looking for ways to come up with mobile app solutions that can help consolidate and streamline their internal communication lines and systems. In fact, 2017 was predicted to be a year when we would see a rise in demand for enterprise and workplace apps.
Many of us are used to consumer apps and apps that we use in our independent, every day lives.  Apps introduced in the workplace have become more commonplace and more accepted by employees as they help streamline processes. Including the fact that more and more employees are mobile, remote or always on the go, mobile apps are naturally an excellent solution due to their low barrier to adoption (most employees have a mobile device).
Security in enterprise mobile apps
A natural first question when it comes to enterprise apps is security. There's always a vulnerability to factor in when it comes to "data" leaving the company confines. Many best practices and security solutions have been put in place to mitigate the risk factors involved. Encryption will be key and strong password authentication and password controls are a few protocols to consider. Regardless of what type of app you're building and for which employees, many companies can rest assured that mobile solutions for the workforce is becoming far more normal and far more secure.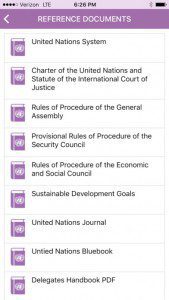 Mobile apps that serve as a resource for anyone dealing with your organization is always a win win for all. We're living in a mobile driven world, and enterprises will have to streamline the way they communicate with, not only customers, but also it's internal team and staff.
For a mobile app solution for your enterprise, click here to get a quote!
Cover Photo by Alex Kotliarskyi on Unsplash
Get the latest from the Blue Label Labs' blog in your inbox