Inside.com Breaking News App Review
Receive the latest news across numerous different topics all in the palm of your hand with Inside.com Breaking News. This new app was just released onto the iTunes marketplace on the 28th of January and has received high ratings and a lot of positive feedback from users. While the idea of a news reader is not revolutionary, Inside.com Breaking News adds a few new features to the mix.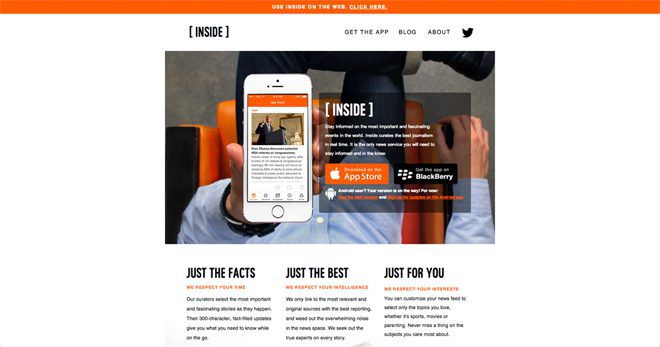 Features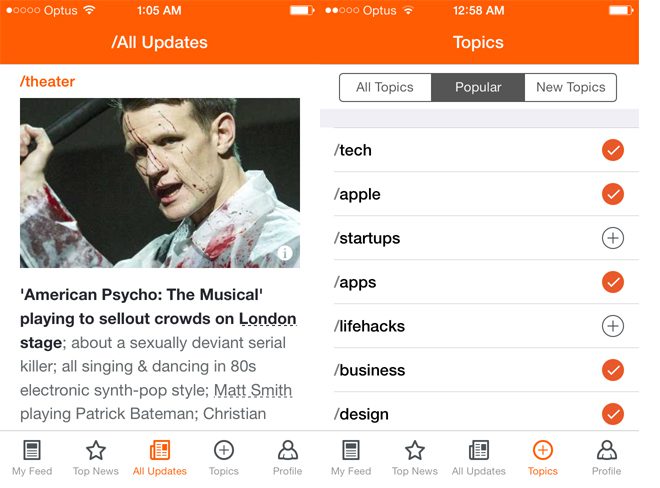 It is not always desirable to read a huge article on your iPhone, which is why Inside.com Breaking News curates their news in the form of 300 character summaries. Sometimes you want to stay up-to-date on current affairs but you might only want to read a full article on something that really interests you. The ability to add specific topics to your profile, means that the news which matters to you will have higher visibility and priority, but you can still read other news in the Top News and All Updates sections. Inside.com Breaking News also allows you to vote on news, further narrowing your preferences and interests.
News is constantly being aded to the app 24/7 and features stories from all over the globe, over 1,000 updates are added daily. Individual user profiles means you can use different accounts for different purposes/topics or share your iPhone and have separate accounts for each different user. There is also an ability to send news to your email or message contacts with the integrated share functions.
Usability
Inside.com Breaking News is a simple app. Its simplicity is quite welcoming, especially the addition of the swipe-right gesture to view more articles in the archive. This allows users to read more articles without loading a new page or hogging screen size, an elegant solution to a problem we often see in reader apps. All the buttons and text are the perfect size for an iPhone app, and its simple design makes for great readability.
Overall the usability of the app is great, but it isn't perfect. The app currently does not have a search function for topics, meaning you will have to scroll down the huge list of topics to find the ones you want.
Pros
Great approach for supplying news to a mobile audience

Allows for greater customization of news with its voting system

Integrated share options to your Message and Email contacts

Simple design which does not interfere with readability

Massive library of news and a huge variety of topics

Live updates add new stories to the app even while you are browsing
Cons
No Search function for topics means you have to sift through the huge list of topics to find the ones you want

Removing Topics from your profile can be difficult as you have to find them through the topics section and untick the checkbox

No "Read Later" option means some of the news articles you found interested may get lost when you return to the app at a later time

Feels a bit choppy as you scroll down the list of articles while the app is downloading new photos and articles
Inside.com Breaking News Overall Impression
The Inside.com Breaking News app is a great addition to any iOS device owner that likes to keep up-to-date with the current state of affairs. While using this app I did have a problem with the "My Feed" function, which may have been a bug with my own device. However if it was working as intended, you will have a constant stream of news on the topics that you added to your profile.
The simplicity of Inside.com Breaking News is one of its strengths, but also its weakness. The core concept of the app is there and presented within a strong package, but it does lack a few features that would make it one of the better news readers on the iTunes marketplace. Overall, Inside.com Breaking News is proof that with a strong and simple idea, you can construct a great app.
Get the latest from the Blue Label Labs' blog in your inbox
You might also like