Locket's Yunha Kim On Marketing Strategies
Locket wasn't the first company aiming to take over the smartphone's lock screen, they just did something different, impressing both users and investors alike. They have transformed the phone's boring lock screen into something that engages users.
To monetize it, Locket turned to mobile advertising. But as you may already know, ads are not something users enjoy watching. They try to find workarounds to avoid watching ads, because mobile advertising is currently about ugly, cluttered ads, peppered with pop-ups that abruptly interrupt user engagement with an app.
To deliver a great user experience and engage users, one of Locket's base principles was to focus on high-quality content.
At a time when Facebook was attempting to take over the user's lock screen by delivering content, Locket brought ads to smartphones. The app was unique, because in an era when mobile advertising was all about annoying pop-up ads it only displayed beautiful, print-quality advertising, and instead of making users pay for an advertising-free version of the app, Locket rewarded its users to rent out their lock screens for ads.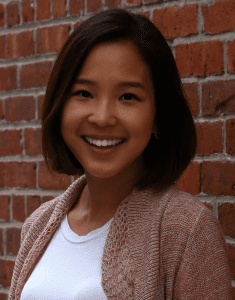 Having a clear vision about what a company wants to bring to its user base is very important, but one key element Yunha has learned since she started the company is the need to be flexible – to learn and shape your product as you go. When Locket Inc. was founded last year, the team did not know anything about startups or mobile app development: they had an idea and wanted to make it happen.
So the five members spent day and night for three months developing the app and creating a great marketing plan with clear goals, just to finally push the application out when it was only 70% ready.
What they got was a tremendous amount of market feedback, which guided their future updates and led to Locket's success. They mainly used the press to get feedback from the industry and spread the news about the app to general public.
Communication and relationship with reporters was instrumental in Locket's success. Yunha realized the importance of great communication with reporters in the early days of the startup. "The press has played a key role in Locket's organic growth", Yunha told me.
One of the most important steps in marketing an app are to identify essential publications for spreading the news, and to get in touch with reporters. However, this isn't enough to make the headlines. "Avoid begging them to write an article about your startup. Impress them with your idea and execution. Establish relationships and get support from them."
Since its launch, Locket has made headlines in key online publications such as TechCrunch, the Huffington Post, Venture Beat, Time, BuzzFeed, etc. and utilized them to orchestrate the organic growth of their user base, which currently stands at 500,000 users as of writing this article. But besides the press, Yunha also used their own blog and social media presence when announcing important changes to the app.
Yunha tells me, "As far as other marketing channels go, here at Locket, we have decided not to spend too much time on building intricate marketing plans before we know that our product works."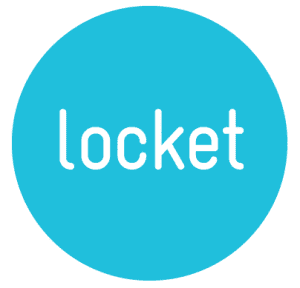 Also, flexibility is important for a CEO to be able to make the switch from one business model to another. After the initial success of amazing organic growth, Yunha realized that their business model wasn't sustainable. As a result, she made important changes to Locket.
Eliminating payments for watching ads obviously led to a slight user backslash, but Yunha is thinking big: Locket is now available internationally and working according to the company's principle of being the contextual lock screen app that delivers only high-quality content.
When asked what advice she would give to fresh startups, she mentioned the following. First, don't spent too much time developing the perfect product – focus on getting out the MVP as fast as you can, so you can shape the product with the market feedback. Secondly, don't spend months creating marketing plans before you have your product. Once you have the product, utilize the press to get the early adopters to shape the product with you.
Get the latest from the Blue Label Labs' blog in your inbox