Why Your Brand Needs An Apple TV App
Since its first generation release in 2007, Apple TV has grown to fill a significant space in our living rooms and in our lives. At a time when many people have abandoned cable TV for online streaming services such as Netflix and Hulu, Apple TV has continued to lead the way, offering customers a single source for all their entertainment needs.
Currently in its fourth generation embodiment, Apple TV has evolved and received major updates that aim to increase functionality. During their highly anticipated March 21, 2016 launch event, Apple announced a major new update for the current Apple TV model (which has been on the market for under six months).
Unveiled in September 2015, the fourth generation Apple TV (and current model) was the first device to support third-party developer apps. In a nutshell, this meant that many of the apps available on other Apple devices could now be downloaded onto Apple TV. It also opened the door to companies who wanted to develop their own apps. At the time of this release, Apple CEO Tim Cook stated, "We believe the future of TV is apps." True to their word, Apple announced that as of their March 21 press event, the newly updated Apple TV already has 5,000 third party apps.
With this overwhelming amount of new apps available for download, Apple has responded by offering new features like folders for app organization (similar to the folders found on iPhones) and Siri-enabled searching on the app store. The latter of these two updates addresses a common complaint expressed by existing users of Apple TV: the laborious on-screen keyboard used for entering passwords or searching for content.
The process of entering text into the Apple TV was time consuming and felt strangely antiquated. The new Apple TV upgrade rectifies this, allowing users to input text using diction through the Siri remote.
By opening up Apple TV to third party developers and upgrading the device to further facilitate app-based use, Apple is making big strides in revolutionizing the world of television. Recognizing early on that more and more people were starting to rely solely on streaming services for their viewing needs, Apple was able to take the reins and lead television further into that direction.
Ultimately, with third party apps now available on Apple TV, customers will be able to find all their desired content on the device, rendering other systems obsolete. Tim Cook's words, it seems, were a self-fulfilling prophecy.
Guest authored by Olga Grigorenko of Blue Label Labs' partner Fueled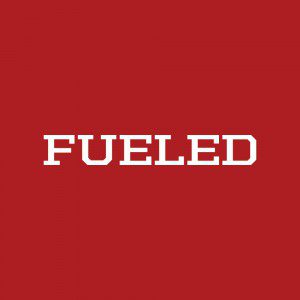 Get the latest from the Blue Label Labs' blog in your inbox
You might also like