Behind The App: Steve Young, Pixel Happy Founder & Mobile App Chat Host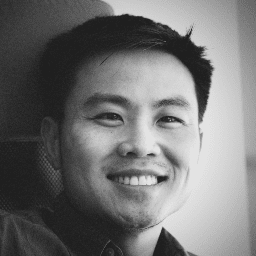 Imagine owning an app business, running a podcast, and having a full-time job. All while raising a family with two kids (a five year-old and a three month-old, to be exact). It doesn't sound easy, but Pixel Happy founder, Steve Young, sure makes it look that way.
Inspired by his children and driven by his passion for the mobile app space, here's how this appster managed to do it all.
Whether they let an idea brew in their heads or jump right into development, many appsters have an epiphanic "Aha!" moment when they realize appsterdom is in their destiny. For Steve, Pixel Happy started with an iPhone and a one year-old.
"When my son was 18 months old, I handed him my iPhone and he knew exactly what to do with it," said Steve. "I downloaded a few educational apps for him and saw the progress he was making because of them. I was inspired to build something that could entertain and educate him."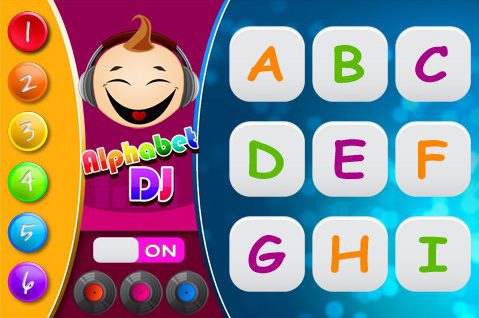 And ABC DJ was born. An educational app designed to help turn toddlers into super genius Spelling Bee worldwide champs – or at least teach them how to phonetically spell any three-letter word – ABC DJ uses the power of phonics and music to build a foundation for language skills to stimulate the little ones' listening and speaking vocabulary. (Fun fact: ABC DJ was also inspired by RapMushi, a music app that lets you create hip hop samples by playing DJ and tapping on words to write the lyrics).
Don't have a soft spot for baby apps? Steve makes apps for grownups, too.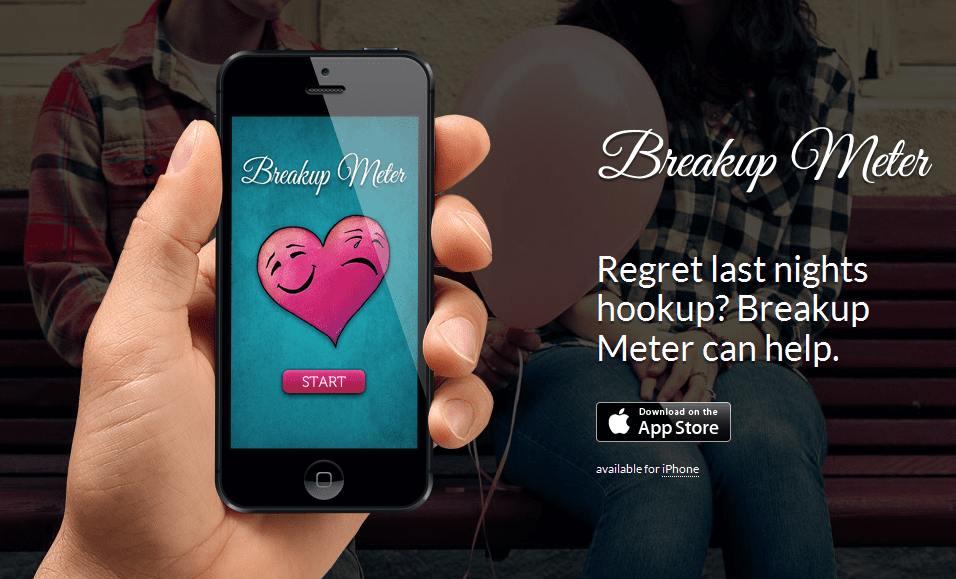 Ever think about whether or not you and your significant other actually have a future together? Ever wonder how much time is left in your relationship? Pixel Happy's latest app, Breakup Meter, will tell you. Just take a photo of you and your "soulmate" together and Breakup Meter will do all the number crunching to calculate whether you're with Mr./Mrs. Right or Mr./Mrs. Right Now.
But Breakup Meter is much more than just an app. It's the antithesis of Steve's own relationship with app development pre-Breakup Meter, one where fear and rejection met Steve's tenacity and mean right hook.
"Before Breakup Meter I developed an app called BS Meter. The app allowed you to record something and it would repeat what you said and say 'That is Bull [beep].' Throughout the whole process I knew it was a silly (or lame) app, and there were many times when I wanted to stop building it. However, I forced myself to finish it. Then Apple ended up rejecting the app.

The lesson from the BS Meter was to get back into the mode of launching and punch fear in the face. People get stuck at the idea stage and never make it to launch."
In addition to ABC DJ and Breakup Meter, Steve is also working on a time converter app to help facilitate meetings around the globe. "You'll be able to easily see what time is best for meetings with people in different time zones. I talk to many international app developers and I need this app just for me."
Then there's AppMasters, a podcast for mobile entrepreneurs by mobile entrepreneurs, where Steve hustles to bring in the best app entrepreneurs to give listeners the low down on how to make it in the mobile world. Check out our resident editor's own AppMasters (previously MobileAppChat) interview here.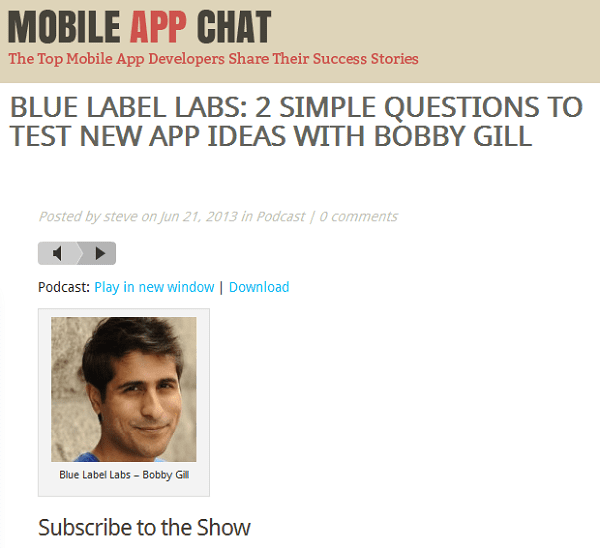 So how does Steve juggle Pixel Happy, AppMasters, a day job, and his role as family man? One word: coffee. It doesn't hurt that Steve is also the king of time management.
"Honestly, it's not as tough as some may think," he pointed out. "You have a schedule that makes sense for everyone and you stick with it." (On a typical day, Steve records his podcast episodes at six or seven in the morning, then goes to his day job. He spends time with his family after, then gets back online around ten when the kids are in bed).
The toughest challenge, according to Steve, is persistence. "Mike Tyson said, 'Everyone has a plan until they get punched in the face.' The mobile space is something I'm extremely passionate about and right now it's my only focus outside of work and family."
Asked if there was anything else he could have done differently since launching Pixel Happy, the answer is the very same advice he would give other appsters: It's all about market research.
"Ideas are amazing when they're in our heads," he said, "but if everyone took a little time to research if it's actually a valid idea, then you wouldn't see so many bad apps out there. Even something as simple as seeing how many searches there are for a particular term will tell you if there's a market for the app. Before I launched Breakup Meter, I saw that there were 10,000 searches a month for the term 'love meter' in Google. It's not the only validation I would do, but it's a good start."
Channeling Theodore Roosevelt, Steve had one last piece of advice about launching an app startup, especially if you have a family and a full time job: "It won't be easy, but nothing worth doing rarely is."
Download ABC DJ and Breakup Meter on the App Store.
Follow @stevepyoung.
Get the latest from the Blue Label Labs' blog in your inbox