Top 5 Financial Planning Apps
Top 5 Money Management Apps That Make Financial Planning Easy
Everyone is on the same level when it comes to managing their finances — we hate to do it but know we have to. Fortunately, there are a slew of mobile applications out on the market that can help you manage money coming in and out of your accounts. Here's the best five money management apps for keeping your finances in check.
Mint Personal Finance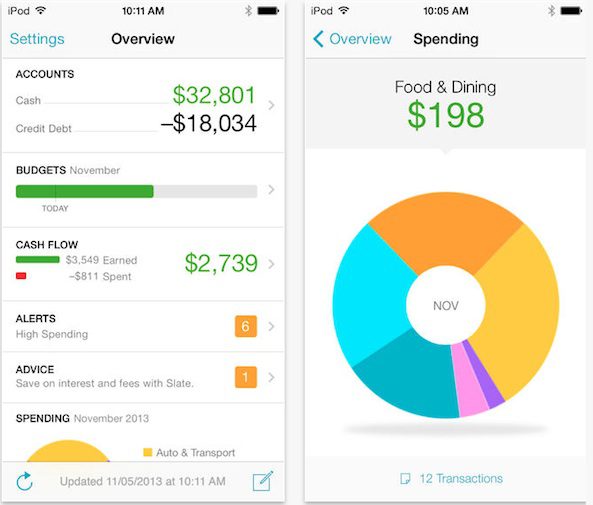 The free Mint.com app for iOS or Android offers everything you love about the web site on the go and in the palm of your hand. You can track, manage, and budget your money, connect your bank, credit, and other financial accounts, and safely, securely keep it with you wherever you are. It also syncs with the Mint.com website so you're always up-to-date. It's arguably one the best financing apps on either platform.
Price: Free
Available for iOS and Android.
DailyCost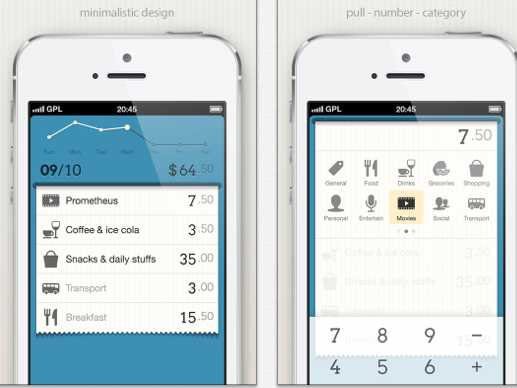 If you want to isolate the expense tracker function inside of Mint Personal Finance in a simple day-to-day app, then DailyCost is a great buy. A wide variety of categories lets users input all of their daily expenses. Holding your phone horizontally, you will be able to see graphs and statistics on your spending. The app also tracks your weekly and monthly spending by category and can be backed up in iCloud to be used on all Apple devices, including the iPhone, iPad, iPod, and Mac. Your data won't be lost anymore.
Price: $1.99
Available for iOS only.
BillGuard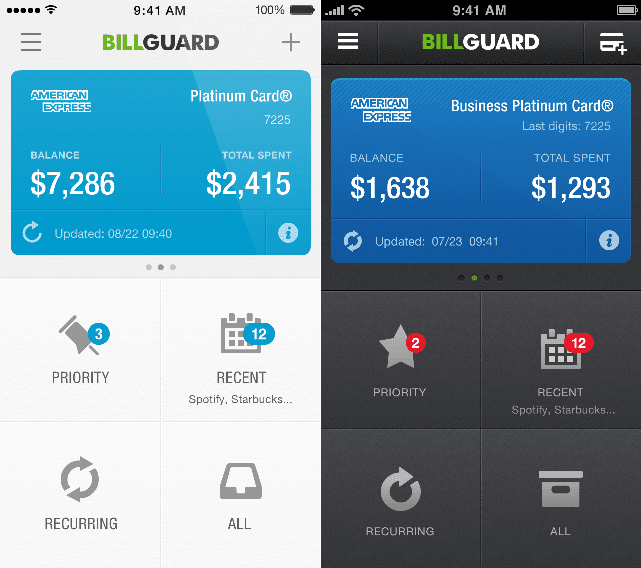 BillGuard helps you go over your credit card statements with precision for any questionable or unwanted charges immediately. It flags merchants who frequently charge consumers for products or services they've either forgotten about or they didn't know they were requesting. It's an interesting way of isolating one element of personal finance that's mostly overlooked in many more robust applications. BillGuard's functions are simple and to the point as it focuses on one important element of finance tracking. It does what it sets out to do very well.
Price: Free
Available for iOS only.
Level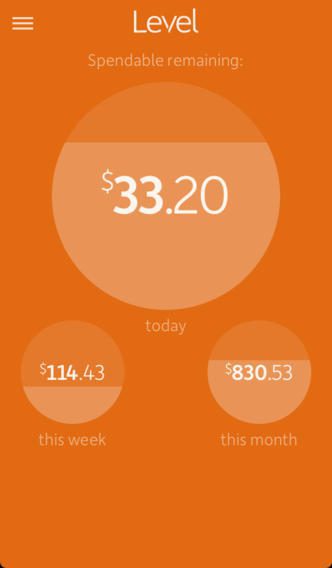 Level, like Mint, plugs into your bank accounts and pulls in all your transactions, but instead of merely being an interface — a client for all your money — Level implores you to do something about your spending. The core functionality of Level is taking the money you have left after recurring rent and bills each month and dividing that number by 30 (or 28, or 31) to show you how much you can spend today. Spend over your daily limit, and your spending limit the next day drops accordingly. Level is the simplest way to gauge, at a glance, how much money you can spend today to stay on track to net zero dollars at the end of the month.
Price: Free
Check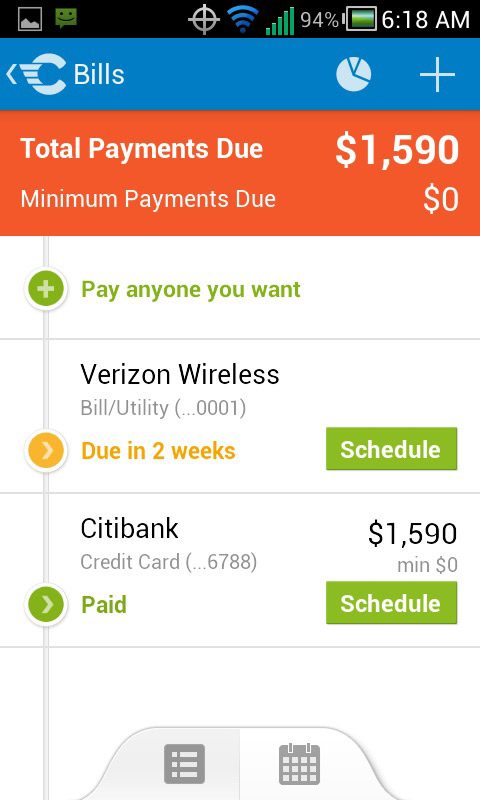 Check, formerly called Pageonce, helps you stay on top of bills and pay them from your mobile device. Those mobile payment features include not just major service providers, but also small businesses and individual proprietors. It's a simple app that doesn't offer a ton of features, but it does online bill-pay as well as anyone. This is the app to get to save you from paying any more late fees.
Price: Free
Photo Credit: kenteegardin
Get the latest from the Blue Label Labs' blog in your inbox