The Valuations Of Flappy Bird Clones
If you build it they will come. And if you achieve success they will copy it.
While the wildly successful Flappy Bird iPhone game has seen its share of controversy, it has also seen its share of copycats from Flappy Miley to Flying Drake.
That's why we decided to put together the estimated app worth of all the popular Flappy Bird clones according to Sensor Tower.
You can create your own Flappy Bird game on Udemy for just $127 (includes source code).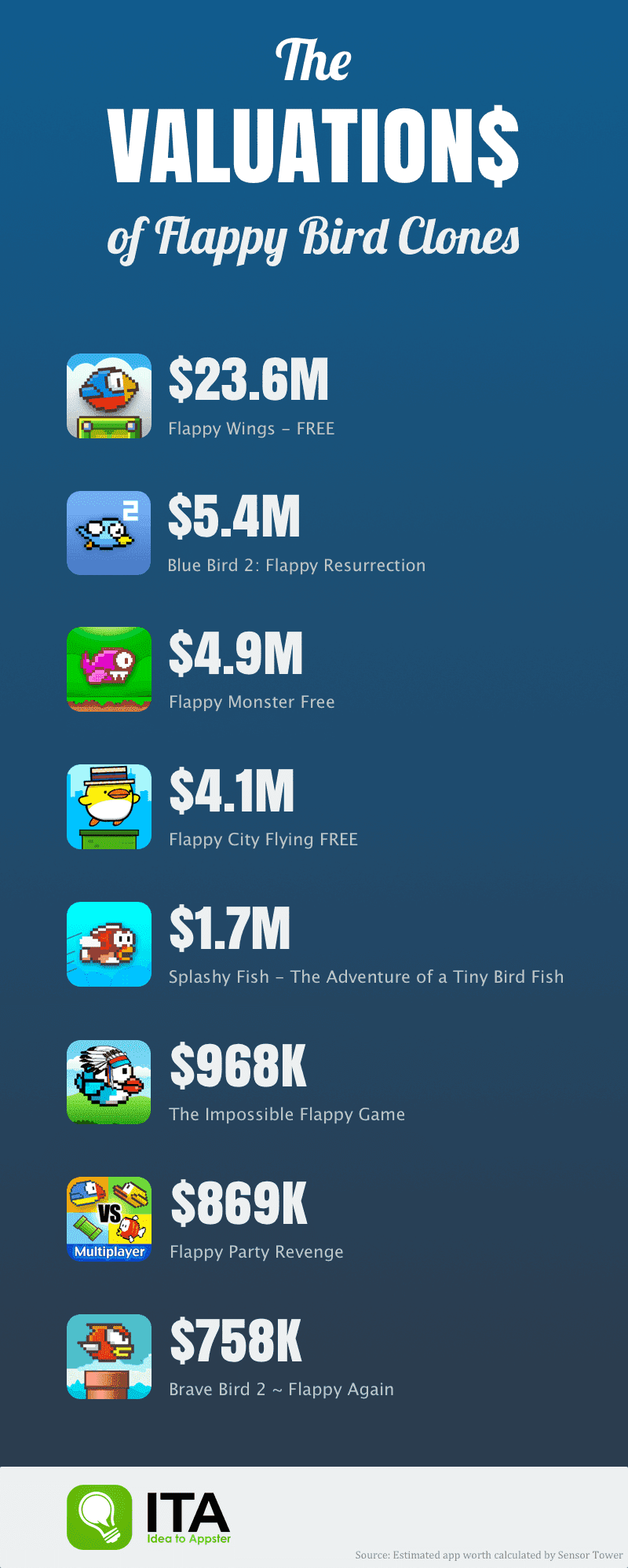 Get the latest from the Blue Label Labs' blog in your inbox