12 Amazing iPhone App Screenshots
By Jasmine Henry on March 7, 2014 / 1 Comment
As more and more screens are capable of portraying the very best in mobile imagery, apps too are becoming better looking, so read our list of 12 apps with amazing screenshots to find out which ones are doing it better than the rest.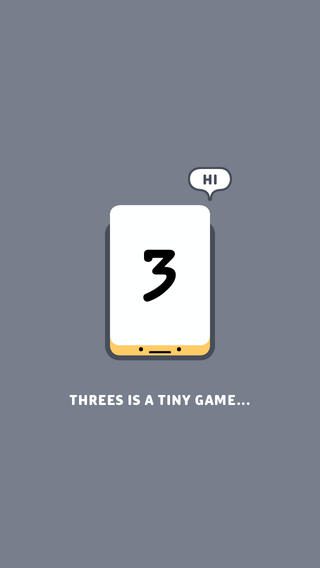 A puzzle game about matching numbers, Threes' concept is simple but its graphics are bold. The game's creators, Sirvo, say that you can play it for a lifetime and you'll certainly want to, with its pieces having adorable, welcoming faces and bright pastel colours, making Threes as easy on the eye as it is to learn how to play.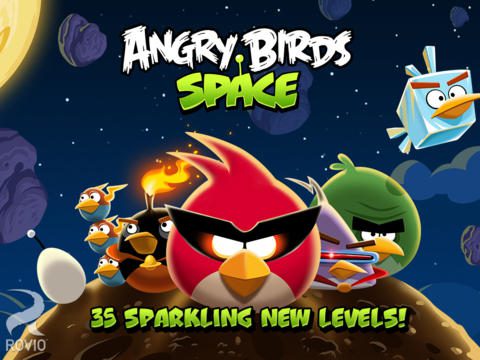 While it may have more editions to its franchise than you can count on one hand, Angry Birds Space HD is somewhat a reinvention of the wheel. Aerial bird vs pig gameplay is still on offer here but the effects of gravity now come into play, with birds floating about the levels on beautifully drawn cartoonish space backgrounds.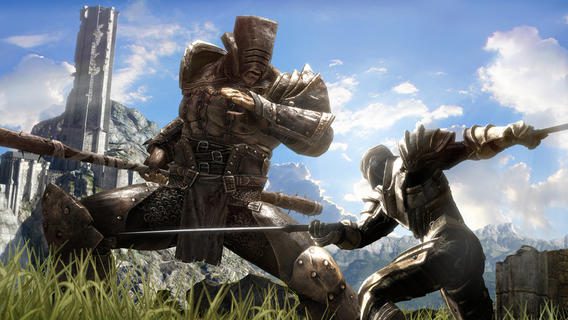 The iPad isn't a device where you'd expect to see console quality graphics because most of the device's users use it to play much more casual games, yet Infinity Blade 2 disregards this, delivering incredible visuals that the Sony PS3 and Microsoft 360 would likely deliver, with the turn-based action title being one of the best looking games on any platform ever.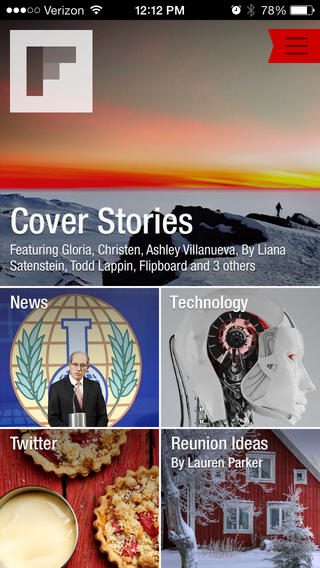 Available for both iOS and Android OS devices, Flipboard is a "Social News Magazine". Unlike real world magazines, in which even the best looking colour photos run the risk of having smudged ink, Flipboard makes the most of your device's pixels, with HD photos from all around the world making up your magazine news feed.
An app by Occipital, 360 Panorama helps its users stitch together gorgeous panoramic images, even when photo editing isn't their strong suit. Almost every screenshot of 360 Panorama is incredible to look at because it is designed to provide the very best insight into the location that you're taking picture of when a single photo won't do.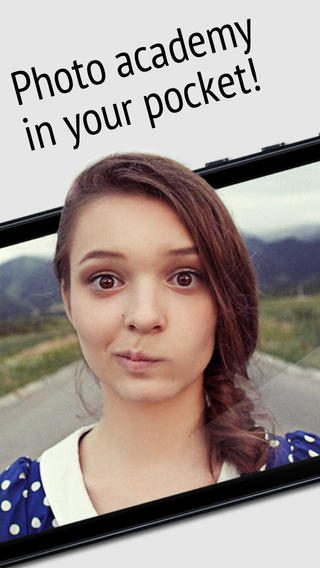 Also big on boosting its users' photo taking skills, The Great Photo App not only provides you with helpful tips on tricks, it even provides real tests that will have you beating even Instagram's filter offering in seemingly no time whatsoever.
7. Real Racing 2 HD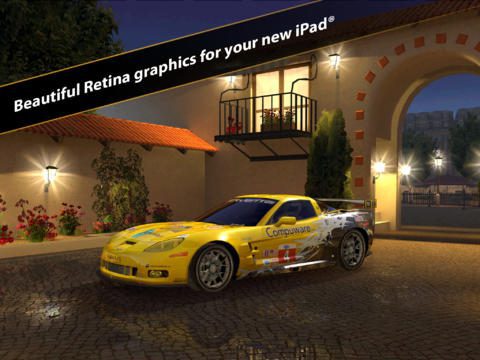 Like Infinity Blade 2, it wouldn't be surprising if you mistook Real Racing 2 HD for a console game, as the fast-paced racing title boasts near picture perfect car visuals as much as it does driving action. There are plenty of smaller (and cheaper) racing games available but Real Racing 2 HD is the best looking of them all.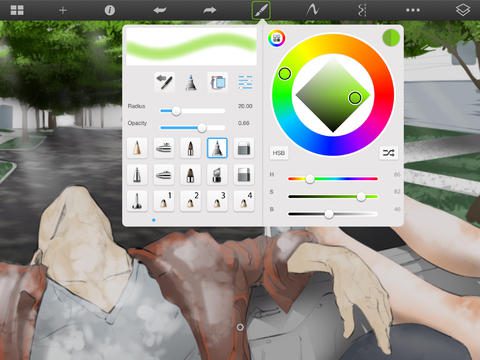 Carrying an easel and a set of paint pots and brushes under your arm is hardly practical if you're a commuter in this day and age but SketchBook makes it almost possible to do that with an app that Picasso, Van Gogh and Leonardo da Vinci would have made good use of in their days. It lets you put together works of art on the go and even lets you share them or browse other users' work for inspiration via a user contributed gallery.
9. Bold Line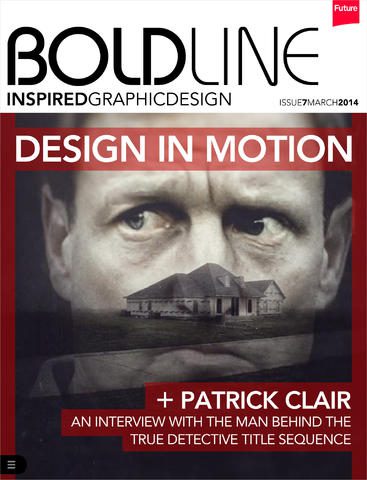 Called Bold Line, this graphic design magazine app is every bit as 'bold' as its title suggests. While it does request a paid subscription to make the most of the app, useful articles on graphic design, as well as some beautifully presented featured make this a must-have for any graphic designer.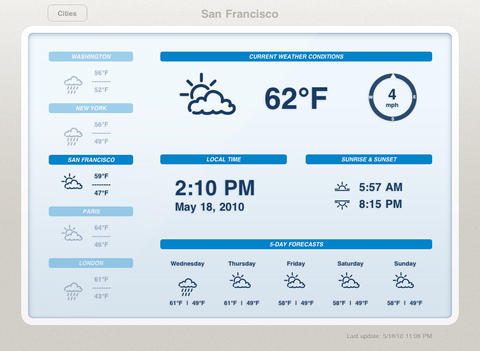 If the consistently rolling news headline ticker is an off-putting feature of your local news and weather stations, then maybe Weather Station Pro will be of use to you. Its clean, bold interface makes figuring out whether you need to pack your woolliest Parka or your best-fitting shorts an ease, with none of the gaudy fonts that you might be used to on TV.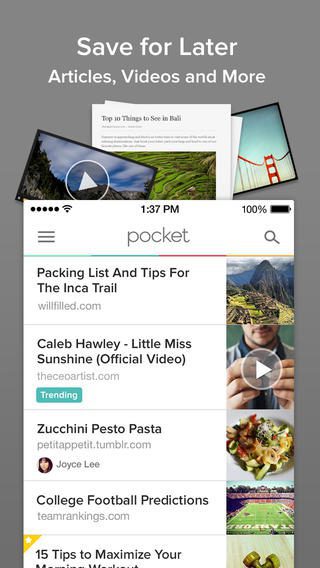 For the stories that you find on Twitter that you don't want to get lost in the sea of bookmarks and mental 'read it later' notes that you've assembled for yourself, Pocket is the app that helps you store all of your articles of interest in a clean layout, to make capturing and storing your next favourite article a whole lot easier.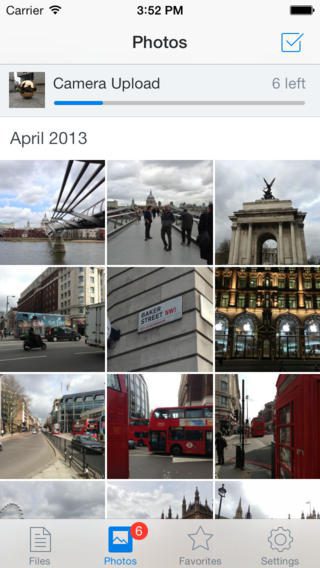 One of the most must-have apps for anyone with more than a handful of files on their mobile device, DropBox allows you to store photos, videos and other files in the cloud to get them when you need them from across a range of devices (including your PC). Not only is DropBox incredibly useful, it's also incredibly easy to use and gentle to look at.
Which apps do you use that have amazing screenshots? Let us know in the comments.
Get the latest from the Blue Label Labs' blog in your inbox
More in
Development